UPDATED: Person killed in downtown bus stop crash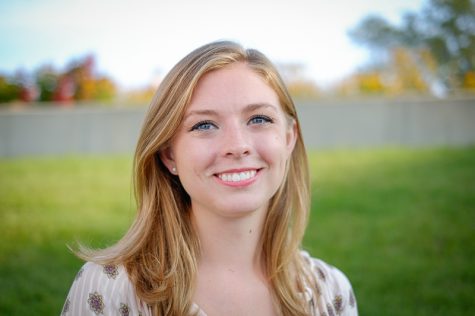 More stories from Stephanie Murray
AMHERST — Police are investigating a crash at the Amherst Post Office bus stop that killed one person, according to a statement issued by Northwestern District Attorney's Office spokeswoman Mary Carey.
The crash happened sometime after 9 p.m. Sunday night in the area of 141 North Pleasant St. at a Pioneer Valley Transit Authority (PVTA) bus stop. According to Carey, a pickup truck struck the bus stop shelter, knocking it to the ground.
A victim was killed in the crash, according to Amherst Police Detective Sergeant Brian Daly.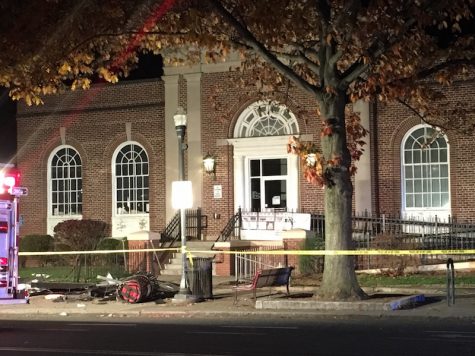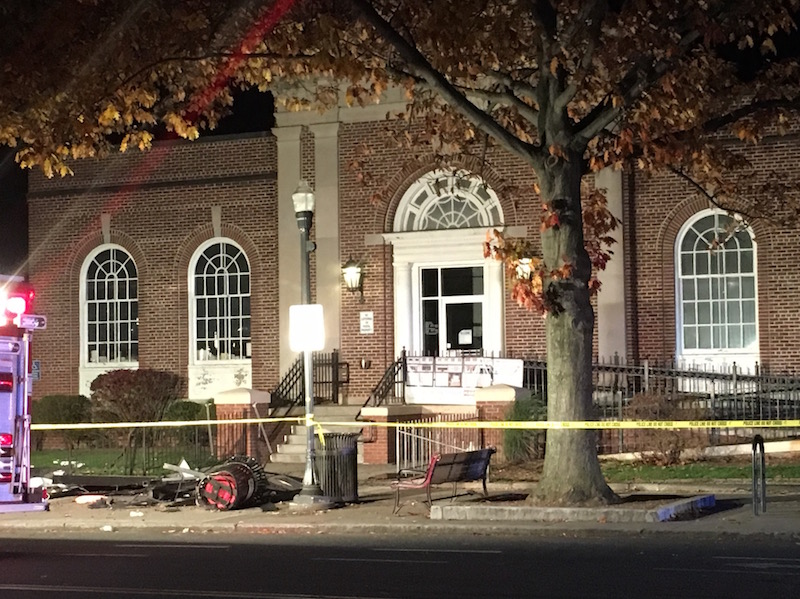 "Due to the ongoing nature of the investigation, additional information cannot be released at this time," Carey said in the statement.
Carey said the incident remains under investigation by Amherst Police, Massachusetts State Police (MSP) assigned to the Northwestern District Attorney's Office, MSP Crime Scene Services and MSP Collision Analysis and Reconstruction Section.
Following the crash, the black metal bus stop structure was crumpled on the ground. The vehicle overturned a trash can, and garbage including pizza boxes, coffee cups and glass was strewn across the street.
Police blocked off an area between the post office and the Mobil gas station and interviewed witnesses at the scene.
Mary MacInness, administrator for PVTA, said by telephone Monday morning buses will continue to stop at the Amherst Post Office bus stop Monday.
"It'll be stopping there," MacInness said. "We plan to remove the shelter fairly quickly and put up a new shelter."
MacInness said a vehicle striking a bus stop shelter has happened in the past but is unusual. She added that there are no safety precautions the transit company could have taken to prevent the crash.
"There's nothing you can do when people drive like they do," MacInness said.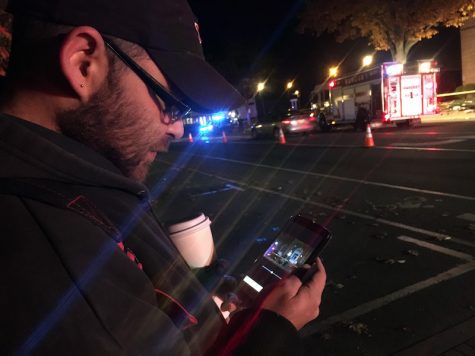 Luis Salgado was riding a PVTA bus back to his home in Holyoke after a shift at Dunkin' Donuts. The bus driver said he would bypass the Amherst Post Office bus stop due to a crash. Curious, Salgado got off the bus at the People's United Bank and walked over.
"I figured I'd be nosy," Salgado said. "And then I literally started Facebooking."
Salgado, 35, took to Facebook Live to broadcast the scene to his friends and family. He held his smartphone up, looking through the screen at the flashing lights of the emergency vehicles and trash spread across the road.
Salgado looked at the warped bus stop shelter.
"I hope nobody was in there," Salgado said.
Editor's note: This story has been updated with information regarding the victim. 
Email Stephanie at [email protected] or follow her on Twitter @StephMurr_Jour.
About the Contributor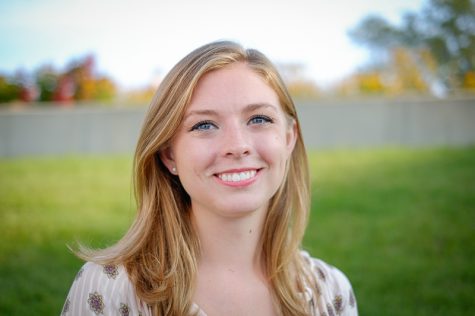 Stephanie Murray, Editor in Chief
"Never give up, for that is just the place and time that the tide will turn."

[email protected]