'AHS: Cult' finds inspiration in 2016 election
With Halloween looming over us like a full moon, it's no surprise millions of people worldwide have tuned in to "American Horror Story." The new season, "American Horror Story: Cult," produced by Ryan Murphy and Brad Falchuk, has garnered more than 10 million collective viewers since its launch Sept. 9. The season has then since aired five full episodes, with each episode watched by over two million people.
Critics believe that "AHS: Cult" seems to harp on the deepest fears that American citizens have been thinking about over the course of the 2017 election — topics like mass murder, race, LGBTQ marriage, the state of the current political climate and more have been covered at each character's expense.
The writers for this season seem to have caught on to the popularity of clowns, understanding the thrill that came out of Season 4's "Freak Show" as well as the hype that came from strange clown appearances in the United States in both 2015 and 2016. Even at UMass, the campus turned into an all-out mob after an alleged clown sighting near the Southwest Residential Area in 2016.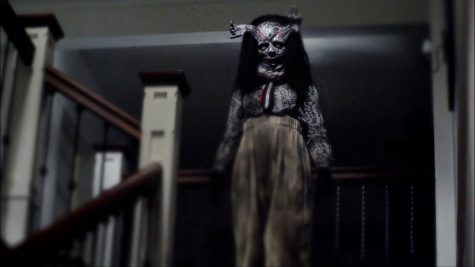 Evan Peters, who plays Kai Anderson (previously known in Season 1 as Tate, Season 2 as Kit Walker, Season 3 as Kyle, Season 4 as Jimmy Darling, Season 6 as James Patrick March and Season 7 as Rory Monahan), has starred in every season so far. Peters' character is portrayed in the first episode as the leader of a foreshadowed cult, in which members use the ensuing chaos following President Donald Trump's election to bring out the darkest fears in their fellow members of society.
Producers Murphy and Falchuk were inspired by the 2016 election and used this season to emphasize what they believe the United States has turned into — a country with a fierce divide among citizens. Both political stances are expressed within each episode of this season, especially with the two sets of main characters being Trump supporters and a lesbian couple who campaigned for Hillary Clinton.
There are many instances in which Murphy and Falchuk demonize the way the United States has passively allowed division among its citizens based on issues of race and LGBT marriage equality. In specific episodes such as "Neighbors From Hell," the main characters, Ally Mayfair-Richards (Sarah Paulson) and Ivy Mayfair-Richards (Alison Pill), face prejudice as a lesbian couple raising their son in the heart of the Michigan suburbs because of their so-called "life choices." Furthermore, their neighbor Harrison Wilton (Billy Eichner) was seen in a previous episode being mocked by his boss at the gym where he works.
Though we see instances like these on a screen and feel bad for the individuals who are suffering, both producers use these recurring themes because they are reflections of the current events within the United States today. Murphy explained in an interview that the first episode was to be based on election night because "the fallout of that night, which to many people, from all sides of the camps, is a horror story."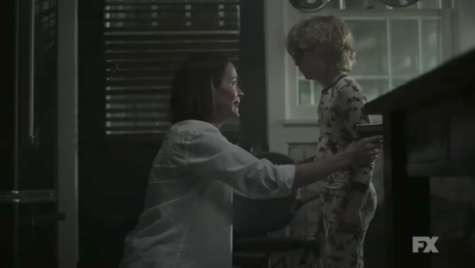 Regardless of your political stance, the series is definitely one to watch. Not only does this season connect to the fourth season "American Horror Story: Freakshow," it reflects both sides of the political divide. Murphy said that it "illuminates and highlights" groups of people who were "ignored by the current [Trump] administration and who are afraid and feel terrorized that their lives are going to be taken away."
One thing is for certain: We can expect the unexpected with this season. It has yet to be determined when Lena Dunham, a female comedian with a substantial political presence who recently was signed on to appear during the current season, will make her debut. Neither political party has made official remarks about the season as a whole — not even the president himself.
"American Horror Story: Cult" airs every Tuesday on FX at 10 p.m.
Email Cassidy at [email protected] or follow her on Twitter @CassidyKotyla.