Tiffany Haddish makes history on SNL
Saturday Night Live is a predominantly liberal satirical show that has been known to push boundaries. With this in mind, it was rather shocking to hear that after 43 years, the show just had its first black female comedian host.
Tiffany Haddish, a newly successful stand-up comedian who recently starred in the movie "Girl's Trip," made history on Nov. 11, when she hosted SNL. She joined the list of only 12 black women to host the show. According to Indiewire, 90 percent of the hosts on SNL have been white, even in the most recent seasons. For a show that often uses sketches and monologues to combat racism, it is a curious fact that this milestone has only just been crossed.
In the communications class, Humor in Society, at The University of Massachusetts Amherst, professor Stephen Gencarella and his students discussed Haddish's performance in lieu of the latest diversity segment. What did Haddish's appearance ultimately accomplish?
First of all, unlike several other SNL monologues, her's was rather tame. She did not so much seek to challenge the country's political or social situation, but rather gave the audience a good show and promoted her humor.
Her performance was hilarious and her humility was unique. Unlike the billionaires and Hollywood stars who usually host, she admitted her net worth was only about $2 million. She even asked, "Where is this money?" She added that she did not even receive a cut of the millions of dollars to her name.
She also challenged the notion that actresses can never repeat an outfit, while wearing the same white Alexander McQueen dress that she wore on the Red Carpet. While other hosts have criticized Donald Trump, Haddish surprised the audience with just a small joke about his hairstyle. One could say that Haddish played it safe, but she gave a good show nonetheless.
Haddish's performance was a spark to encourage diversity on the show. Excluding hosts, SNL has also had a predominantly white cast. In 2013, the show even held auditions specifically for black women after receiving criticism for a lack of. Vanity Fair released an article discussing the show's past hypocrisy by reminding us of the 2015 sketch that poked fun at the Oscars and the lack of black nominees.
The writers soon decided to criticize the show itself, forcing Kerry Washington to play Michelle Obama and Oprah at the same time to fill the void of black female cast members.
The show has since changed, with the addition of comedians like Leslie Jones and Michael Che, but it is still moving slowly forward. As Melissa Villaseñor said in a sketch last year when she, a Hispanic woman, had to play an Asian American moderator, Elaine Quijano: "baby steps."
On a positive note, season 43 has been the most diverse season on SNL in terms of hosts and cast. Chance the Rapper was the most recent host, and he touched a little more on political and racial issues. This included a sketch criticizing Batman's vigilant focus on a predominantly black neighborhood and an R&B music video begging Barack Obama to come back. The cast members are making a difference as well, especially Michael Che, co-host of "The Weekend Update," a segment that has predominantly been run by white hosts.
SNL has always tried to support feminist issues with sketches like "Girl at a Bar," "A Sketch for the Women," and "This is Not a Feminist Song." Now in 2017, it seems that SNL is making an effort to represent more voices and perspectives in terms of race.
However, most other late night shows are still dominated by white male hosts. This is with the exception of Trevor Noah, Samantha Bee and Robin Thede from The RunDown. Thede was quoted in the New York Times, saying, "I'm going to be able to give a perspective that's definitely not happening simply because I am a black woman… it's the reason you tune in, that's great, but the reason you'll stay is because of what I'm saying."
This statement holds true for Haddish's historic episode on SNL. Though Haddish did not push the liberal agenda, she achieved a goal similar to that of Thede and added a perspective that the show was previously lacking.
Email Isabel at [email protected] .
About the Contributors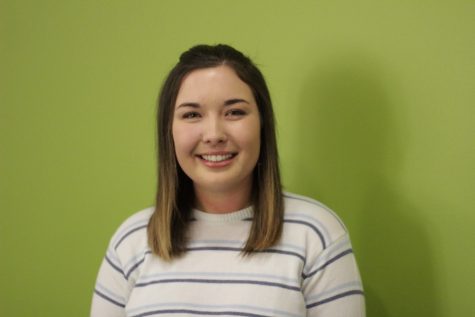 Isabel Fowler, Lifestyle/Travel Editor