Top five: Northampton cafes for a sweeter coffee break
Break out of the college-town bubble and try these great spots.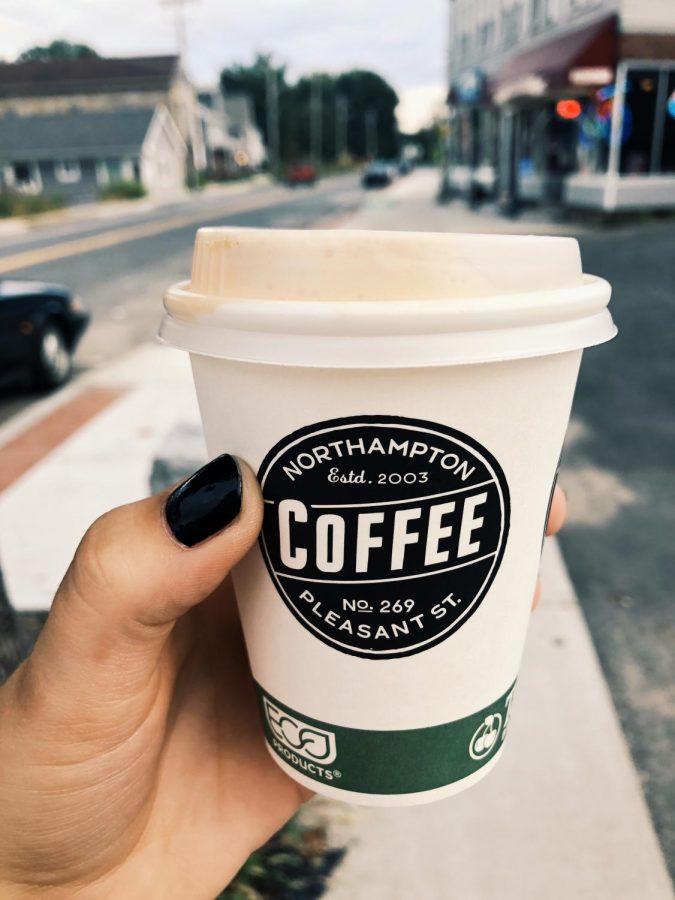 It can be difficult to find a good study spot that isn't crowded at a school with nearly 30,000 students. Whether it's to study or simply to have a latte, a trip to a coffee shop can be a great stress reliever and a break from a busy day. Instead of going to a classic Amherst spot, why not venture a little farther to Northampton and check out a town filled with delightful coffee shops? Here is a list of five of the best coffee and tea places to visit on your next stop in Northampton.
1.  Woodstar Cafe
Woodstar is one of my favorites, but not well known among fellow UMass students. It is home to over a dozen types of tea, coffee and specialty drinks. I recommend the hot chocolate and the honey lemon ginger. Another great addition to this eatery is the array of fresh baked goods made from scratch and free of preservatives. There is even a list on their website citing the various local farms and stores that supply their ingredients.

Though studying at Woodstar is discouraged due to the large number of visitors, you can enjoy the bustling atmosphere by sitting down at one of their mosaic tables and having a drink with friends.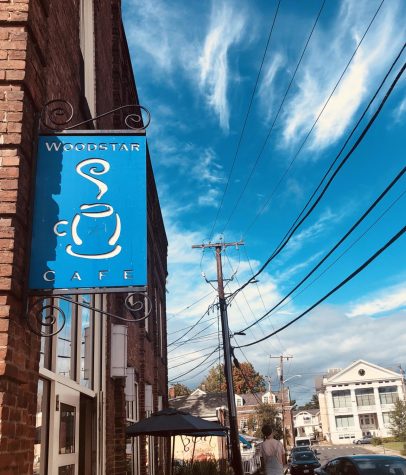 2.   Dobra Tea
Dobra tea is a bohemian room with a zen setting and an incredibly diverse selection of tea! Their menu is a book filled with hundreds of types of tea from around the world. Dobra actually began in Prague, after the founders smuggled tea from East Germany during the era of communism. Suffice to say, these people take their tea very seriously. There is no rush when visiting Dobra tea, and visitors must take their seat on the plush cushions and ring a bell to order. The tea takes time to be sufficiently steeped, so guests are encouraged to study, talk or just enjoy the meditative vibe of the room.
3.  Shelburne Falls Coffee
Shelburne Falls is a quaint little coffee shop that can be found on Main Street, as well as at six other locations in Massachusetts. It features many flavors of coffee as well as sweet drinks and homemade bakery items. Spices are used in most drinks and the traditional chai latte is made even sweeter in the variations created by Shelburne, including hazelnut and pumpkin spice. I suggest the iced turtle latte that ultimately tastes like a coffee truffle. This cute shop is inspired by those found in Little Italy of New York and the street cafes of Paris.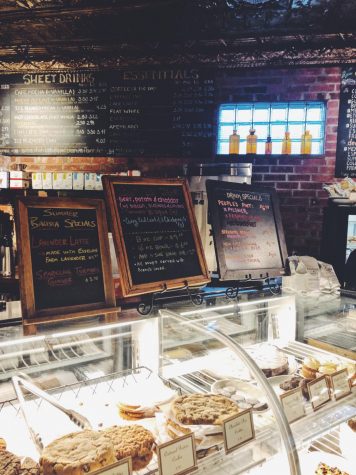 4.  Esselon Cafe
This cafe is not technically in Northampton, but it is located in the town of Hadley, right in between Amherst and Northampton. This cafe doubles as a restaurant and has delicious food as well as a picturesque balcony and garden. If you want to take advantage of the Norwottuck Rail Trail, it is a straight shot from Northampton to Hadley. You could either walk or ride a bike to the cafe, as my aunt and I have done many times. Most of the natural ingredients that go into the delicious food are grown at the Esselon Farm located behind the cafe, so you can sit in the garden and know what you are eating is home-grown!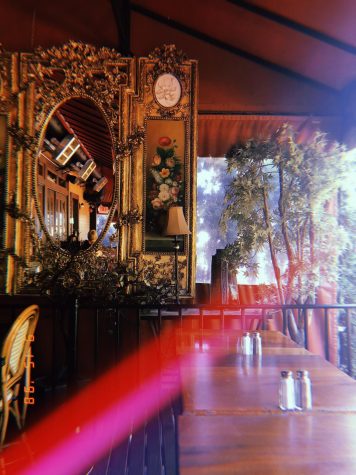 5.  Northampton Coffee
Northampton Coffee does have a sister cafe, Amherst Coffee, but why not venture out of the college bubble and explore a new town in the process? Northampton Coffee is a simple coffee shop with a wide variety of coffee and tea. All of the baked goods are made at the Tart Baking Company and go very well with one of the cafe's homemade drinks. This is a perfect place to study or grab a cup en route to some local shopping or exploring.
So the next time you're craving a cup of coffee or an escape from campus, I hope you skip the classic pumpkin spice latte from Starbucks and consider exploring the cute and tasty cafes of Northampton.
Email Isabel at [email protected]