"Sierra Burgess Is a Loser" is too cringe-worthy to get the message across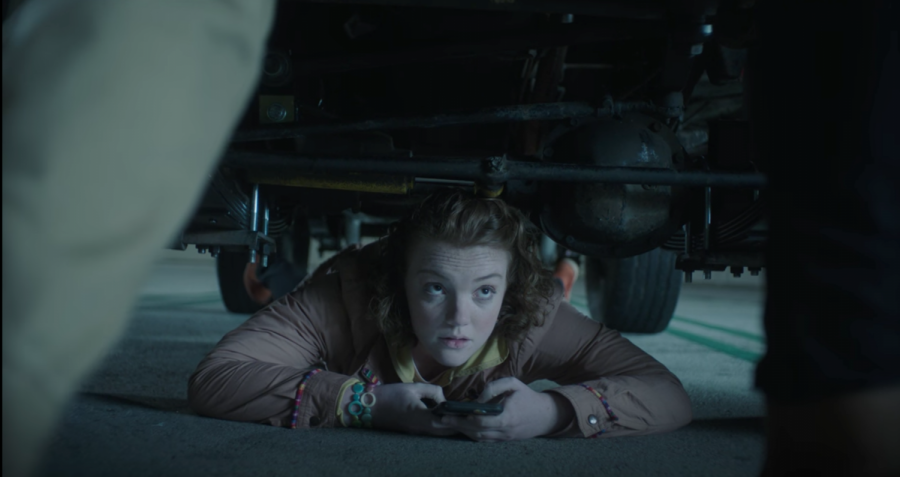 Hayley Solomon, Writer
September 27, 2018
From "The Kissing Booth" to "To All the Boys I've Loved Before," Netflix has released many teen rom-com films this summer, which deal with the everyday struggles of being a teenager and exploring first-time relationships. The newest Netflix rom-com "Sierra Burgess Is a Loser," released on Sept. 14, tries to address many of these issues, but fails to fully convey the message, and is extremely uncomfortable to watch at times.
"Sierra Burgess Is a Loser" stars Noah Centineo (Peter Kavinsky from "To All the Boys I've Loved Before") as Jamey and Shannon Purser (Barb from "Stranger Things") as Sierra Burgess. The film tells the story of Sierra Burgess, a well-rounded student who has gone through high school unnoticed. She begins to message Jamey, a high school football player, after the antagonist Veronica gives Jamey Sierra's number just to be cruel, while Jamey thought he had just scored Veronica's number. Sierra and Jamey start to text and speak on the phone, while he thinks the entire time that he is talking to Veronica.
Let's start off with what was good in this film: the cast was a great group, specifically Purser and Centineo. Purser's performance as Sierra Burgess was exciting to watch. She captivates the message in her character about just wanting to be accepted for who she is, and her performance definitely stood out among the others throughout this film. Centineo has become a heart-throb overnight after starring in two hit Netflix films released in the matter of a month. His performance as the young teen being catfished was very entertaining. Another enjoyable part of the film was the cinematography music. It set the scene and gave the film a light-hearted feeling during some of its darkest and emotional moments.
Now, for someone who was very excited about this film, and extremely disappointed by the result, the message and the purpose of this story was completely lost with some very uncomfortable moments throughout the film.
As Sierra completely catfishes Jamey, you question where her morals lie and think of what is going to happen if he finds out about the lengths she has gone to keep her identity behind closed doors.
Let's not forget the park scene where Sierra interacts with Jamey when Sierra's best friend Dan (played by RJ Cyler) starts talking to him and she pretends she can't talk because she is deaf, so he wouldn't recognize her voice. This was extremely awful to watch, as Jamey's brother was standing right there and is actually deaf. This makes the lie even more twisted and harder to understand how Jamey could ever think about wanting to be with her.
By the middle of the film, the catfishing gets out of hand. As Sierra becomes jealous that Veronica is the one that gets to spend time with Jamey, the more you just want Jamey to never speak to either one of them again. The cherry on top of this fiasco is Sierra humiliating Veronica in front of the entire school, proving she has become what she hated most about the kids in high school. The film even fails to prove that she has learned her lesson after all is said and done.
The last scene that was frustrating to watch was Jamey's quote at the end of the film. When he goes to pick Sierra up for homecoming he says, "Honestly, if we had not met the way that we had, maybe I wouldn't have noticed you."
This quote completely defeats the purpose of this story. It is hard to understand why he would ever say that to this girl, let alone want to pursue this relationship after Sierra went to extreme lengths to catfish him and keep her real identity a secret. The moral of the story is clear, to never judge a book by its cover, but it is completely overshadowed by all of these awkward scenes.
"Sierra Burgess Is a Loser" attempts to spread the message by using two powerful leads to tell the story, but clearly fails to do so. Similar to "The Kissing Booth," it tries to be relatable to the problems in high school that everyone faces, but just ends up being cheesy and uncomfortable to watch so that you just can't wait for it to be over.
Email Hayley at [email protected], or follow her on Twitter @hayley_solomon.