Does Soulja Boy have a point?
How Soulja Boy's internet trolling led him to be this hip-hop generation's biggest influence.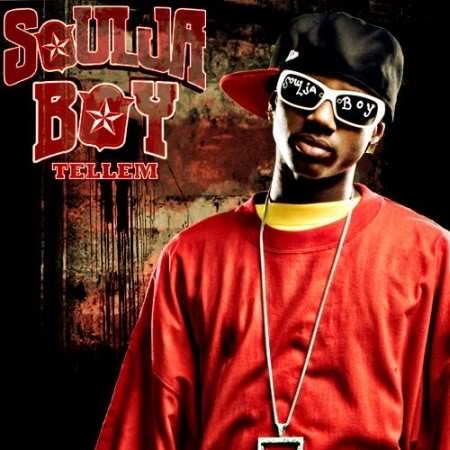 Who is on your list of the most influential rappers of all time? Most people would naturally flock to hip-hop legends like Tupac, the Notorious B.I.G, Dr. Dre and Nas. Some of hip-hop's biggest names right now might come to mind, like say a Kendrick Lamar or Kanye West. Some might even say Future, Chief Keef or Young Thug and point to their crop of musical offspring as evidence.
Recently, the man who was once labeled hip-hop's killer by rap legend Ice-T has thrown himself into the ring of hip-hop's greatest influencers. The same man that defeated Supa Hot Fire in a rap battle. The same man that almost fought Chris Brown in a boxing match.
Soulja Boy has snuck his way back to relevancy in 2019, pushing the narrative that he hasn't received the credit he deserves as a rap pioneer. After kicking off the new year with a hilarious shouting rant on Instagram claiming he had the biggest comeback of 2018 and spewing the first of many quotables with "Tyga…TYGA…huh," Big Draco was invited on hip-hop shows "The Breakfast Club" and "Everyday Struggle."
He took the ball and ran with it.
In his new found screen time, he made wild claims of birthing Drake's music career, hip-hop on YouTube and even music streaming. On first listen these claims might sound crazy (because they are)…but maybe…just maybe…he has a point.
Let's grab our XXXL shirts and take a trip back to 2005. Back when SoundCloud, Spotify and Apple Music didn't exist yet. Back when iPhones weren't on shelves yet, and flip phones weren't frowned upon. Back when Twitter was a year away from being created, YouTube was barely off the ground and everybody who was anybody was on MySpace.
In Batesville, Mississippi, DeAndre Cortez Way – better known by his stage name Soulja Boy – was gifted a computer, microphone and producing/recording software. On that software, he crafted a Billboard number one hit (you may have heard it) and became the blueprint for rappers to get famous in the internet era.
With the art of trolling on the now defunct (and illegal) music service Limewire, Soulja quickly became an internet sensation. With newfound fame, he began selling music downloads on Soundclick.com, peaking at 35,000 downloads a day. He then transferred his fame to YouTube and MySpace, where he could have a visual presence and connect with fans. From there, his fame grew until he garnered the attention of Mr. Collipark, who then signed him with Interscope Records.
After signing with Interscope, Soulja Boy went multi-platinum with "Crank That," dropped a nuke in ringtone sales and reached number four on the Billboard 200 with his debut album "souljaboytellem.com." While he proved he was more than a one hit wonder with singles like "Kiss Me Thru the Phone" and "Pretty Boy Swag," his follow up albums plummeted on the charts. Still, he managed to cling to relevancy with rap beefs, trouble with the law and ludicrous storytelling, keeping his name in the headlines even without the music to back it.
In what has been arguably a pretty lackluster music career, Soulja did manage to leave an imprint on the game. His rise to fame on the internet paved the way for just about every rapper discovered after. He ushered in the internet era where artists like Drake, Nicki Minaj and Lil B were discovered online. Fast forward a decade and now every spawned SoundCloud rapper chases clout on the internet, but Big Draco did it first. He can even be credited for viral dance crazes. Sure there were songs with dances before Soulja, but they weren't viral like the "Crank That" dance was. That dance made it all the way to the suburbs. I remember painfully watching my white classmates struggle through 'Supermanning that woah' in middle school dances. After the success of "Crank That," plenty of young southern artists followed suit with dances from the blatant rip off "Crank Dat Batman," to "Teach Me How to Dougie," to "Watch Me (Whip / Nae Nae)" in 2016. Whether Soulja Boy knew what he was doing or not, he changed the game.
With Soulja's impact on hip-hop, can you really blame him for his recent antics? While he's received credit from DJ Booth, Complex, Pitchfork and the occasional shoutout from other artists, he isn't seeing any credit monetarily. He now has to sit back and watch as new artists make millions following the path he set as a teenager, while possibly awaiting a lawsuit from Nintendo. After falling off the charts and struggling to stay relevant for years, Soulja is back with a vengeance, ready to troll his way back to the top. Sure, asserting your influence on everyone who's anyone is excessive, but if it leads to more content like this, I'm all for it. Let's just hope he gives us some good music to match how entertaining he is on social media.
Email Jonathan at [email protected] or follow him on Twitter @JKermah98.