Why is Ted Bundy still relevant?
A new Netflix series digs into the psyche of one of the most feared killers in modern history.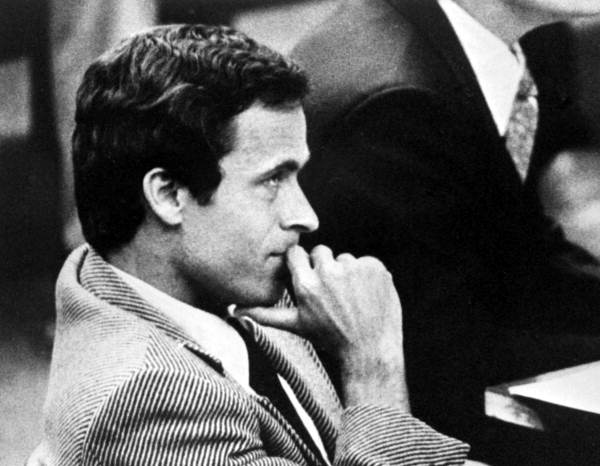 Coinciding with the 30th anniversary of his execution by electric chair, Netflix released a documentary series, "Conversations with a Killer: The Ted Bundy Tapes", directed by Joe Berlinger on January 24th. Netflix is known for its criminal investigation series, from the fictional "Mindhunter" starring Jonathan Groff to "Making A Murderer," a true crime investigation of the supposedly unjust conviction of Steven Avery that had real life implications. 
"The Ted Bundy Tapes," however, mark a different tone for the streaming service.
The series consists of four parts starting with Bundy's childhood, his subsequent killings and conviction. It is centered around 100 hours of tape collected by Stephen Michaud, an up-and-coming journalist, and Hugh Aynesworth, Michaud's mentor at Newsweek, in the time preceding Bundy's execution. This results in Ted's voice being at the center of the series. Although various journalists, lawyers and even one survivor of Bundy, Carol Daronch, discuss the impact of his reign of terror, Berlinger's use of film does not empathize with the affected.  After a paranoid super-cut of 1970's news reports displaying the gruesome discoveries of various serial killers, a tape recorder appears on screen accompanied by the calm words of a calculated killer:
"It is a little after nine o'clock in the evening. My name is Ted Bundy. I've never spoken to anybody about this. I am looking for the opportunity to tell the story the best I can."
Michaud and Aynesworth offer an interesting perspective on dealing directly with a convicted serial killer and attempt to justify their role in sensationalism with "the story." It's hard to deny the sensational nature of Bundy's story – he managed to deceive hundreds of people and escaped imprisonment on multiple occasions. However, childhood friend Sandi Holt is able to fully illuminate the difference between who Bundy claims to be and who he really is, noting his inability to participate in gender normative activities or connect with others. The duality of Bundy is something that not even Judge Edward Cowart, presiding judge at sentencing, could see. Perhaps the standstill of the series, Cowart commends Bundy, despite his courtroom indiscretions, "You're a bright young man. You'd have made a good lawyer and I would have loved to have you practice in front of me, but you went another way, partner. I don't feel any animosity toward you. I want you to know that."
"Conversations with a Killer: The Ted Bundy Tapes" is presented more like a horror film than a documentary. Talking heads, from Michaud to Holt, are deliberately shaky which mirror the unsettling nature of their stories and interactions with Bundy. A pattern of zooming on separate victim and Bundy photographs, wide shots that pan over the locations in which Bundy lived and disposed of bodies, and constant pulsating music highten the intensity of the series. Stylistically it is clear that Berlinger and his team are far more enamored with the drama and unlikelihood of these events than the human element of their truly horrific nature. Though there are photographs and visceral descriptions of Bundy's various murders and rapes, there is little intimacy. The program fails to miss a beat and leave the viewer with anything other than a rushing pulse.
This week, Voltage Pictures released the first trailer for "Extremely Wicked, Shockingly Evil, and Vile", a biographical thriller starring Zac Efron as the aforementioned serial killer and Lily Collins portraying his longtime partner, Elizabeth Kloepfer.  The entire film had its world premiere at the Sundance Film Festival on Jan. 26. Directed by Berlinger, "Extremely Wicked, Shockingly Evil, And Vile" has received mixed reviews itself and division over the trailer. Choosing Zac Efron, a former child star, to portray such a violent individual will likely draw in younger crowds and result in the romanticization of Bundy. On Rotten Tomatoes, the film has a 63 percent approval rating and while some commend Efron's performance, other top critics find the film more morally culpable than artistically satisfying. Johnny Oleksinski of the New York Post scolds, "Berlinger's aim, it seems, is to cast doubt on whether or not Bundy actually murdered anybody until the very end of the movie to maintain suspense. Good luck, Joe!". His full review can be read here.
Inevitably, both the series and upcoming film have made serious waves on social media.
Some noting their disgust in any infatuation with the killer:
ted bundy isn't even cute y'all are just attracted to white men with issues

— k e n z (@enziekk) January 29, 2019
Tired: Ted Bundy was/wasn't a hot genius

Wired: The entire true crime genre relies on the exploitation and capitalization of womens pain and our collective brutalization and this movie will b another sensationalized account of a man destroying women's lives.

— Nika Z (@areolagrande_) January 29, 2019
Others expressing their disbelief in how he was able to evade arrest:
The part in the Ted Bundy tapes that really blew me away was when he was on the FBI's Most Wanted List and he got arrested in Florida and they were like, "WHO IS THIS GUY?????"

— Trent (@BarstoolTrent) January 30, 2019
American culture has a deep fascination with chameleons such as Bundy. It is not only the nature of his criminal behavior that draws viewership, it is his uncanny ability to use his intelligence and privilege to transform into someone else. Netflix may have chosen to invest in material that is unquestionably addictive and thus increase their profit margin, but the documentary unintentionally points to systemic flaw. Continued fascination must stem from somewhere and perhaps that somewhere is how little things have changed in the 40 years since Bundy was convicted. Educated, wealthy white men are still able to evade and persuade their way out of punishment, women fall subject to domestic terror, and we always wonder if there are monsters living among us. Netflix chooses fear to dominate, will you buy in?
Email Julia at [email protected] or follow her on Twitter @toomanyjulias.