Bo Burnham wins big at the Writers Guild Awards
After being considered an Oscar snub for months, Bo Burnham's "Eighth Grade" was recognized for Best Original Screenplay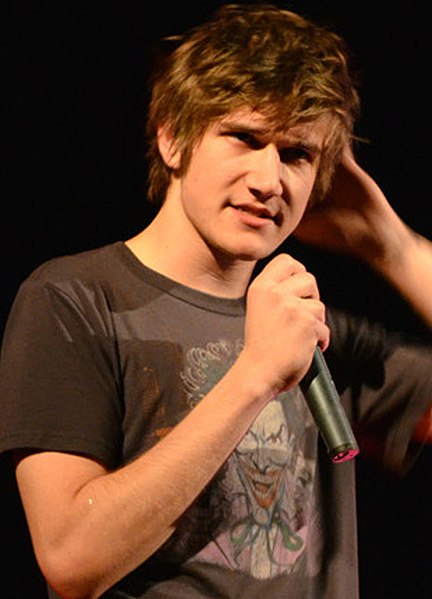 The Writers Guild Awards took place on Feb. 18, to recognize excellent writing in movies and television. The show was hosted by comedian Chelsea Peretti, who mentioned she has spent so much time at Hollywood parties that it was nice to "look out into the crowd and be reminded of what normal people look like." Peretti delivered an original and hilarious monologue laden with her signature sarcasm and cynical jokes. While her monologue received attention on twitter, the most trending event of the Writers Guild Awards came from Bo Burnham's underdog "Eighth Grade" winning best original screenplay.
"Eighth Grade" was nominated alongside Academy Award nominees "A Quiet Place," "Green Book," "Vice" and "Roma." Upon its release, "Eighth Grade" began building up credibility viewer by viewer, with the help of many celebrity endorsements. Eventually, Burnham's writing and directorial debut built up limited Oscar buzz, and was even considered to be a major Oscar snub by many fans. Burnham even joked in his speech "To all the other nominees in the category: Have fun at the Oscars, losers!"
Burnham's win was well deserved after he masterfully presented the struggles of teenager Kayla, the movies main character. Kayla faces the mundane challenges of eighth grade, including popular girls and immature boys. The movie was highly praised for being so real, which is partly owed to a wonderful performance from Elsie Fisher, who acts out awkward interactions with classmates and teachers down to a tee. It is rare that a film can encapsulate the current state of young people without over-dramatizing nor belittling their struggles, but that is exactly what "Eighth Grade" managed to do. We laughed, we cried and we cheered on Burnham when he was awarded best original screenplay. Without a doubt, this will not be the last we hear of talented actress Elsie Fisher, and I anticipate more directing from Burnham.
Another upset occurred when "Can You Ever Forgive Me" beat out "If Beale Street Could Talk," as well as Academy award best picture nominated films "Black Panther," "BlacKkKlansman" and "A Star is Born." "Can You Ever Forgive Me" stars Melissa McCarthy as celebrity biographer Lee Israel, and earned her an Academy Award nomination for best actress. While McCarthy was recognized, the film did not receive a best picture nomination, which was a surprise to some fans.
In other news, celebrity power couple John Krasinski and Emily Blunt both arrived in tuxedos and it is just impossible to choose who looked more stunning. It is promising to see that what fans considered Oscar snubs received the recognition that they deserved. "Eighth Grade" quickly grew from Bo Burnham's entrance to directing to a meaningful film that resonates with teenagers trying to find themselves. Its message was clear without being oversimplified, and a standout performance by Elsie Fisher made it a well rounded film in terms of writing, acting and production.
Email Meghan at [email protected] or Follow her on Twitter @meghan_carney_.