Five must see moments from the new "Star Wars" trailers
The trailer for the newest "Star Wars" movie has been released and there was a lot to take in. For those who haven't seen the trailer yet, below is five of the most important things this trailer has revealed. There will be spoilers for previous movies in the franchise, you have been warned.
Rey has been fully trained
The trailer opens with Rey, and Luke Skywalker's voice can be heard telling her that she has learned everything the Jedi can teach her. This means that she is now fully trained in the ways of the force. She also has somehow fixed Luke's lightsaber after it was split in her duel with Kylo Ren in the "Last Jedi." The last shot of her in the trailer is her force jumping over a speeding "TIE Interceptor."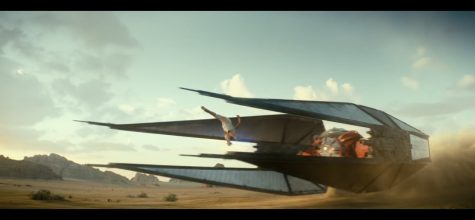 Lando Calrissian is back in the Millennium Falcon
The last time chronologically we have seen Lando in the Falcon was in "Return of the Jedi." It has been years since then and there has been no mention of Lando in the previous two films. What has he been up to all this time and does he know about Han's passing? Will Lando make a comment about being reunited with L3, his former droid companion from the "Solo" movie who's memory bank got wired into the Falcon?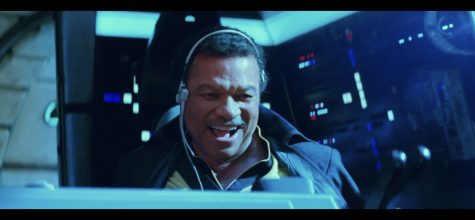 Leia returns
General Leia Organa will return in this movie even after the passing of Carrie Fisher in December of 2016. By using and shaping scenes around unused clips from "The Force Awakens" Leia will return to the big screen. Director J.J. Abrams has said that using CGI like what was used in "Rogue One" was "out of the question."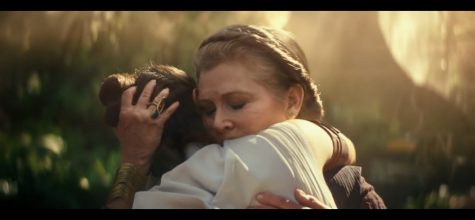 Death Star ruins and the Emporer!?
Last seen in "Return of the Jedi," the Death Star II was blown up and resulted in the fall of the "Galatic Empire." Now the ruins of the Death Star are shown to be in an ocean just before the trailer goes black. Suddenly, a familiar laugh to fans of the series is heard, Emporer Palpatine. Abrams has confirmed that the Emporer is back and Ian McDiarmid, the actor who portrayed the character, was at the "Star Wars Celebration" in Chicago earlier this month. Many fan theories are already being thrown around about how he could have survived, many are based on the books that were part of the expanded universe prior to Disney acquisition of the franchise.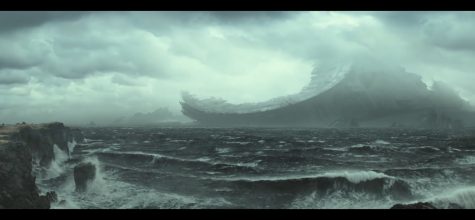 The title
The last and most important thing the trailer revealed is the title of the movie, "Star Wars: Rise of Skywalker." Could this refer to Leia, Kylo Ren, or possible Rey? Who this Skywalker will remain a mystery until the movie releases in December.