Emotions run high during first Student Government Association meeting
High energy circled the room, but at times the meeting was met with resistance and full of contentions.
The Student Government Association held its first meeting this semester on Wednesday, Sept. 25, 2019, at the University of Massachusetts Amherst.
The SGA Meeting presented a motion for the SGA to unify with the Student Development Solutions Network (SDSN), the youth version of the United Nations. If UMass Amherst were to unify with the SDSN this would be the first college to do so. This motion was so divided that it sparked a debate—giving each side two minutes to prove their case. There was also an election process resulting in two ties. However, the third and final voting process ended with an official vote of 23 nays to 20 yes'.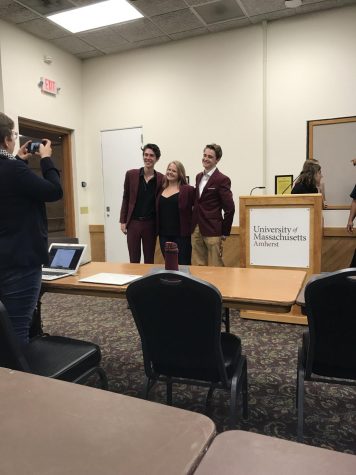 The first voting process resulted in a tie due to a few "abstained" votes and the second due to some Senator's out of the room during the voting process. Although all of the many challenges faced made for a long evening and a lot of frustration, it also rejuvenated some lost energy and excitement towards the end. 
Students were called into session to discuss topics such as appointed seats; introductions and swearing-in of new student government officials; explaining where current senators stood on issues such as sustainability and equality; and students facing housing and food insecurity. Additionally, during introductions senators talked about where they stood on current issues and current projects they were working on. 
UMass Amherst's student government is not a well recognized or appreciated aspect of our campus but after last night's meeting, this semester is bound to bring a new awareness to our student government.