On the Steps of the Student Union lies a Vigil for Palestinian Youth
Students for Justice in Palestine emerge from the pandemic with a vigil in protest of violence by the IDF.
Editor's note: Emilee Klein was heavily involved in Zionist organizations and education programs through her Jewish community in high school. She has since distanced herself from these organizations and does her best to maintain neutrality in this article. The piece has also been edited by journalists with no former involvement in these organizations.
While Russia continued to fire missiles in Ukraine, the UMass chapter of Student for Justice in Palestine (SJP) turned their attention to another humanitarian crisis 1,200 miles away. SJP held a vigil on March 2, 2022 to honor nine Palestinian youth who the Israeli Defense Force soldiers killed within the past two weeks.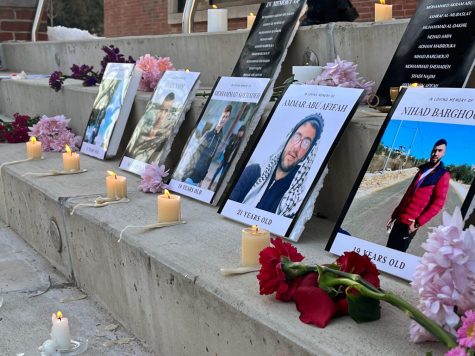 Five photos of the victims included their ages, ranging from 21 to 14. Three of the victims were lost within the past three days, leaving little time for the vigil organizers to find their picture.
"Palestinians are constantly provoked by the IDF and by Israeli settlers as well. This leads to many conflicts where the IDF is a completely powerful organization. THey have all the weapons where Palestinians have no form of weaponry to fight back don't have so it's really just, you know, a slaughter," Students for Justice in Palestine member Zayn Aruri said. 
Vigil organizer and sophomore Ruya Hazeyen is half-Palestinian: her grandparents were part of the Nakba, also known as the 1948 Palestinian exodus, and her father started his own SJP chapter at the University of Michigan in the 1980s. She has been involved with SJP since enrolling at UMass, and finds SJP educational events, protests and these vigils are the best way to raise awareness about Israel's occupation of Palestine.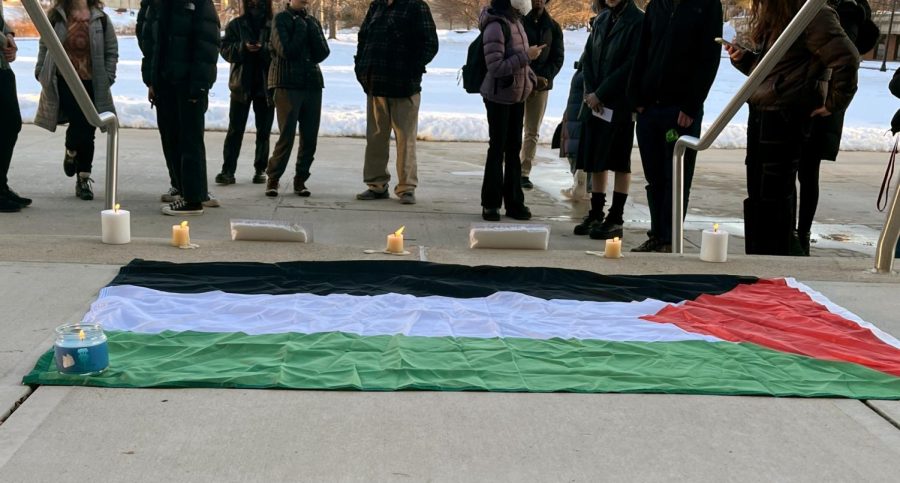 "We're at a very, unfortunately, Zionist university, and Palestinians are silenced on the basis of antisemitism whenever we try to speak up about anything," Hazeyen said. "And this is really the only way I know how to do it."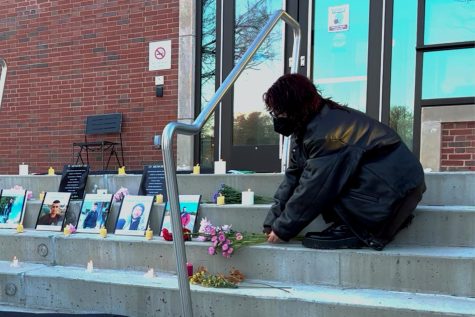 SJP members heard about the deaths of these Palestinian youth through social media and put together the vigil during their weekly meetings. Emmanulle Sussman said that SJP leadership and events declined during the pandemic and remote learning, but vigil is the beginning of the RSO's revival. 
Sussman is Jewish; her family includes many Holocaust survivors that her father often tells her would have disagreed with Israel's actions towards Palestinians. She is often called a "self-hating Jew" for her involvement with Pro-Palestine movements.
"I feel very impassioned to help the cause and fight these kind of ridiculous notions that standing up for Palestine equates to antisemitism," Sussman said. "Shouting antisemitism at everything devalues actual antisemitism, which I really dislike, because it's so rapid right now."
SJP hopes to remind students that the Palestinian humanitarian crisis does not cease when United States new coverage stops.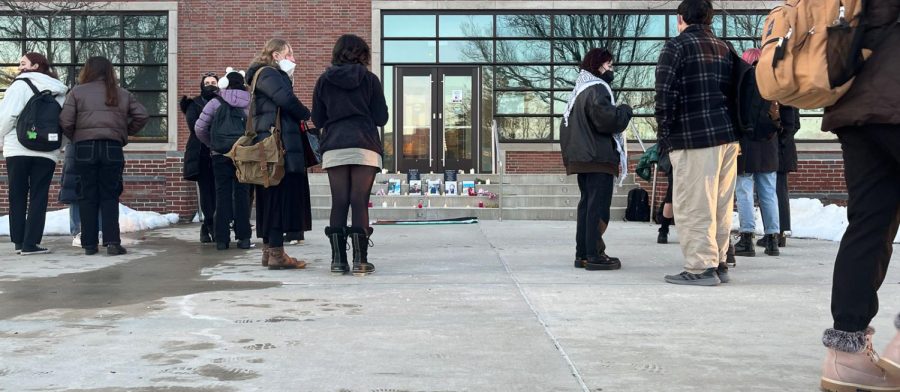 "It's happening, like right now. It happens every day, every minute, every second for the last 80 years," SJP member Johnathon Carnes said. 
Email Emilee Klein at [email protected] and Isabel Guilmette at [email protected]