"The Politician" doesn't play by the binary
In this satirical drama, Ryan Murphy offers a fresh perspective on high school politics.
As part of Ryan Murphy's recent deal to create content exclusively for Netflix, "The Politician" is his most ambitious project to date. Partly inspired by the cutthroat politics of today, the show follows Payton Hobart's (Ben Platt) campaign to become Saint Sebastian High School's student body president. Featuring a cast with a wide range of abilities, ethnicities, genders and sexualities, "The Politician" gives hope to the future of Hollywood.
Murphy is well-known for his ability to blend diversity with extravagance in shows like "American Horror Story;" "Glee;" "Scream Queens:" and "Pose." While he occasionally ventures into different genres like true crime as seen in the show "American Crime Story," Murphy is the king of blood, drama, teen angst and all things queer. 
But what makes "The Politician" different from Murphy's previous work are the characters. Each character is distinct in their own fluidity and Murphy simply lets them live without any explanation. Some are gender non-conforming, gay, bi-curious, pansexual — or in many cases — have no labels whatsoever. In many ways, the students of Saint Sebastian are just as complex as the high schoolers of today. This diversity isn't just for show. Hollywood has a long history of tokenism, but Murphy ensures that each character is treated with the same respect as any white cis-het male in Hollywood. 
While the entire cast deserves acknowledgement, the most notable characters are Skye Leighton (Rahne Jones) and James Sullivan (Theo Germaine). As the only black, gender non-conforming woman in Saint Sebastian, Skye aspires to represent all marginalized students when she decides to participate in Saint Sebastian's student government.
From her elegant wardrobe to her natural charm, Skye's presence alone demands the audience's attention. James is more reserved and analytical. As Payton's campaign manager and advisor, James is the voice of strategy and guidance. Murphy emphasizes this as James becomes an increasingly important character to Payton, all while never mentioning James' gender.
Murphy's ability to include various and fluid identities, overshadows the fact that Saint Sebastian is a private school for the extremely wealthy. While part of the show's humor relies on the aspect of unattainable wealth, Murphy manages to give his characters enough room for humanity. Each character has the potential to be both lovable and backstabbing, making the show even more enticing.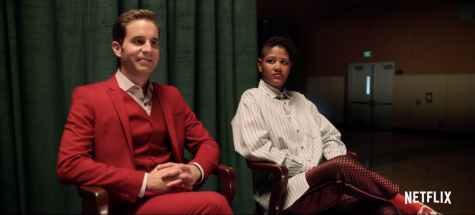 "The Politician" is a world where evil has no limits, and Murphy does this by giving his characters freedom to exist. High school politics can consume and corrupt the souls of anyone involved, regardless of their ability, ethnicity, gender or sexuality. Beyond its characters, the show is also visually appealing. 
Compared to his other work, "The Politician" is like Murphy's dapper child. While there is action, there's almost no blood (at least not as much as "American Horror Story" or "Scream Queens"). The cinematography is unlike any of Murphy's other shows. It's clean, elegant and reminiscent of the work from director Wes Anderson cinematographer Robert Yeoman. These quick and steady movements of the camera only heighten the show's suspense and witty sense of humor, giving the audience another reason to continue watching. 
Despite receiving mostly negative reviews from critics at The New York Times or The Guardian, "The Politician" still remains a positive step forward for Hollywood. It creates space for voices and stories that are often misrepresented or disregarded altogether. By prioritizing marginalized identities, Murphy is challenging the very core of Hollywood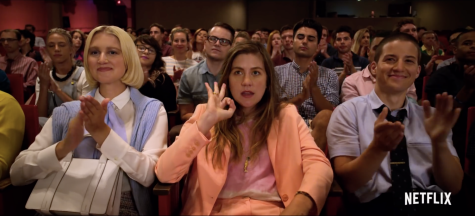 Murphy continuously uses his platform to get more people of color involved both in front of and behind the camera. This is seen most notably in his show "Pose," which consists almost entirely of trans women of color. Much like that show, "The Politician" exemplifies the need for fresh voices in Hollywood. 
Blending diversity, humor, music, high school politics and some blood, Murphy crafts a brilliant recipe for disaster. Proving once again there is nothing more entertaining than the lives of dramatic teenagers.
Email Brianna at [email protected] or follow her on Twitter @brisilvv.