The Scorsese and Marvel debate: What defines cinema?
The legendary director sparked a massive online debate about what qualifies as cinema.
On Oct. 4, critically-acclaimed director Martin Scorsese called Marvel films, "theme parks." As expected, these comments ignited a heated dispute amongst filmmakers and moviegoers alike. The debate whether blockbuster films can be arthouse productions — and vice-versa — is not new in the film community. In fact, it's oddly reminiscent of comments made by director Steven Spielberg regarding the rise of films on streaming services such as Netflix. "Once you commit to a television format," explained Spielberg, "you're a TV movie. You certainly — if it's a good show — deserve an Emmy, but not an Oscar. I don't believe the films that are just given token qualifications and a couple of theatres for less than a week should qualify for the Academy Award nomination."
Not only have Scorsese's recent comments have shed light on the age-old debate, but they've unleashed an entirely new multi-dimensional conversation. Since this belongs to a much larger ongoing story, let's break down the series of events and identify the main arguments. 
Martin Scorsese's comments
In an interview with Empire Magazine Scorsese said Marvel movies were "not cinema." He explained, "It isn't the cinema of human beings trying to convey emotional, psychological experiences to another human being."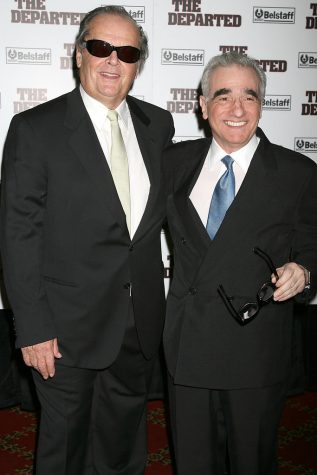 "Honestly," continued Scorsese, "the closest I can think of them, as well made as they are, with actors doing the best they can under the circumstances, is theme parks."
Director James Gunn tweets his opinion and Kevin Smith weighs in
Soon after hearing Scorsese's remarks, the "Guardians of the Galaxy" director tweeted that despite his love for Scorsese's work, the comments still hurt.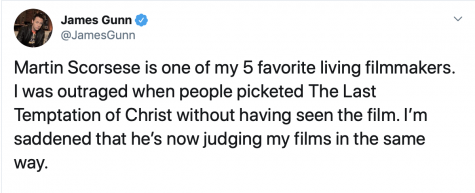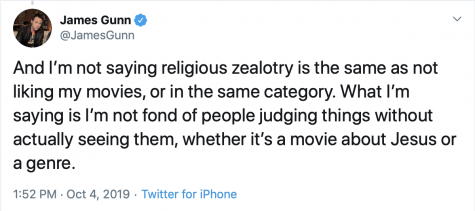 Outspoken comic book fan and director, Kevin Smith explained in an interview with Yahoo! Entertainment, that Scorsese may lack a personal connection to Marvel films. "I respect his opinion," explained Smith, "but I don't think he has the same emotional attachment that a lot of us have. It's the men and the women that we relate to in the movie, not the 'super' part.
"Martin Scorsese probably doesn't have the emotional attachment to those movies that I do," added Smith. "When he sees those movies, he's like, 'That's a theme park.' When I see those movies, that is the closest I get to being with my dad at a movie theater again." 
Samuel L. Jackson brushes it off and Robert Downey Jr. addresses comments 
Known for his versatile acting skills, Jackson is a vital member of both the auteur film community and Marvel cinematic universe. Aware of his unique position in the debate, the actor simply made light of Scorsese's comments. "I didn't pay much attention to it," he told Variety. "I mean that's like saying Bugs Bunny ain't funny. Films are films.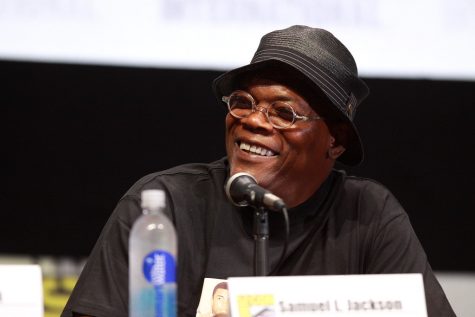 "Everybody doesn't like his stuff either," continued Jackson. "Everybody's got an opinion, so I mean it's okay. Ain't going to stop nobody from making movies."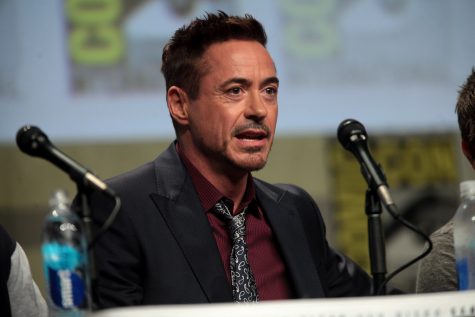 While on the Howard Stern Show, the "Iron Man" star said, "I appreciate his opinion because I think, it's like anything, we need all of the different perspectives so we can come to centre and move on." Like Jackson, Downey has appeared in a variety of films, making his perspective vital to the overall debate. 
"I'll tell you the truth, I didn't expect [the Marvel Cinematic Universe] to become what it became and it is this very large, multi-headed Hydra at this point," admitted Downey. "I've always had other interests, and according to Scorsese, it's not cinema so I have to take a look at that, you know?"
Directors Francis Ford Coppola and Pedro Almodóvar defend Scorsese
Less than a week after Scorese's comments, Coppola — "The Godfather" of cinema — extended his support. "Martin was kind when he said it's not cinema," said Coppola. "He didn't say it's despicable, which I just say it is."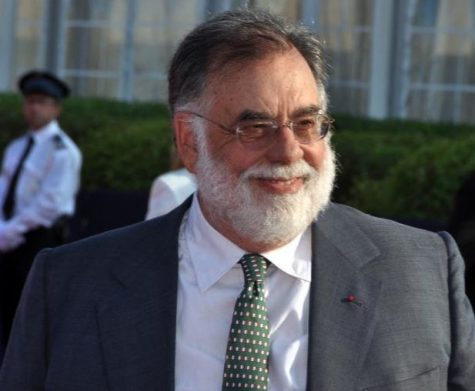 During an interview with Vulture in April, Almodóvar argued that Marvel movies aren't sexy enough. "Sexuality doesn't exist for superheroes," explained the Spanish filmmaker. "They are neutered. There is an unidentified gender, the adventure is what's important. You can find, among independent movies, more of this sexuality."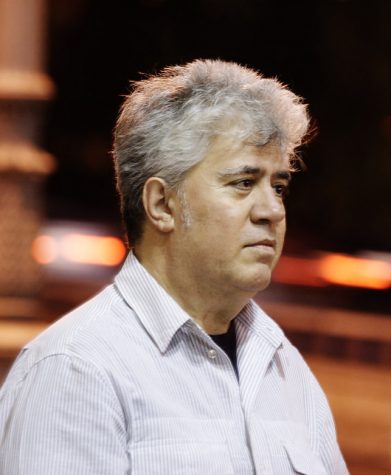 Twitter erupts
As with most hot topic issues, Twitter users were quick to share their opinions. Some defended Scorsese while others sided with Marvel filmmakers and actors. 
Both film Twitter and Marvel fans make strong points. While this further complicates the debate, it simultaneously reinforces its core argument: what is cinema? Can blockbuster hits be as cinematically — and psychologically — powerful as smaller productions? These are the kinds of questions that filmmaker Chuck Workman hoped to answer through his documentary "What is Cinema?" (2014). 
Yet the only thing this entire discourse has revealed is that there is no single correct answer, and there never will be. Consider who is being asked that question. What is their connection to film? What is their preferred genre or genre of expertise? Asking these questions will clarify that person's perspective and allow you to formulate your own opinion. 
While Scorsese, Gunn, Jackson, Smith, Downey, Coppola and Almodóvar each come from different realms of Hollywood, that shouldn't make one better than the other. This hierarchical system of "cinema" is part of the film industry's problem. 
Such ranking is particularly clear in Masterclass, an online educational tool for aspiring artists, filmmakers, musicians and writers. When differentiating auteur directors from any other director, Masterclass wrote, "Auteurs wrote and directed films that went beyond surface level stories to ask bigger questions about human existence and explore deeper themes in a nuanced and skillful way. Whereas most directors translated scripts written by others to the screen, auteurs usually write their own screenplays or at the very least have a heavy editorial hand in the writing process." This description is essentially equating auteur films with artistry, dedication and passion. Meanwhile, films that don't fit this category — or are created solely for commercial gain — are immediately considered less than.  
On Nov. 4, Scorsese released an op-ed in the New York Times addressing the backlash he received over the Marvel comments. He wrote, "For me, for the filmmakers, I came to love and respect, for my friends who started making movies around the same time that I did, cinema was about revelation — aesthetic, emotional and spiritual revelation. It was about characters — the complexity of people and their contradictory and sometimes paradoxical natures, the way they can hurt one another and love one another and suddenly come face to face with themselves. It was about confronting the unexpected on the screen and in the life it dramatized and interpreted, and enlarging the sense of what was possible in the art form." 
That's not to say that Marvel films lack these cinematic elements. "Many of the elements that define cinema as I know it are there in Marvel pictures," wrote Scorsese. "[But] The pictures are made to satisfy a specific set of demands, and they are designed as variations on a finite number of themes." As a result, these blockbuster films have consumed theatres nationwide, which — according to Scorsese — significantly limits the chance for other films to be seen. "You might argue, can't they just go home and watch anything else they want on Netflix or iTunes or Hulu? Sure —" acknowledged Scorsese, "anywhere but on the big screen, where the filmmaker intended her or his picture to be seen." 
In many theatres, blockbuster films have become the primary choice for moviegoers which is part of the reason why there's "worldwide audiovisual entertainment, and there's cinema." Scorsese explained that even though the two occasionally intersect, "That's becoming increasingly rare. I fear that the financial dominance of one is being used to marginalize and even belittle the existence of the other."Clearly this story goes beyond Scorsese and Marvel. The crux of the matter is that cinema doesn't have a single purpose, but franchise films do pose a real threat to smaller independent films. As Scorsese notes, it's worth acknowledging how movie franchises such as Marvel directly impact foreign films like "Parasite," or independent productions like "The Lighthouse." Different films fulfill different tastes in their own ways. That doesn't mean there's a right or wrong way to do cinema. "Good" films aren't solely auteur arthouse productions, they can be blockbuster hits or cult favorites. That's the beauty of cinema, it's an evolving form of art that encompasses an extensive array of genres and techniques.
Email Brianna at [email protected] or follow her on Twitter @brisilvv.