Apple Week takes over dining commons
AMHERST— Honeycrisp, McIntosh, Red Delicious, Cortland, Shamrock and Macoun: it's an apple takeover in all four dining commons this week.
To celebrate the end of apple season, UMass Amherst annually hosts a week dedicated to every variety of apple. They're all displayed by the case in each dining commons with a description of each kind, free for any student to take.
Not only are there apples themselves, but apples are featured in many dishes for breakfast, lunch, snacking, dinner and dessert. 
Executive Chef of Residential Dining, Robert Bankert, created a multitude of dishes that will help to untraditionally present apples. Some dishes to be expected during the week are: peanut butter apple smoothies, baked apple French toast, kale salad with apples, apple stuffing, frittatas and Autumn roasted vegetables, according to Marlene Navarro, director of marketing and communications at UMass. 
UMass Dining's marketing and nutrition interns will be tabling at some dining commons to explain the benefits of eating apples to passing students. 
Students are taking advantage of having so many apples at their fingertips. There's enough to have at every meal, to take back to the dorm for a snack and even fill up your backpack to keep them handy. 
Other than to offer an excuse to eat a delicious and healthy fruit any chance one can get, UMass hosts Apple Week to advertise UMass Cold Spring, which is an orchard 13 miles off-campus where the university receives its apples. 
"[UMass Dining] wants to encourage students to meet and visit our local partners whenever they find themselves off-campus," said Navarro. 
While students find themselves questioning why there is a multitude of crates of apples in each dining common, they are as excited as the dining staff about the week of nutritious fruit at their fingertips.
Apple week ends Friday, Nov. 8.
About the Contributor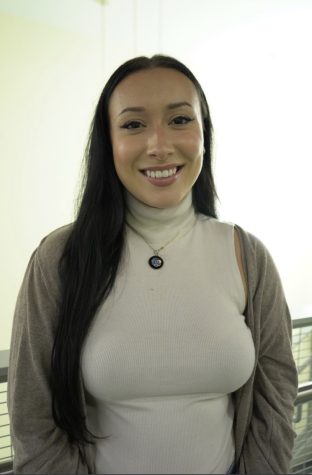 Abbie Gracie, Campus News Editor
"To not dance when you had the health and could hear the music could be your biggest regret."

Email Abbie at [email protected] or follow her on...