How pressure and perfection pushed "Parasite" to the top
The 92nd Academy Awards strike gold with a succession of trophies for Bong Joon Ho's "Parasite"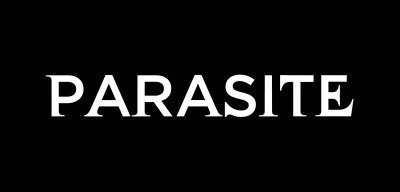 "Once you overcome the 1-inch tall barrier to subtitles, you will be introduced to so many more amazing films," film director Bong Joon Ho triumphantly stated as he accepted his Golden Globe prize for Foreign Language Film. But on the night of February 9th, 2020, Bong accepted a different prize for his critically acclaimed film, "Parasite." It wasn't just the Oscar for Best Directing, or Best International Feature, or Best Original Screenplay. Along with all three of the aforementioned awards, Bong also accepted the award for Best Picture, inarguably the most coveted award of the night.
Since the very first Academy Awards back in 1927, where "Wings" won the illustrious prize, every year a film has risen above the ranks to be crowned the best. The winner is not always met with gracious applause, such as the controversial winnings of "Crash" in 2006, and "Green Book" in 2019, but "Parasite" taking home the gold has been met with thunderous applause. Apart from being a film that deserved all the awards, it won, "Parasite" was the very first foreign-language film to ever win Best Picture. It was not until the 20th Academy Awards in 1947 that they even had categories for foreign films. 
Now, 73 years and 73 Best Picture winners later, "Parasite" has finally broken that barrier. At the 2019 Academy Awards, an argument could have been reasonably made that Alfonso Cuarón's "Roma" was the more deserving film. While "Green Book" took home the hardware last year, the Academy did not fall into the same pit it did the year prior. While both "Roma" and "Parasite" share similar traits in being about class divisions, featuring a foreign language script and being lauded as the best films of their respective years, "Parasite" managed to come away with the big win just one year after "Roma" was snubbed. Perhaps exceeding pressure from marginalized groups and a significant backlash after "Roma" was beaten by "Green Book" swayed Oscar votes in a different direction. Regardless, the victory of "Parasite" marks a bold new stride for the Academy, one that will hopefully see voters continue to put their archaic qualifications behind them.
So, other than the massive social ramifications, what exactly is it that made "Parasite" the award-winning triumph that it is? While the cast gave great performances all-around and was recognized by other film festivals, they did not receive nominations from the Academy. The strongest suits of "Parasite" are found in two of the other categories that it took home the gold in. While the acting shines, the technical portions of the movie were also crafted with care. Bong Joon Ho's directing prowess is at an all-time high. A wizard behind the camera, Bong's extensive color palette use and careful framing of every scene helped to seal his Best Directing win. While the film did not win in the Production Design category, the set pieces are a marvel to look at. The home where most of the movie takes place was constructed with the utmost deliberation. Bong, along with set designers Lee Ha-jun and Cho Won-woo, meticulously designed the home to be "like its own universe," the director said himself in an interview with IndieWire. 
None of the technical prowess would have been possible had there not been an ingenious screenplay for it to work off of. At 132 minutes, one might think a film could lag a bit, but Parasite stays thrilling throughout. Every moment is ripe with engaging dialogue (delivered perfectly by the cast), and neatly-fitting transitioning to connect each scene from the previous one, there is truly never a dull moment. The screenplay is capped with a delightful cherry on top; a jarring shift in tone midway through. Many films try their hand at this, some succeed to critical acclaim ("Kill List," "From Dusk till Dawn"), some do not ("Jurassic World," "Sunshine"), but "Parasite" handles the shift from black comedy to disturbing thriller flawlessly.
Credit should be received where credit is due, and for a foreign-language film to be given an extensive national media spotlight is a significant milestone in the world of film. In a grander scope, perhaps this will signal a greater worldwide recognition of foreign language films. It is certainly long overdue that these films get the attention they deserve, and "Parasite" taking home a trove of Oscar gold is absolutely a step in the right direction.
Email Ian at [email protected] or follow him on Twitter @iandarts