What's Free to Stream While You Sit Inside All Day
There's more to the world than Netflix and Hulu
On Monday, March 23, Governor Baker issued a Stay At Home Advisory, which means you're likely staring your way through a few Zoom classes and talking to your parents for the first time in a decade. In case you need some distraction from the global crisis or just want to enjoy something other than your once-daily walk, here are some free streaming options. 
Go on Twitter and Instagram
Tons of actors, comedians and musicians are stuck at home just like everyone else. Sometimes that results in that "Imagine" video earlier this week but thankfully there are some things that are watchable. For Big Mouth fans, the cast is having a table read on the Netflix Is A Joke YouTube channel. Miley Cyrus is hosting a daily talk show,"Bright Minded" at 11:30 PST on her Instagram and later uploaded to YouTube. The show features guests like Reese Witherspoon and Antoni Porowski from "Queer Eye." For those searching for the occasional laugh between a barrage of chaos, Eva Victor and Alyssa Limperis are just a few comedians who have been finding humor in the chaos.
Kanopy
Kanopy is a great service that is free to all UMass students with a NetID and password. It is loaded with great educational documentaries like "Anita," "I Am Not Your Negro" and "Reel Injun." Unlike other educational streaming services, Kanopy has a shocking amount of popular fiction movies alongside hard to find classics. 
When Kanopy says they have old movies, they have some excellent old movies. There's the 98-year-old "Nosferatu" and Charlie Chaplin's "The Great Dictator." For something only about as old as our parents, horror classic "Suspira" and 'ramen western' "Tampopo" have a home on Kanopy. If you're looking for something from the 21st century, A24 has paved its way on the service with the incomparable "Moonlight" and "The Killing of the Sacred Deer," starring Collin Farrell as a surgeon whose family mysteriously takes ill as an orphaned teenage boy arrives. "Donnie Darko" and "Eraserhead" are just a few other films on the site. Kanopy is a bit to navigate but once you do some digging it's easy to find a treasure trove of great films from the Great Depression to now. 
Tubi
Always free to everyone, Tubi offers a smattering of movies in rotation. In the past, both "Bill and Ted's Excellent Adventure" and their bogus journey have landed on the site. Films are featured in specific category lists similar to Netflix and Kanopy. For Women's History Month, the site is offering two documentaries on Pussy Riot, the women's group that stood up to Vladimir Putin, and "Thelma and Louise," because I'm sure most of us want nothing more than to hit the road with our best friend right now. Looking for something outside of your comfort zone? "Dial M For Murder" is an Alfred Hitchcock thriller about an elite couple taken down from the inside. Older movies can be rough but there is nothing like Grace Kelly in this film. 
The Roku Channel
Another always free service, as long as you can withstand commercials, The Roku Channel lets anyone stream online or on their TV if they have a Roku Box. "Stand By Me" and "Hook" are two childhood time capsules that live on this site. A few new movies are on the site like "Annie" and "CHIPS" but this is mainly the land of 70s, 80s, and 90s. The first two seasons Fran Drescher's "The Nanny" was just added along with "Steel Magnolias" which if you don't know what this is, maybe sit down with your mom and enjoy a tragic but warm story about southern women starring Sally Field and Dolly Parton and Julia Roberts.
Theater, Opera and Orchestra
Live productions received shellshock when they were forced to shut down as a result of the crisis. Yet, various services are attempting to reach their audience even if the curtain is closed. The Metropolitan Opera canceled its 2019-2020 season that had an end of date of May 9.  In lieu of this, the company is streaming its catalog of recorded performances in a weekly rotation here.
For theater fans, National Theater Live will start their National Theater at Home series starting April 2. Available on their YouTube Channel, each Thursday at 7 pm U.K. time, meaning about 3 pm here, NTL will release one full-length play and have it available for seven days. First up is "One Man Two Guvnors" starring James Corden, followed by "Jane Eyre," "Treasure Island" and "Twelfth Night." 
And locally, the Boston Symphony Orchestra searched through their archives to put something online each week. Various members of the BSO will select a weekly playlist each week for the next six weeks. It can be streamed here.
Email Julia at [email protected] or follow her on Twitter @juliadonohue3
About the Writer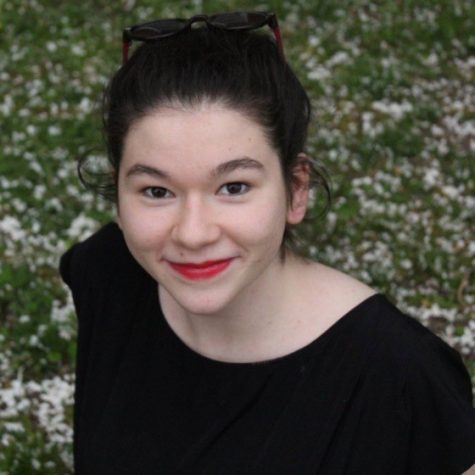 Julia Donohue, Managing Editor