Netflix's "Tiger King: Murder, Mayhem and Madness" sheds light on the eccentric big cat community
Are the tigers as dangerous as their owners?
The United States went on lockdown for COVID-19 and Netflix capitalized on the event, releasing the now widely popular docuseries "Tiger King: Murder, Mayhem and Madness." In just seven episodes, directors Rebecca Chaiklin and Eric Goode chronicle the big cat community, focusing on arch-rivals Joe Maldonado-Passage, infamously known as Joe Exotic, and Carole Baskin. 
While calling attention to serious issues within the big cat industry, including Exotic's selling, breeding and debatable abuse of tigers, lions and even monkeys and Baskin's suspected affiliation in her husband's disappearance, Netflix has also indirectly started one huge online meme and conspiracy theory war. Even Hillsborough County Sheriff Chad Chronister has taken advantage of the show's popularity to seek leads in the 1997 disappearance of Baskin's second husband Don Lewis.
Since its release on Mar. 20, the Tiger King series seems to have taken over the country, contributing to a good portion of recent social media content. In various tweets, Instagram posts and even Tik Tok videos, people have voiced their opinions on the truth between Joe Exotic and Baskin's insane feud.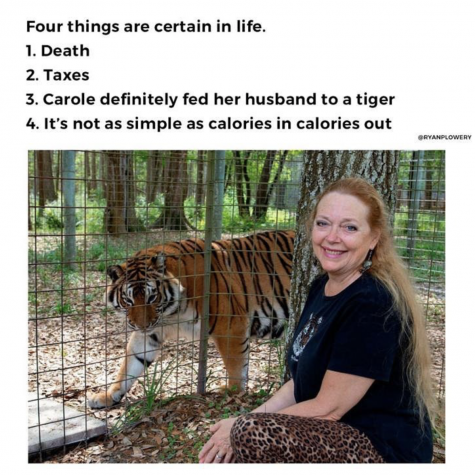 It's crazy to think that just two weeks ago most people knew nothing about the big cat community and now many are digging up old photos of them holding baby tiger's at King Richard's Fair, Doc Antle's Myrtle Beach Safari or Exotic's G.W. Zoo. Recent photos also reveal Antle's part in Britney Spears 2001 Video Music Award performance.
Baskin supporters argue that she never bred big cats and only acquired ones that needed homes. They claim that her reservation is not a zoo primarily because she does not raise big cats in captivity and works toward ending the buying, selling and owning of them. 
Exotic supporters counter these arguments with claims that Baskin's living conditions for these big cats are less than desirable and that she uses them for money making only. While places like Exotic's zoo and Antle's safari pay their employees between $100 to $150 a week, Baskin does not have paid employees and relies solely on volunteers who work nearly the same 12 to 16-hour shifts as those getting paid. Exotic and Antle share opinions that what she does is the same thing they do, the only difference being that she self promotes herself as a savior and them killers. 
The Tiger King series exposes yet another example of the general public falling prey to false advertisements by people who claim to be "helping" the greater good; big cat owners Exotic and Antle argue that the world can't stop their businesses built on love for animals and Baskin argues that both men are animal abusers all while partaking in similar, if not the exact same, actions. The saddest part of the corrupt big cat community isn't even the people or their stories but the wild animals behind bars who suffer a forced life of fake domestication so that their owners can make some extra money.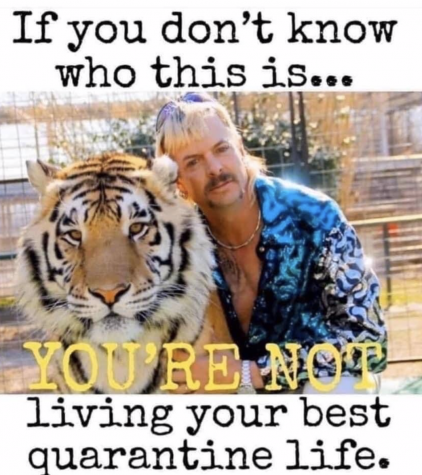 The truth of the Tiger King docuseries is that it'll leave you questioning what's right, what's wrong and who is truly at fault in the big cat industry. From throuple marriages and attempted murder to animal print suits and husbands fed to tigers, this series shows the strangest of America, only getting more bizarre the longer you watch.