A mini guide to HBO's free streaming
From classics to just aired, here's what to watch on HBO's no subscription required service
As every fourteen days pass and the semesters slowly winds down, it's clear that this is going to be longer than initially expected. While states are creating regional alliances to "re-open the economy," Harvard researchers suggest social distancing may last until 2022 if there a vaccine is not created. According to an email published in the Los Angeles Times, Mayor Eric Garcetti suggests there might be no public events, including concerts, until Fall 2021.
So, in lieu of any outside entertainment for the near and not so near future, HBO has made some of their best shows, documentaries and movies free. But with hundreds of hours of content, what are you supposed to watch?
(Yes, if you have not seen "The Wire" or "The Sopranos," go watch them. Immediately.)
SERIES
For one of the best shows on TV: "BARRY"
In his own show, Bill Hader directs, writes and stars as Barry Berkman. Berkman is a trained assassin taking an acting class. And honestly, it's perfect, as he says, "Why can't I be both?" Hader and his co-creator Alec Berg create series-long arcs that keep each episode pushing. Hader offers his familiar comedy chops but also some of the most heartbreaking acting in the past few years. And Henry Winkler is in it, he is even live-tweeting about it. Perfectly choreographed fight scenes that happen in grocery stores and annoying actor stereotypes relate to a level of hyper-realism that is hard to put into words. Watch it.
For dysfunction and drama: "SUCCESSION"
Like "Arrested Development" but with a "Downton Abbey" level of self-awareness, "Succession" is strangely addictive. The series theme song is so entrancing, Pusha T and various others, including personal favorite comedy writer Demi Adeuyigbe, have made their own remixes. The Roys are media family that constantly bump and badger one another. While this show could be incredibly boring, the first episode makes it clear that the Roys are at the same time unashamedly and deeply ashamed people. They touch every taboo and their father, Logan Roy, a self-made man who controls the media, constantly demeans, harasses and embarrasses his children with the most intricately woven dirty insults ever to be heard on television.
DOCUMENTARIES
For a better understanding of a famous case: "I LOVE YOU, NOW DIE"

In a KMart parking lot in Mattapossiet, Conrad Roy committed suicide after texting his girlfriend Michelle Carter. It was 2014. Nearly three years later Carter would be found guilty of involuntary manslaughter. This Massachusetts based case rocked the nation and force the law to look at what role texting can play in a fatal outcome. Featuring text messages from Carter and Roy and interviews from their family members, this one hits close to home. While initially more clear cut, this devastating two-part documentary illuminates what can happen when two mentally ill teenagers try to unsuccessfully ground each other and the tragic ripple effect that has on their families and community at large.
For a celebrity deep dive: "JANE FONDA IN FIVE ACTS"
Jane Fonda is one of the most interesting people in Hollywood and she always has been. Her Firedrill Fridays on the steps of the Capital pushed the arrests of some of her coolest celebrity friends, deciding the coolest thing to do is protest climate change. This sort of political activism is not new for Fonda, something she was willing to risk her career and status as the daughter of a Hollywood legend in order to speak out about the Vietnam War. Fonda is cool and this documentary will not let you forget it.
MOVIES
For an easy break: "CRAZY, STUPID, LOVE"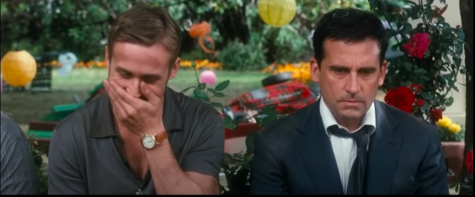 Romantic comedies are often cheesy and unbearably, not because reality is cynical but because they lack honesty. "Crazy, Stupid, Love" is different. Jacob Palmer, played by Ryan Gosling, charms Cal Weaver, played by Steve Carrell, into building self-confidence. It's simple, and then it's complicated. With a screenplay by Dan Fogelman, who also wrote "Tangled" and "Cars," it's clear his resume has allowed him to find the perfect balance.
For comfort: "MY DOG SKIP"
Before his hay day of Malcolm in the Middle or becoming a race car driver, Frankie Muniz was just a kid with his dog. This is a personal pick, it's one of the first movies I remember choosing when choosing a movie felt like the biggest decision I could make. It's the sort of movie you pick after sorting through a shelf of VHS tapes and then jamming it into the VCR. It's sweet, not without a serious edge, and sometimes we just need something sweet to watch when, again, it feels like choosing a movie is the biggest decision we can make.
Email Julia at [email protected] or follow her on Twitter @juliadonohue3
About the Writer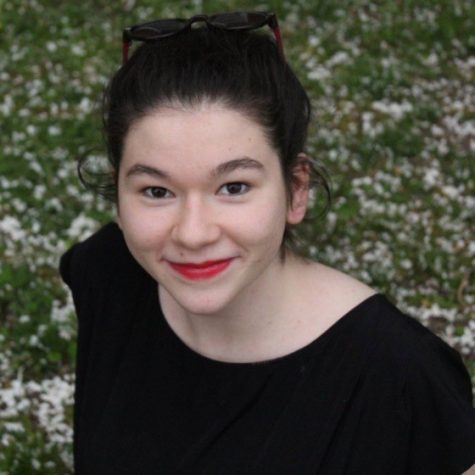 Julia Donohue, Managing Editor