App of the week: iNaturalist
A community of scientists and researchers right in the palm of your hand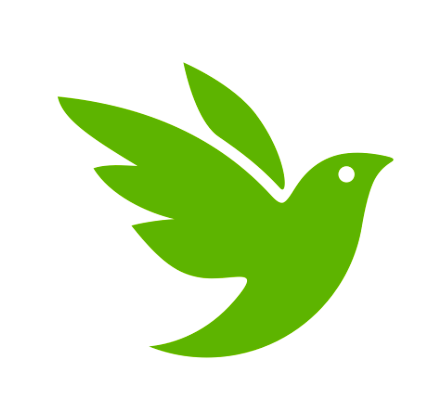 With limited access to indoor pleasures and the return of fiery wind-stoked leaves, the outdoors are bound to be a sanctuary for people to enjoy this fall. Whether it be a drive through the open farmland or a hike up Mount Holyoke, the ability to enjoy nature is one privilege unscathed by the pandemic.
Now let's set the scene: it's a cool autumn evening and you're a college student taking in some fresh air to alleviate the stress of having to look alive through your webcam all morning. And suddenly—poof—a wild animal appears! It's small, fuzzy, a little weird-looking. Seems about Western Mass.
Enter iNaturalist, a phone app reminiscent of the Pokédex you'd use back in the day to learn what just popped out of the tall grass. Primed as a real-world utility, the platform functions as a unique social media experience that assists in identifying unfamiliar organisms. Whether it be an animal, a plant, a fungus, or something totally unbeknownst to you, iNaturalist's community of scientists and researchers are in the palm of your hand to help.
There are a couple different ways to search for answers in the app. One method you can use to identify your subject is by submitting a photo from either your camera or your photo library. After uploading a photo, the app uses recognition technology in order to match it with a species from their database that looks the most similar. Should the artificial intelligence fail, you can still post your photo for deliberation among the iNaturalist community.
Alternatively, you can type keywords into a search box that drops pins onto an interactive map centered around your location. These pins indicate spots where other users have reported encounters with organisms fitting your description. Tapping on them brings up the common name, the scientific name, and a photo of what was documented. This not only allows you to confirm what you saw, but observe patterns as to where the organism has been popping up. 
After you document a sighting of your own, your post is added to a profile that details each of your encounters, complete with info detailing when and where you saw each organism. Professor Oak would be proud!
iNaturalist is a non-profit joint initiative of the California Academy of Sciences and the National Geographic Society. The app is free to download and use for Apple and Android devices.
Email Julian Mendoza at [email protected] and follow him on Twitter @JMendoza_Media.