App of the Week: Food Network Kitchen
Your go to kitchen helper for the holidays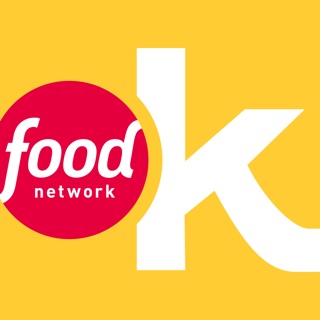 The holidays are fast approaching, and for many, this means hours spent in the kitchen whipping up dishes of all shapes and sizes. Maybe some of you out there are seasoned chefs and cooks and have no problem concocting delicious creations, but for the rest of us, we may need some assistance. There are a lot of recipe apps out there to choose from, and I myself have multiple on my phone, but Food Network Kitchen features not only thousands of delicious recipes, but classes and the ability to watch their network's popular shows as well, all in a highly visual and easy to navigate package. 
Need a new turkey recipe for this Thanksgiving? Food Network Kitchen has you covered. It also has tons of ideas for side dishes like scalloped potato gratin, mustard-parmesan whole roasted cauliflower, glazed carrots and more. Click on a recipe and you can also view everything you might need to perfect the dish such as the ingredients needed, detailed instructions, and even videos on how to prepare the dish from famous chefs like Giada De Laurentiis and Rachael Ray. Recipes also have reviews from those who have tried it, and each recipe has a star count rating. 
There are also recipes for dietary restricted folks, such as gluten free cookies, dairy free Mac n' cheese, vegan tacos and more.
The app also features a search option if you have something specific in mind you're looking to create. It also has a grocery shopping list feature, where users can add items and check them off as they go. In the "saves" feature, you can save your favorite recipes, classes, and videos to a Pinterest-like board. This is a great way to help browse through the app if you're just looking for inspiration, but aren't exactly sure what recipes you want to cook yet. For premium users who buy the subscription, you can also create your own meal plans. Although, I find the app has enough free perks.
My favorite feature of the app is simply the aesthetically pleasing design, with ample photographs of food and videos to watch. It makes cooking less daunting, and is a great way to get inspiration if you're in a meal rut.
Even if you're not planning a huge Thanksgiving cookout this year given new COVID guidelines and restrictions, that doesn't mean you can't create something amazing for your family or friends you live with! 
The Food Network Kitchen app is available to download for free on the App Store and Google Play. Additional perks are available for paid subscriptions. 
Email Emma at [email protected] or follow her on Twitter @emma_sammuli.