App of the Week: Widgetsmith
A new way to make the IOS14 update aesthetically pleasing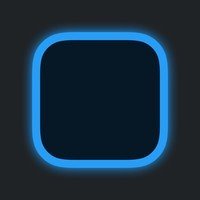 Another year, another fall Apple event, this one bringing the new IOS14 update. The newest feature? Widgets, small or large, that would act as shortcuts to other applications. In a generation of creatives, it was only natural that someone would find a way to take these new widgets and make them aesthetically pleasing. That's where Widgetsmith comes in. 
Widgetsmith, designed by David Smith, who is also the mastermind behind several Apple Watch apps, introduced a new and fun way to be creative with the new IOS update. The app allows users to customize their home screens in whatever way suits them. Users can choose between small, medium and large widgets, designing them however they please. You can choose from the set Widgetsmith tools such as calendar, world time, reminders, health and astronomy. However, the real fun is customizing the widget from top to bottom, which is why the app has become so popular. 
My favorite feature of Widgetsmith is definitely the "customize" option for widgets. You can choose your own photos or downloaded images to make widgets that fit with the theme or aesthetic you're trying to achieve. I personally went for a color-coordinated aesthetic, with a night sky. This is the first time I've ever color-coordinated my apps, and with Widgetsmith, it felt a lot more fun and personalized. The only way I felt I could personalize my phone before was by changing my background, but this takes it to a whole new level. The one thing about the app that irks me is there's a watermark under the widget, so it always has "Widgetsmith" underneath it, but I've learned to just deal with it. 
On Tik Tok alone, there are countless videos under the hashtag "Widgetsmith" with over 59.7 million views. Some are giving tutorials on how to use the app, while others are showing off what their home screens look like. Even on Twitter, people are showing off their widget creations; some going so far as to not only edit the widgets but also their app icons too. Whether it's a color-coordinated theme like mine or based on favorite shows, movies, or bands, the choices are endless. Widgetsmith goes hand in hand with other widget editing applications that can be found in the App Store.
You can download Widgetsmith from the App Store for free. However, Widgetsmith offers a premium upgrade that features weather and tides widgets, exclusive widget styles and also supports consistent, substantive updates of the app. If users want Widgetsmith Premium they can pay $1.99/month or $19.99/year.  However, I believe you can get everything you need from the app without upgrading and I think a lot of the internet's creativity has proven that.  It's up for you to decide by downloading Widgetsmith today. 
Email Nasya Blackshear at [email protected] and follow her on Twitter @nasblackshear