Art During the Pandemic: A Complex Relationship With Solitude
Creating art during a pandemic is anything but ordinary
While COVID-19 has impacted everyone's life in one way or another, few have had as complex of a relationship with pandemic limitations as artists and creators.
Now several weeks into an unprecedented school year, students are now acclimated to new norms and overwhelming uncertainty. For those who juggle college and art, some feelings are the same as any other student—copious amounts of stress, social deprivation, and general dissociation. In other ways, quarantine regulations have provided opportunities for creatives to embrace unique energy stemming from solitude. Regardless of how many pros and cons artists encounter during this pandemic, common consensus reveals that art produced during this time period might be as unique as the circumstances that influenced it.
When quarantine began, following an abrupt termination of on-campus learning, some artists shared the same dread as their peers.
"At first, when everything was happening, I was kind of feeling stuck," Jillian Chavez-Oliveira, a dancer, visual artist, and Hampshire college student, said. "Overwhelmed, in a sense, just with everything going on."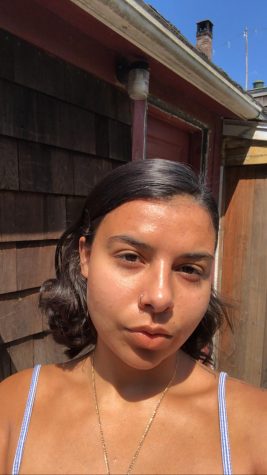 One of the main reasons so many creatives felt blindsided and inhibited at the beginning of quarantine was because of how the conventional college environment set them up for creative success.
"There's such a thriving music community here," Madden Aleia, a pianist, poet, and MFA student at the University of Massachusetts Amherst, said. "There's such a thriving literary community. Inserting myself into that was monumental because it's your pool of friends, the people who understand your experience, your collaborators, your mentors, that kind of thing."
"Engaging with people from different backgrounds with different experiences, learning new things, and being subjected to new ideas has really helped me in my personal growth and also in the way I relate to others and form relationships," Chavez-Oliveira said.
As time went on, yearnings for this social dynamic lingered.
"On a personal level, it's sad. It's isolating," Aleia said. "I want to be one of those cool, collected people who's like, 'I could be by myself for a hundred years and I could make my magnum opus, but that's just not true."
Voluntary or not, creatives have been put into a position of heightened independence with no choice but to embrace tunnel vision.
"I think that it can be hard and draining to create right now, but I feel like there was a lot of pressure to early in quarantine," Aleia said.
"I was kind of given the green light to lock in," Andrew Gabra, a recording artist, producer, engineer, and former UMass student who goes by the stage name "H3x," said. "This quarantine forced me to think about what I was actually writing and what I was actually creating."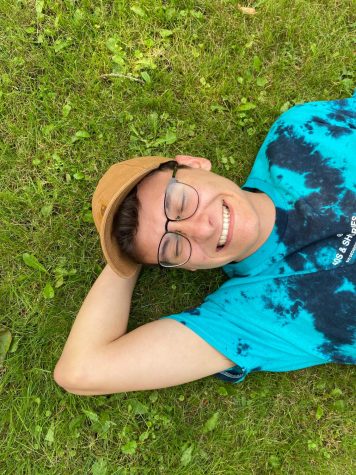 Before long, creatives saw the state of isolation affecting their product. With different energy came different art.
"I just started to realize that there was never a right time for anything," Chavez-Oliveira said. "I just decided to take it upon myself to transform the way I interact with not just my relationship to my environment, but also my relationship to my artmaking."
"Before, if I was getting the thing that I wanted, loose details and loose ends could kind of go by the wayside and I kind of liked having that imperfection. Now, I need to have everything exact and precise," Aleia said. "It's like obsession and rumination."
Some found that solely having themselves as company benefited their creative process, sometimes even considering the solitude empowering.
"To be honest, it's probably better now," Gabra said, regarding his creative headspace. "I feel bad saying that because clearly, so many people are struggling and it's such a messed up thing that's going on, but I was always the kid that would stay in anyways…I'm very intense about my flow state, so when people would just let me do my thing, it ends up coming out like 20 times better."
Whether or not artists perceive the quarantine period as a blessing in disguise for their artistry, a shift in relationship with the world around them has called for a mental adjustment. With minds that can draw inspiration from anywhere, some creatives say that reflecting on one's relationship with oneself is a fitting way for other artists to capitalize on the current moment.
"Just be mindful of your discipline where you're holding yourself accountable, but also understanding your circumstances," Aleia said.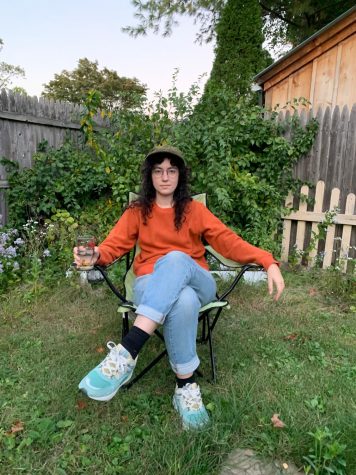 At the same time, creatives say that the time we have to connect to the outside world remotely can prove invaluable to individual growth.
"When I think about the content of what I'm writing, it's just that the emotional or experiential or sensual content of that always seems oriented in the physical, interpersonal world," Aleia said.
"Engagement with other people's experiences and discussions can really provoke a spiritual awakening," Chavez-Oliveira said.
There is currently no plan set for the spring semester in terms of in-person campus availability. Should students remain socially limited due to quarantine regulations, expect creatives to continue making art in order to connect with the outside world and with themselves.
Email Julian Mendoza at [email protected] and follow him on Twitter @JMendoza_Media.