App of the week: Adobe Lightroom
Helping your photos reach their highest potential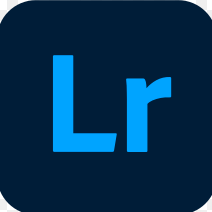 If you're anything like me, the change in season has had you feeling a little more vain than usual. Crisp autumn breezes are welcoming back outfits with intricate layers in earthy palettes that beg for photo-ops. Even if you aren't as vain as me, odds are that you've still been eager to get out and snap some pics of an amber world. Then—be honest—you'll want to post them on Instagram to rack up some likes.
Adobe Lightroom is your best friend when it comes to making sure that your photos are reaching their potential. Available as both a desktop and a mobile app, this photo editing program is an industry standard among professional photographers. Don't let that intimidate you, though—while the workflow is geared towards pros, the software is intuitive enough for users of all experience levels to enjoy.
Lightroom allows you to edit your photos on a much deeper level than other apps. Depending on what you need to do, you can simply fiddle with basic lighting and effects or delve deeper by doing things like carrying out selective edits or altering lens optics. This versatility stems from Lightroom's unique ability to manage raw files. In other words, you can get into the nitty-gritty of the details of your photos in their purest, highest-quality form.
In terms of how Lightroom sets itself apart from its Adobe Creative Cloud cousin Photoshop, Lightroom is more purposed for enhancing photos than manipulating them. In this way, Lightroom is primed to be more user-friendly and direct for those merely looking to make their photos look the best they can be. For those not looking to explicitly design, Lightroom's focus is likely better primed for most editing jobs.
That being said, one of the beauties of Lightroom is how smoothly it works in tandem with other Adobe applications. Lightroom and other Adobe apps come equipped with local functions that can transport projects from one Adobe app to another with the push of a button. For example, if you edit a photo in Lightroom and decide that you want to manipulate it further in Photoshop, you can move what you're working on (along with all of your changes) with ease. Additionally, Adobe's cloud, which stores your data online and links to your account, makes it so that your edits can be accessed remotely across platforms.
Adobe has recently expanded Lightroom's capabilities to include a "Discover" tab for its community. While still in the beta stage of development, users can now view and upload content that showcases a photo's transformation over the different stages of editing. Each post plays like a video but looks more like a slideshow where each slide is a step in the creative process. This serves not only as a virtual art gallery, but a well of inspiration for artists who may be looking to hone their own techniques.
Adobe Lightroom is available to download and use for free on mobile devices. In order to access full Adobe Creative Cloud capabilities, multiple plan options are available for paid subscription.
Email Julian Mendoza at [email protected] and follow him on Twitter @JMendoza_Media.