The Amherst Wire editors share their favorite Halloween movies
"It's the Great Pumpkin, Charlie Brown" and "Hereditary" could not be any more different from one another, but both are great picks to watch this Halloween.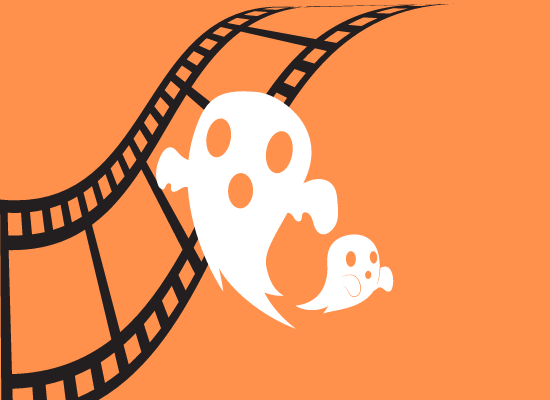 On Halloween, some people like to go out and party while others like to stay in and watch a good movie. The Amherst Wire editors share their favorite flicks to watch during spooky season.
Aaron Vincent Facundo, TV/Film Editor
"One Cut of the Dead"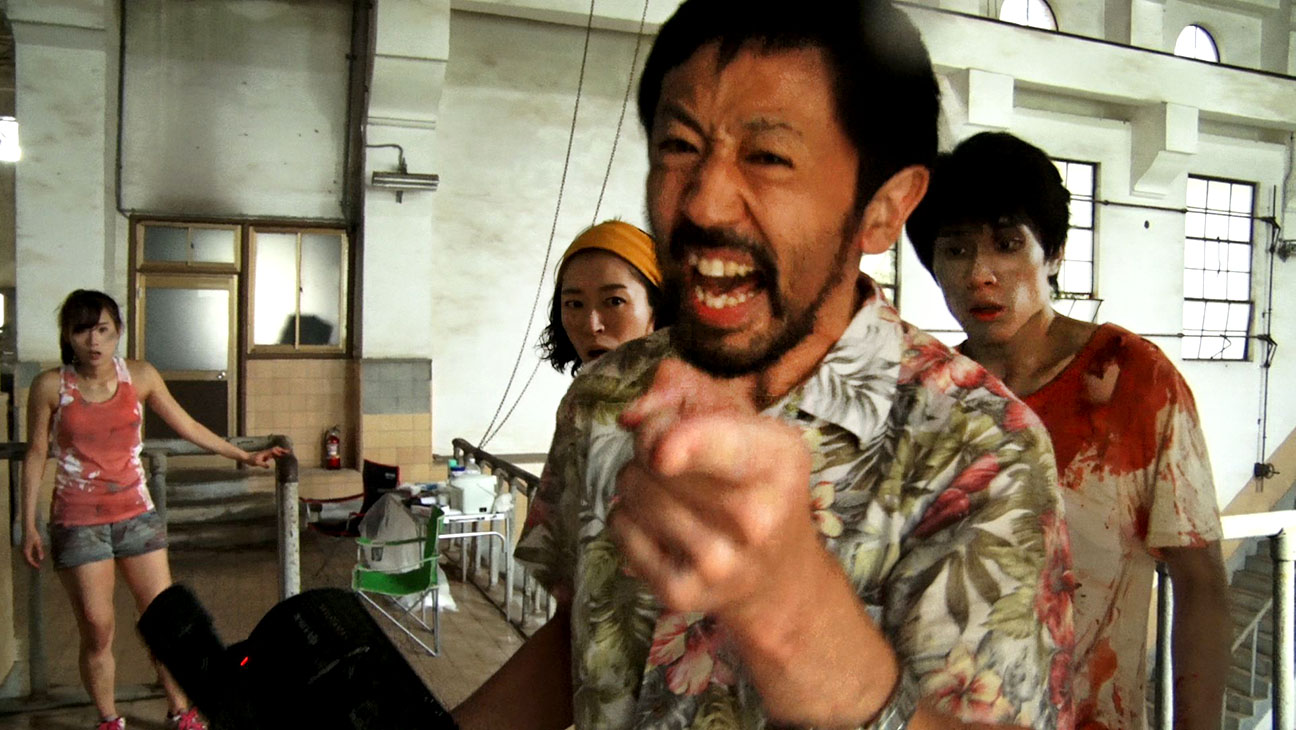 An abusive director takes takes his cast and crew to an abandoned World War II Japanese facility to shoot a low-budget zombie movie. Things go from bad to worse as it turns out that there might be actual zombies on their set.
I refuse to share a link to the trailer for this movie. The best way to experience this movie is by going into it without any knowledge about it whatsoever. I will say that this isn't a scary movie, but rather a horror-comedy in the likes of "Shaun of the Dead." That being said, I love playing this movie whenever I want to feel good or have a great laugh, not just during spooky season. What I love the most about this movie is that its entire duration is one continuous shot with no cuts, hence the title "One Cut of the Dead." That feature alone makes this film stand out from most others that I have seen. What's even more insane is that this movie had a budget of 25,000 U.S. dollars but garnered 30.5 million U.S. dollars worldwide, citing a 121,000 % profit. That's no easy feat.
Other Picks:
"Hereditary"
"Ghostbusters"
"Climax"
"Funny Games"
"Psycho"
"Scary Godmother: Halloween Spooktacular"
Abbie Gracie, Co-News Editors
"The Boy Who Cried Werewolf"
Basically Victoria Justice turns into a werewolf in this Salem-esque town and it's a whole big thing.
It's so tacky yet so comforting but still had that Halloween flair.
Other Picks:
"The Nightmare Before Christmas"
"It's the Great Pumpkin, Charlie Brown"
"Carrie"
Isabel Guilmette, Managing Editor
"Wallace & Gromit: The Curse of the Were-Rabbit"
World's Best duo Wallace and Gromit team up to get to the bottom of what's been tearing up the Village Gardens- the mythical were-rabbit- just in time for the annual Vegetable Growing Contest.
This movie has what I consider to be some of the scariest things imaginable: monsters, claymation… and British people. I'm kidding of course (claymation isn't that scary), But this movie is equal parts campy, frightening and endearing, so if you aren't in the mood to be totally traumatized this Halloween, I recommend this one!
Other Picks:
"Elvira: Mistress of the Dark"
"Trick 'r Treat"
"The Rocky Horror Picture Show"
Tristan Smith, Social Media Manager
"The Bride of Chucky"
A pair of homicidal, newlywed dolls go on a nonsensical road-trip across the country, searching for a way to obtain human bodies. The movie's appeal doesn't come from the gruesome kills, elaborate traps or dark nature, but Chucky and Tiffany's hilarious chemistry. At some points you're gonna forget you're watching a horror movie (I still don't really even consider it one), finding yourself rooting for the endearing, slasher twosome.
Like most horror movies, "The Bride of Chucky" is terrible —god it's awful. However, being the fourth movie in a long line of "Chucky" movies, the franchise has acquired a level of self-awareness. The movie relishes in it's mediocrity, opting to be as surreal as possible for the sake of entertainment. Perfect if you're trying to both laugh and cringe on Halloween.
Fun fact, I was absolutely terrified of Chucky as a kid. I'm confident in admitting that the redhead, mean-mugging doll was my first real fear as a kid, feeding into a perpetual cycle of nightmares throughout my early childhood. At age 8, I was getting my haircut at my uncle's barbershop, a place I've always perceived a safe haven, full of funny adult jokes and sports rants. I turn my egg-shaped 8-year-old noggin towards the mounted television, and to my dismay, an image of a terrifying doll was staring right into my retina —and I couldn't avert my eyes. The first Child's Play movie, and arguably the scariest, was playing on TNT or some shit back in 2007. What baffles me most about this formative point in my childhood was how fixated I was on something I deemed so terrifying, a mere 30-minutes would induce absurd levels of childhood anxiety that'll stalk me up until age 12. I wouldn't be able to walk into a Blockbuster without my mother telling me "The coast was clear," no "Chucky" movies were in sight. I wouldn't even be able to enjoy my neighborhood Tampa Bay Buccaneers game's due to the fact that, now defamed NFL coach, Jon Gruden's facial structure is akin to Chucky's. Bucs fans would bring little Chucky dolls —draped in football Jerseys— with them to games. Tampa Bay was not the place to be for a child petrified of Chucky.
Childhood allows us to become cognizant of things that invoke fear, adulthood is where we face those fears. Growing up, I was able to conquer my fear of the fictional, funny, murder doll and even became a pseudo-fan of the series mostly for sentimental reasons. That's why I made it a point of emphasis to binge through all of the Child's Play movies during Halloween, just so I can laugh at what I perceived to be "scary" when I was a child. Childhood innocence is ironic. Developing into an adult, you realize the things most terrifying in the world aren't the dolls, demons and ghosts depicted in entertainment. Humans are perhaps the most terrifying monsters of them all.
Other Picks:
"Halloweentown"
"Halloweentown II"
"Coraline"
"The Santa Clause"
"Paranormal Activity"
Celina Rivernider, Creative Writing and Podcast Editor
"Hereditary"
It's seriously scary. After a death in the family, a typical suburban household has to reckon with it's possible attachments to the occult and whatever messed up otherworldly things that come with it.
This was the first horror movie I made myself watch alone. I don't recommend that unless you really like being scared. It's like the perfect split between creepy settings, upsetting scenarios and gore.
Other Picks:
"The VVitch"
"Alien"
"The Blair Witch Project"
Faith Cardoza, Editor in Chief
"Ghostbusters"
A team of scientists in New York City decide to become "ghostbusters" after getting fired from their university jobs. However, a few odd jobs suddenly turns to needing to save the entire city from evil from another dimension.
I've never been a fan of super messed up scary movies, but I think this movie has a nice balance between spookiness and comedy. It's also such a classic, and I remember always wanting the proton packs or ghost-trapping contraptions they used to defeat the paranormal. The ghostbusters song is also such a big part of my Halloween memories, so this movie just encapsulates everything I loved about Halloween as a kid.
Other Picks:
"Us"
"Jennifer's Body"
"Beetlejuice"
"The Nightmare Before Christmas"
Sean Dunham, Music Editor
"The Nightmare Before Christmas"
Jack Skellington, also known as the Pumpkin King, is the beloved ruler of Halloweentown, a place filled with monsters and spooky creatures, that revolves around the fall holiday. Growing bored of Halloween, Jack accidentally finds the magical Christmastown, which inspires him to celebrate, yet wreck havoc upon a new special day. By kidnapping Santa Claus and taking over his role, Jack plots to destroy Christmas, but not all of his plans go exceptionally well.
It truly cannot be Halloween without Jack Skellington! I remember watching this movie on repeat with my family throughout my childhood and I never found myself getting sick of it. Tim Burton's film work is extremely admirable, as "The Nightmare Before Christmas" combines the haunting chills of Halloween with the comforting spirits of Christmas. Some of the characters from the film, such as Jack, Sally, and Zero, are staples from the movie, as well as my personal favorites. Featuring a wide array of music, the film really makes audiences feel excited for the spooky holiday that many look forward to every year.
Other Picks:
"Ghostbusters"
"Halloweentown"
"Scream"
"It's the Great Pumpkin, Charlie Brown"
 Zach Steward, Politics & Op-Ed Editor
"I Am Legend"
Post-apocalyptic zombie world with a badass Black man working to find a cure.
This movie is a favorite because Will Smith's acting in it is amazing, and the way he navigates his surroundings in the aftermath of everything that happens while simultaneously holding onto his sanity is great.
Other Picks:
"Twitches"
"Twitches 2"
"Halloweentown"
Chelsea Staub, Lifestyle Editor
"Halloween" (I mean, c'mon, it is THE ultimate Halloween movie)
A lovely little film where an escaped murderer in a white spray painted Captain Kirk mask terrorizes babysitters in Small Town, middle America on Halloween night. It's perfectly haunting with minimal gore and John Carpenter does the musical score.
My dad and I watched this movie every year for Halloween when I was growing up, and it still proves to be the best seasonal film, nostalgia aside. It's perfectly spooky with clever editing, a simple plot, and a strong female lead. One of the reasons why I love this film so much is because it initiated a slew of slasher films to follow suit, and now, modern generations have Halloween to thank for characters like Freddy Krueger and Jason. Oh, and Debra Hill, one of the only female producers in the industry, wrote and produced the film alongside John Carpenter. Through her success, Hill helped other women to get jobs in Hollywood during a time when it was mostly dominated by men.
Other Picks:
"Hocus Pocus"
"Practical Magic" (1993)
"The Fog" (1958)
All the classics from the 30s through the 50s (e.g., "Frankenstein from 1931," "Creature for the Black Lagoon" from 1954)
Nicole Biagoni, Co-News Editor
"Hush"
Hush flips the script when it come horror movies. You see the main character Maddie, a writer who is both deaf and mute, goes against all odds and encounters an intruder in the most stereotypical horror movie location, a cabin in the middle of nowhere. No betting man would put on money that horse. The movie starts out as a horror flick with the intruder kills Maddie's neighbors and it almost feels like a cake walk for the killer. At this point it's like shooting fish in a barrel and the viewer is just waiting for killer to win and credits to role. But there is a distinct point turning point where predator becomes prey. Maddie uses her disability, the one thing the viewer would think makes Maddie a walking dead man, to her advantage. In a superhero like fashion, Maddie plays out different scenarios in her head to see what her best options are for escape. But when her flight options run dry, Maddie must rely on her other senses to fight back. There's one scene in particular, the bathtub scene, which I won't spoil, but is my all time favorite from the movie and you'll see why ;).
While Hush doesn't take place during Halloween, this horror movie thriller sets the tone for Halloweekend. You have the fear factor in the beginning that puts you on edge and gets you in the spooky scary skeleton mood for Halloween. But the best part about the movie is Maddie using her disability to her advantage. She plays out scenarios in her head of possible escape plans and the hypothetical outcomes if she tried them. In a way, you feel like Maddie goes goes off script from the stereotypical narrative of horror films, takes destiny into her own hands and writes own story where this time the final girl wins actually wins.
Other Picks:
"Hocus Pocus"
"Twitches"
"Twitches 2"
"Halloweentown"
"Halloweentown 2"
"The Blair Witch Project"
Follow the Amherst Wire on Twitter @AmherstWire.