Op-Ed: Derrick Henry is yet another example of the system failing running backs
Running back contracts in the NFL are feeling riskier than ever and even the top players at the position don't get long-term security.
For years, Tennessee Titans running back Derrick Henry has terrorized the NFL. As the nickname King Henry suggests, he rules the NFL and players often fear being put on yet another Henry highlight tape. Even a king is mortal though, and Henry's injury is a cold reminder of the cruelness of being a running back in the NFL. 
NFL contracts are disadvantageous to players. In leagues like the NBA, player contracts are fully guaranteed for the vast majority of players. In the NFL, contracts are far from guaranteed and even the best NFL players struggle to get more than three years of guaranteed money.
Contracts are built to hurt players, not help them. Ultimately, they're negotiated with owners and front offices to help give the team long-term flexibility, while maintaining leverage with the players they sign. Part of it stems from the fact that NFL rosters are 53-men deep, not including practice squads. NFL rosters are intensely competitive and the distance between a fringe player and someone who isn't on the team is short.
Add on to this fact that players have very little weight in terms of NFLPA (National Football League Players Association) negotiations, and a pattern starts to develop. Players simply don't hold that much weight in the grand scheme of the league because they're part of the 1%.
Star running backs get an even rougher go of things. The league is starting to catch up to the fact that running backs have a short life span, and multiple teams are finding it more cost-efficient to simply use up a running back on their cheap rookie deals. Even worse, teams will sometimes franchise tag them for a couple years after that if they're really worth it, then dump them in free agency when they're past their prime. Free agency allows players the best chance to collect a big contract since they can negotiate with any team they want and receive multiple offers. A worthwhile running back will sometimes not even get a chance to get this big payday, which still may be stacked against the player in terms of early "outs" in the contract for the team.
If a team doesn't want to allow their player to become an unrestricted free agent and test the market, they can be franchise tagged by their team. An exclusive franchise tag binds the player to their team and allows both sides additional time to negotiate a long-term contract. If the sides are unable to agree on a long-term deal, the player is forced to be retained to his one-year contract. This one-year contract has a value of either the average of the top five players at their position or 120% of the player's previous year's salary, whichever is greater. While players still make good money on the franchise tag, it prevents them from testing the market and does not guarantee long-term security.
Teams can also use a non-exclusive franchise tag, which is the most common, that allows players to negotiate with other teams and give the original team a chance to match those offers. This comes with a massive caveat however because if the player leaves the team, the original team receives two first-round picks as compensation, a price that most teams will never pay.
Teams can also use a transition tag that settles at the price of the average top ten players at a position. Teams can once again match offers, but this time it doesn't come at the cost of two first-round picks. Teams can only use one franchise or transition tag each year and they can tag a player up to three years in a row if they want to.
Pittsburgh: the city that took in a 21-year old kid from small-town Ohio, the city I battled thru adversity in, the city that I became a man in. I love everything about being a Pittsburgh Steeler, and I want nothing more than to finish the rest of my career in Pitt! #26Forever pic.twitter.com/mhs2ikpK71

— Le'Veon Bell (@LeVeonBell) March 6, 2018
A prime example of this is Le'Veon Bell, a former star for the Pittsburgh Steelers, collected multiple first-team all-pro selections while leading the NFL in carries in 2017. After the Steelers refused to shell out big-time money for him long-term, he held out and went into free agency to get paid by the New York Jets. The Jets would give him a four-year, $52 million contract. Bell would go on to collect roughly $27 million of this contract.
Not even four years later, he's on his third NFL team post-Pittsburgh, playing a reserve role for the Baltimore Ravens and he is far from what he once was. In his first four NFL seasons, which would be some of his best, he would be paid roughly $4.1 million total, according to Spotrac. He would then be franchise tagged for two consecutive seasons, being paid roughly $12 million in the first one, and then holding out in the second for the sake of long-term security.
Similar issues have arisen with other players over the years such as former Arizona Cardinals running back David Johnson and former Los Angeles Rams running back Todd Gurley. According to Over The Cap, Johnson would go on to only earn $20 million of his three-year, $39 million extension before being traded to the Houston Texans. In the year Johnson was a first-team all pro, he would earn $549,000.
Gurley, a 2017 offensive player of the year, signed a four-year $57 million deal with the Rams. According to Over The Cap, he would only earn $27 million of this before being cut by the Rams and being paid $7.5 million to essentially go away. After a mediocre 2020 season with the Atlanta Falcons, Gurley is currently out of the NFL at 27 years old.
These running backs worsening with age has changed how contracts have been given out over the past few years. Cleveland Browns star Nick Chubb only got a three-year, $36 million deal. Green Bay Packers running back Aaron Jones was only able to get a four-year deal worth $48 million after being a free agent, although it's rumored he took less to stay in Green Bay. Giants superstar Saquon Barkley was only able to get a four-year deal worth $31 million but he was able to get it fully guaranteed. There are other big name running backs who were able to get big deals, but it came at the expense of their teams having early "outs" in their contracts.
Running backs have also fallen even further in the draft, making their rookie contracts even smaller. A team can keep rookies at a relatively cheap cost for up to five years if they pick up the fifth-year option. This doesn't include the variety of B-tier running backs across the league who teams can sign at great value and get modest production out of. Until rookie contracts are shortened for running backs, they will continue to get stiffed on big contracts and only be able to get one huge deal, if any, during their short career.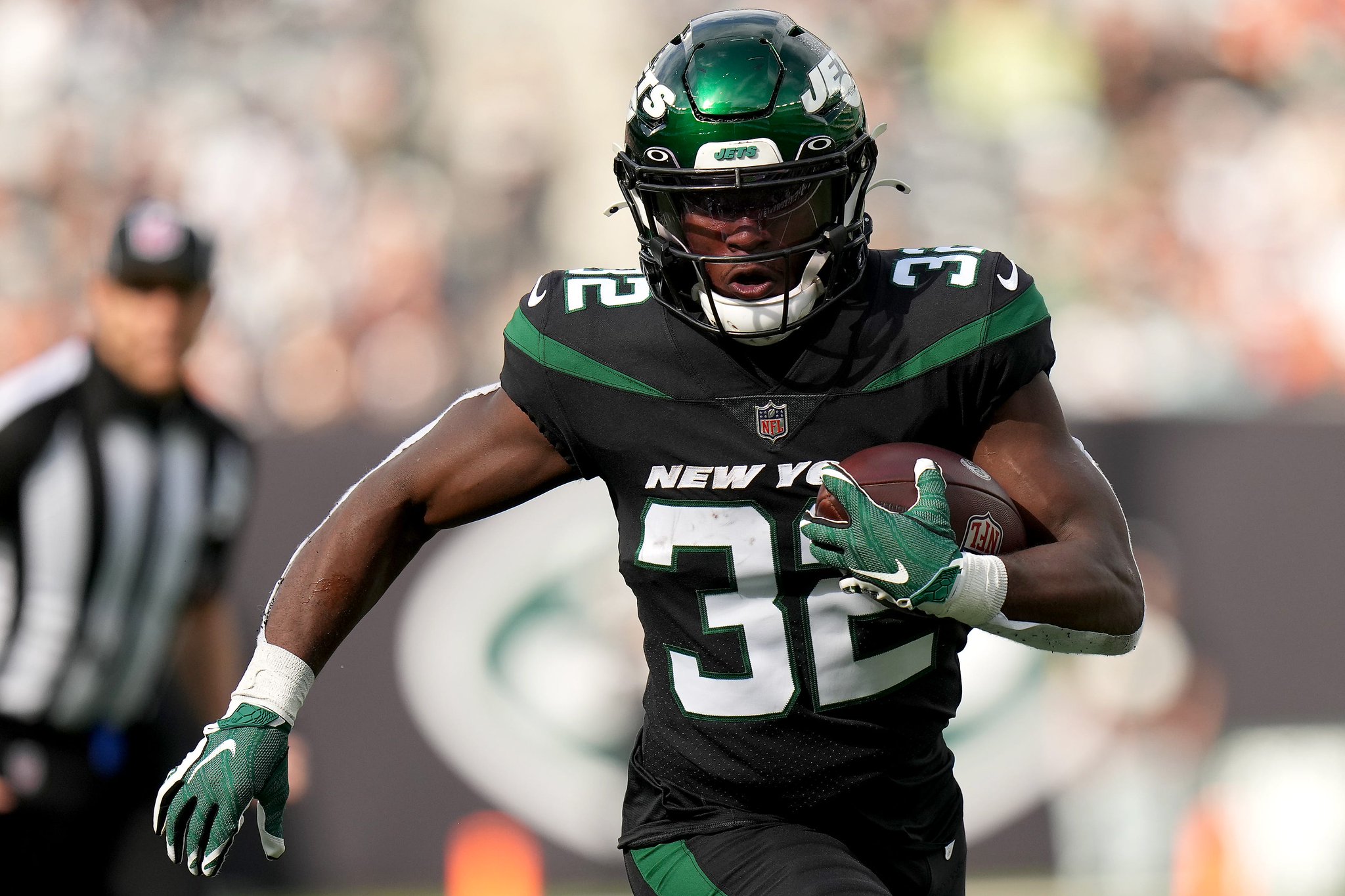 Add onto all this the fact that running backs get massive usage in the NFL. Henry had 409 touches last year. Buffalo Bills receiver Stefon Diggs, who led the NFL in targets, only had 166 targets in comparison. Running backs are asked to shoulder so much of the workload, and tend to get tackled every single play. This is a stark contrast to a receiver who works in more open space and tends to get tackled by smaller guys.
The system is stacked against running backs, and the amount of injuries even the most durable guys sustain is evidence of that. Vikings running back Dalvin Cook consistently struggles with injuries, Panthers superstar Christian McCaffrey misses large chunks of seasons, Jones has had his snaps managed due to injury concerns, Chubb has missed games with minor injuries, Barkley struggles to stay healthy every year, and now, even King Henry has fallen after years of usage. There are plenty of other running backs left out too. It's time for a change in the NFL, and it starts with how running backs are treated.
Email Taylor Lee at [email protected] or follow him on Twitter: @playbooklee