Netflix's "Monster" series renewed for two more seasons
Netflix drama "Monster" is renewed for two more seasons delving deeper into the lives of even more serial killers.
Netflix's new drama "Monster" has certainly racked up in views since its release on Sept. 21. It is currently on track to reach 1 billion views. So it is no surprise that it would leave people wanting more. ""Monster" has been renewed for two more installments and will now become an anthology series that follows other notorious figures who left their mark on society." says Ariana Romero in a Netflix  article announcing the renewal of the series. Although it is no secret that the world has a fascination with true crime and serial killers, there is still substantial negative feedback circulating throughout social media regarding the insensitivity of the series. 
"One of the main criticisms was that some felt the series exploited Dahmer's crimes for profit while forcing his victims' relatives to relive their trauma. "The mother of Tony Hughes, who was among those killed by Dahmer, even spoke out to question how the show was greenlit". says Ellen Durney in a Buzzfeed article regarding the criticism of the series. "Netflix is being accused of treating 'serial killers like they're the Avengers' after announcing that its Jeffrey Dahmer series will return for more seasons focusing on "other monstrous figures". Many of the victims' families spoke out against the series as they did not give consent to talk about their loved ones that passed due to Dahmer's heinous crimes. Some predict that the same will go to the families of the victims of the next serial killers covered in the series.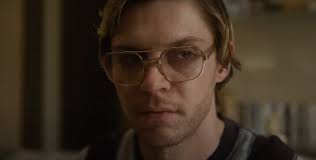 The creator of the show, Ryan Murphy, spoke out against this criticism as it began to rise One of the largest accusations was that Murphy and Netflix did not get the approval of the families before creating the series. According to Buzzfeed, "The writer responded to criticism for a second time soon after, adding during an appearance at Los Angeles' DGA Theater that he reached out to "around 20 of the victims' families and friends" in the three and a half years spent researching for the show." said Durney. "It's something that we researched for a very long time," Murphy said. "And not a single person responded to us in that process. So we relied very, very heavily on our incredible group of researchers who… I don't even know how they found a lot of this stuff."". Regardless of the response rate of the victims' families, Murphy continued on with the show. Some of the victim's families claim that they were never contacted by Murphy or anybody that worked for Netflix. 
The show may have gotten mixed reviews, but there is no doubt that the show was a hit with it being one of Netflix's most viewed series' in history. It doesn't come as  much of a surprise that it is set for two more seasons. It is unknown which serial killers will be the focus of the following seasons; some predict it may be serial killers like John Wayne Gacy or Ted Bundy. The main question is, will these following seasons be just as successful as the season based on Jeffrey Dahmer? Or will the criticism take over and spread to even more people causing there to be significantly less views?