UMass Student Farm CSA shares now available for campus community
Buying a CSA share supports local agriculture and offers wide variety and good value for fresh, organic produce.
CSA shares from the UMass Student Farm are now available to students, faculty and staff. The shares include 25 pounds of fresh produce for members to receive weekly for 10 weeks from September to November.
Before May 1st, the cost of a share is $25 off. For students, that is $360 and for faculty and staff, that is $400. 
Cameron Chin, senior environmental science and plant and soil sciences major, lives off-campus and bought a share from the Student Farm last year. She split the share between five people and she said they had almost no food waste at the end of the week. Although she had a dining plan during the fall and ate on campus, she was still able to use all the produce. 
"There wasn't much leftover from my memory. Maybe like, one spaghetti squash didn't get eaten throughout the whole, like, ten weeks," Chin said. 
The Student Farm encourages students, especially those living off-campus, to split the share between four to six people to get the best value, student farmer Julia Zheku said. She explained that if four students split the cost of the early bird special, it would be $90 each to receive produce for 10 weeks.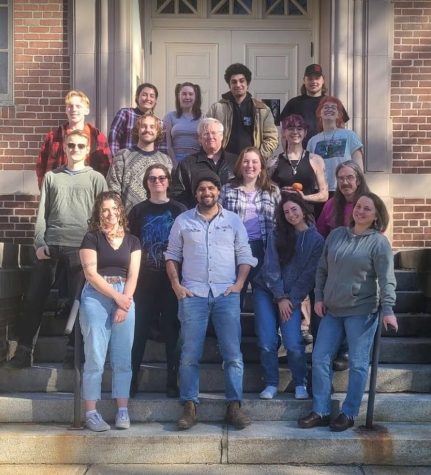 In the spring, the farm uses the money from CSA shares to start planting, and then members reap the benefits of their investment in the fall.
"Right now, farms aren't really selling anything, so it's not like any money is coming in. [CSA is] a really good source of income for the farm," said Zheku. 
Chin emphasized the importance of supporting local agriculture because of its low carbon footprint. "And it's organic!" she added. 
The Student Farm offers a variety of produce, with 45 different vegetables, and even flowers. Chin said she received a "very large variety" of produce—much more than she would usually buy at a grocery store. 
"I definitely recommend it if you're someone that cooks a lot or just wants a wider variety of vegetables," Chin said. 
Some of the vegetables Chin received in her share last year included leafy greens, kale, collard greens, carrots, potatoes and squashes. 
According to the Student Farm website, during the harvest season, members will be notified at the beginning of the week about what crops are available via email. Zheku said that the farm also sends out recipes to members every week. 
The amount of available shares varies, but last year, there were 115-120 sold.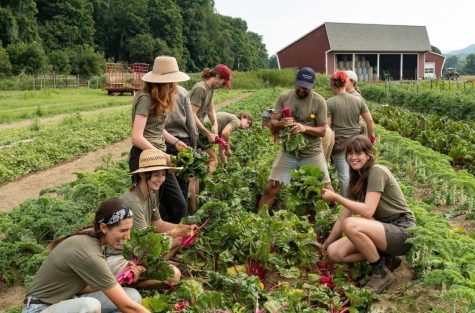 In the fall, shares will be picked up at the Agricultural Learning Center at 911 North Pleasant Street. The Student Farm website says that CSA members can ride a bike or take the bus home after getting their shares. Chin acknowledged that picking up would be difficult if you don't have access to a car because of how heavy the bags of produce are. 
Zheku said that CSA members have the opportunity to visit the farm, see where their food is coming from, and talk with the farmers. 
"We really try to connect with our CSA members, connect with the community. It's all about our message," Zheku said. She said the farm's mission is connecting the community and educating people about sustainability and farming. 
According to Zheku, the CSA shares are limited to students, faculty and staff at UMass in order to decrease competition with other local farmers out of respect for their business. 
Registration information about the CSA shares can be found on the Stockbridge website.