UMass alum takes a leap to volunteer in Nicaragua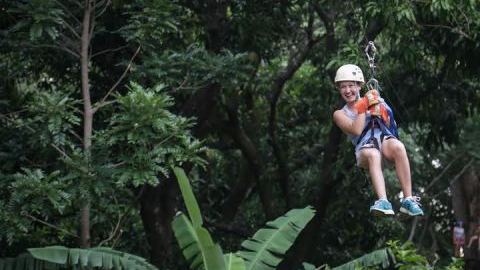 When Dan Robinson was about to graduate from the University of Massachusetts Amherst in the spring of 2014, he received a piece of advice that helped put his future into motion.
"Graduation comes and you have to take a leap no matter what, volunteering in Nicaragua is probably one of the best leaps you can take. You'll learn a lot about yourself and the world we live in, have time to read, and formulate ideas for the direction you want to continue your personal and professional life," his mentor Jack Greely, a professor at Western New England University and business consultant, told him.  Robinson was still contemplating whether or not he should move abroad to work for Amped For Education, a non-profit organization in Nicaragua.
Founded in 2009 by UMass Alum Jeff Pluta, Amped started as a side project born out of one man's desire to do more with his life. Now an established organization, Amped creates educational opportunities for students in need and brings in volunteers from colleges and high schools all over.
Robinson, now 22, graduated UMass Amherst with a degree in communication and information technology. With an extensive background of volunteer work and expertise in graphic design, Robinson was offered a job as Digital Media Coordinator with Amped. Robinson decided to take that leap and move to Central America to help build the organization just one month after graduating college.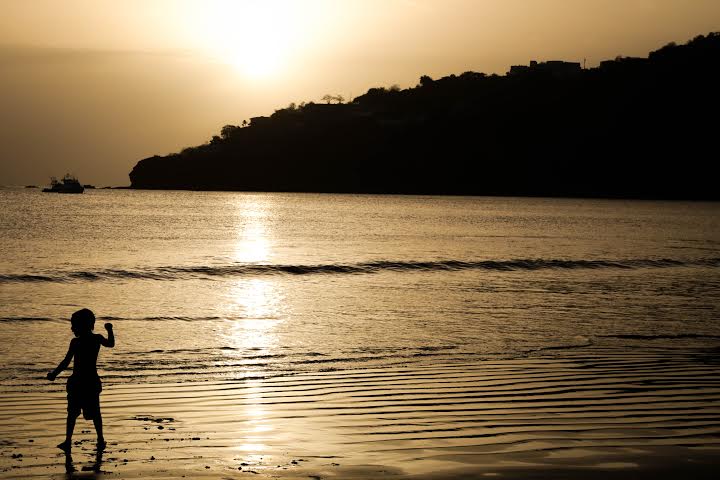 Referred to as the land of lush rain forests, pristine beaches, and active volcanoes, Nicaragua is a country rich in culture with a heavy Spanish influence felt in the architecture and heard in the language.
"One of my favorite parts about Nicaragua is, around 4 p.m., the streets are full of people playing pick-up soccer games, listening and playing music, or hanging out in hammocks and talking," said Robinson.
Amped has helped build three classrooms, one secondary school, and a learning center in Nicaragua; they've  remodeled two students' homes and constructed 15 road causeways to improve road conditions near the schools. Amped sponsored 33 of the country's students, paying for all of their books, notebooks, school uniforms, and other necessary school supplies. Though this only costs $100 a year, it takes a tremendous amount of weight off of the shoulders of the students' families. Amped has also generated three teaching jobs and has contributed about $100,000 to the Nicaraguan economy by hiring contractors, tour guides, and a few other professions.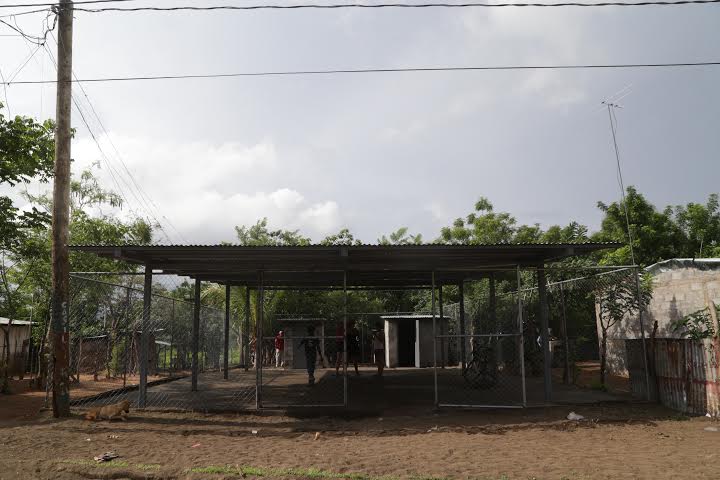 "Right after college is the best time to do something like this," Robinson said, "It's a time where you're trying to figure out what's next in your life. Going far outside your comfort zone and surrounding yourself with a completely new culture and language is a great way to reflect on the past 4 years of college. It's a time where you have the most freedom you will probably ever have in life."
But…I'm broke.
Going abroad sounds equally as expensive as it does exciting. Luckily, organizations like Amped, along with many others, have ways around the high costs of volunteering abroad.
"The best way to join us on a budget is to work with us to organize a trip at your school. All you need is 13 friends, classmates, family members, or colleagues to join you and your trip is expense-free" said  Robinson  who had some good advice on the topic of fundraising.
"A well-crafted email to family members and friends can generate enough donations to fulfill your volunteer trip or at least get you much closer to the goal," he said.  "You'll be surprised who comes out of the woodwork with a well-written email to your contacts."
As graduation looms closer for some and winter break is on the horizon, there are some big decisions which have to be made.  As much as we want it to, the clock is not going to stop for us to figure out our lives.
"The possibilities are endless and the experience will give you a new perspective of the world," Robinson said on volunteering abroad. "It's a unique experience that, in my opinion, is best experienced in the years during and just after college."
So will you take the leap?
Kerry O'Connor can be reached at [email protected]