Top five: Apple recipes for the Thanksgiving table
Make baking your new favorite fall activity
Are you brainstorming desert ideas for Thanksgiving? Why not bring a delicious apple desert to the table this year? Treat your friends and family with these five recipes.
Apple pie is a staple in the fall and this crowd-pleasing dessert is bound to impress everyone. While it may seem daunting to attempt this classic dessert, it is easier to make than you might think. The hardest step is making the crust, so if that proves to be too much work, you can always use a store-bought one. It is just as delicious!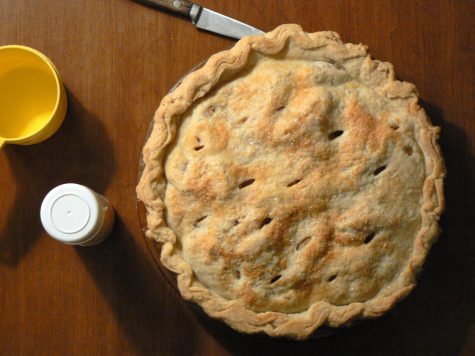 You do not have to go to a carnival to get your caramel apple fix. Try a caramel apple tart– it is so much sweeter. The crispy crust combined with sweet apples and caramel will leave your guests drooling and begging for another slice. Add some vanilla ice cream for a sweet, extra touch!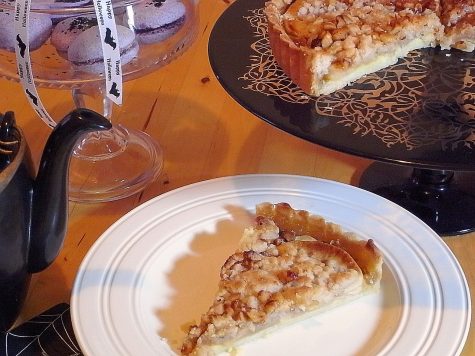 The apple crumble recipe is perfect for new bakers. You simply mix all of the ingredients together in a bowl and bake! The shopping list for this recipe is relatively short and the main ingredients can probably be found in your kitchen cabinet. This dessert may be messy, but the crumbly crust is the best part.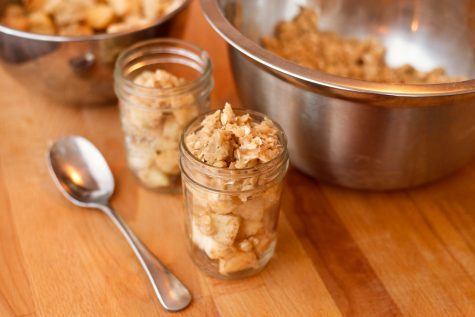 For those with less of a sweet tooth, try this salad – perfect for an appetizer or a meal. If you like chicken salad, this recipe is perfect for you – it incorporates a lot of the same elements. There are less than 10 ingredients in this recipe and very few steps. Even those with no cooking experience can make it.  The preparation takes roughly 15 minutes.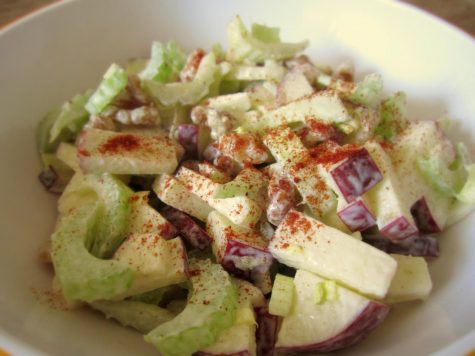 A caramel apple is a classic fall treat. But when was the last time you ate one without making a huge mess and hurting your teeth? With these slim, chocolate and caramel-covered apple slices, eating the iconic fall dessert has never been easier. These chocolate turtle apple slices can be made with very little effort. The no-bake recipe calls for popsicle sticks, melted caramel and chocolate and, of course, apple slices! Make them unique by adding sprinkles and candy!
Chocolate Turtle Apple Slices (Mom Loves Baking)
Email Jordan at [email protected] or follow her on twitter @jordan_reisman