Five of the best places near UMass to take a first date
Looking for first date ideas but not sure where to start? Keep reading for five local hotspots.
It's Friday night and the person you've been talking to has finally asked or agreed to go on a date. After hours of getting ready and finding the perfect outfit, you wonder, "where should we go?"
Don't worry, I have you covered. 
1) Amherst Coffee + Bar
View this post on Instagram
Are you looking for a quiet spot to sit down and have a long conversation? If so, Amherst Coffee and Bar may be the perfect environment for you. The shop is quaint, with very few people inhabiting it at once. Rustic decor, arranged effortlessly throughout the entirety of the room, makes for a relaxed location. The high-top tables allow for intimate seating, so you and your date can either pull out your favorite book, study together, or get lost in conversation. With the quiet setting and dimmed lights, you can get to know your date over a cup of coffee or a cocktail, making this a great location for an absolute love story.
Amherst Coffee + Bar hours: Monday-Saturday 7 a.m. to 7 p.m., Sunday 8 a.m. to 3 p.m.
2) The Botanical Garden of Smith College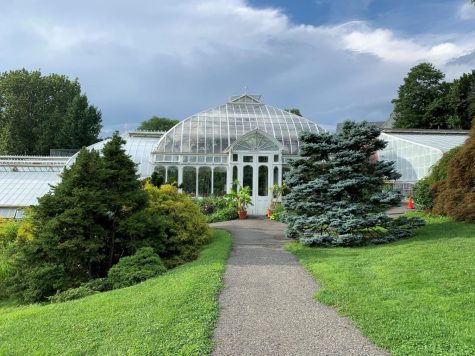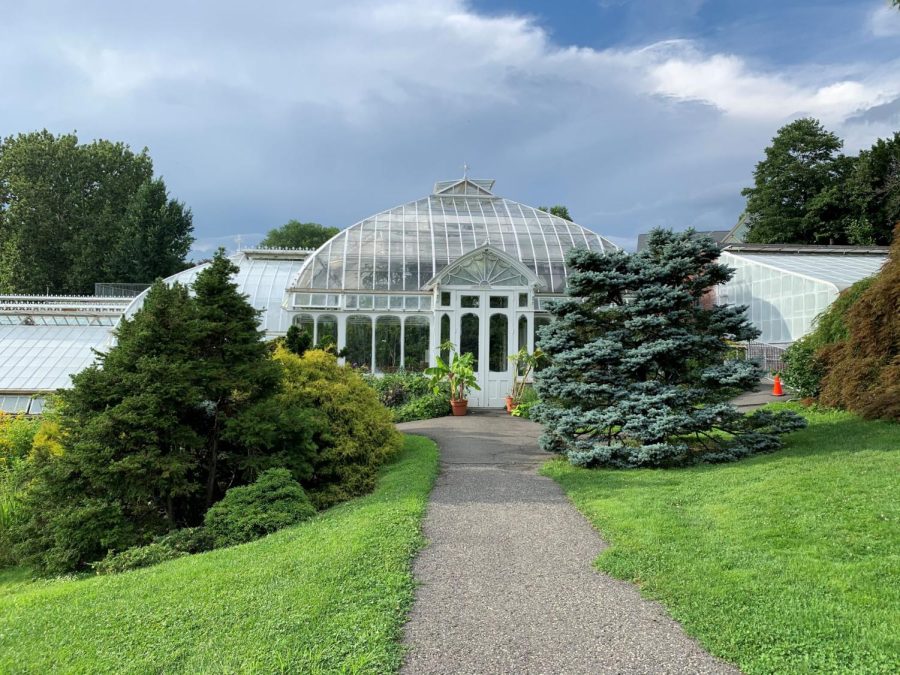 Smith College in Northampton offers a beautiful backdrop for a first date. There are seven different areas to choose from, including my personal favorites: the Japanese Garden and the Capen Garden. For two outdoor lovers, both areas offer a chance to admire the beauty of nature that surrounds us. There are countless opportunities to take pictures and places to sit down and simply talk. I recommend printing the map provided on The Botanic Garden of Smith College website to navigate each of the unique gardens, such as the Woodland and Wildflower Garden or the Rock Garden. Free admission makes this first date spot an inexpensive way to experience one of the best locations that Northampton has to offer.
The Botanical Garden of Smith College hours: Monday-Friday 9 a.m. to 4 p.m. 
3) Amherst Cinema 
View this post on Instagram
Who doesn't love movies? In our lovely town of Amherst, you can experience a blast from the past with this retro-themed movie theater. Amherst Cinema, an independent and nonprofit theater, typically features movies not found at other theaters, making it the perfect spot for you and your date to see something new. What a wonderful way to bond! Check out their website for current and upcoming movies as their listings are always changing – one of the many reasons this cinema is high on my list. You and your date could return for a second date, and maybe, make it a tradition with one another! 
4) PiNZ Bowl 
View this post on Instagram
For the competitive couple, head over to PiNZ Bowl in Hadley. Full of bowling, arcade games and laser tag, there are many possibilities for gaming. Let loose and have fun with your date in the perfect environment to showcase your humor and all of your arcade skills. The best part? PiNZ Bowl even offers axe throwing! Challenge one another while ordering a plate of loaded waffle fries. 
PiNZ Bowl hours:  Monday-Wednesday 3 p.m.-10 p.m., Thursday-Friday 3 p.m. to 12 a.m, Saturday 12 p.m. to 12 a.m., Sunday 12 p.m.- 9 p.m.
5) Amherst Farmers' Market
View this post on Instagram
Located in the heart of the green at Amherst Common, the Amherst Farmers' Market has something for everyone. Only open until November 20, explore the various vendors before the season ends. Spend the afternoon discussing your favorite hobbies and passions while engaging with vendor booths. You may even be inclined to buy a memento for your date! The farmers' market will allow you to enjoy the beautiful weather while exploring the creativity of Amherst. 
Amherst Farmers' Market Hours: Saturday 7:30 a.m. to 1:30 p.m.
Julie Harrison can be reached at [email protected]