UMass Democrats host Sen. Elizabeth Warren, gubernatorial candidate Jay Gonzalez
On Oct. 22, the University of Massachusetts Amherst Democrats Club and the student-run campaign to re-elect Elizabeth Warren hosted a small rally in the Cape Cod Lounge featuring Democratic governor candidate Jay Gonzalez and current Massachusetts senator Elizabeth Warren. Gonzalez and Warren, both vocal supporters for one another's campaigns, spoke on a number of issues including immigration, renewable energy, tax increases for the one percent and of course, President Donald Trump, before opening up the floor for questions.
The duo even took photos after the event before returning to their respective campaign trails. The rally's goal was to inspire current UMass students not only to vote in the upcoming midterm election but to vote blue.
"I understand I am the little man in this race," remarked Gonzalez, "both literally and figuratively," prompting a wave of laughter throughout the crowd.
While his speech held plenty of humor, Gonzalez was not afraid to criticize incumbent Republican Massachusetts governor Charlie Baker for his "lack of ambition" and often middle-of-the-road policies which don't satisfy people on either side of the political spectrum. Gonzalez's campaign runs on the basis of strong, active liberal policies for change and a complete renovation of the Massachusetts transportation system.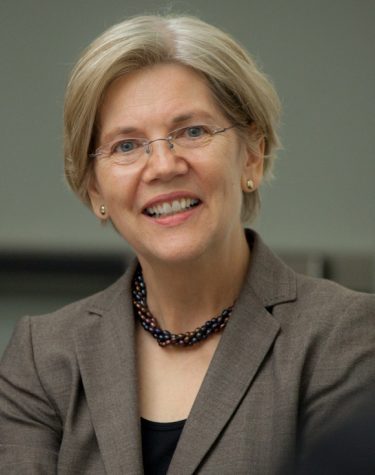 Warren, a polarizing figure in the Democratic party, criticized her opponent Geoff Diehl as well as several other members of the Republican party. She accused her opponent of being a "rubber stamp" for President Trump, and cited his endorsement from the National Rifle Association as more of the same from the "broken" Republican party. However, her real criticisms were targeted at President Trump, her well-established rival in the political and social sphere.
"Donald Trump and his pals have been scamming the American people since day one," Warren said. "And in fifteen days, we're coming to bust up that scam."
It's hard not to get swept up by Warren's tone — when she speaks, you're compelled to listen. When she wasn't bashing Trump, she spoke of hope and the power of individuals.
"We need everyone with courage to speak up; we need everyone who is ready to get in the fight to preserve the promise of America," Warren said at the talk. "The promise that no matter who you are or where you come from, in America everyone will have a real opportunity to build a future… that is the America I believe in, that is the America I love, and that is the America I will fight for."
During the open floor, a transgender woman from Vermont asked the candidates about their stances on Question 3 (a Massachusetts proposal on the ballot to overturn transgender accommodations in public spaces), as well as the recent movement by the Trump administration to limit the definition of a person's sex solely by their biological genitalia.
Both candidates enthusiastically supported "Yes" on Question 3, criticized the administration for the new label movement and cited their history of LGBTQ+ support. Warren also used this opportunity to denounce Governor Baker's seemingly "reluctant" support of Question 3, citing his slow and shifting public claims as a sign of not being a true ally to the community.
When asked about the recent UN reports on climate change, Gonzalez took control and addressed the severity of these threats.
"I think we should be the first state in the nation to adopt carbon pricing," he said, and spoke a lot about urgency, something he claims Baker lacks. Warren agreed with Gonzalez, adding that she intends to end offshore drilling "in the ocean that gives us life."
Warren then flipped the conversation to focus on the NRA, Trump and science-denying cabinet members.
Do Warren and Gonzalez have a chance of winning? Warren may be a hole-in-one; Gonzalez, not so much. Charlie Baker, Gonzalez's opponent, is currently rated one of the most popular governors in America.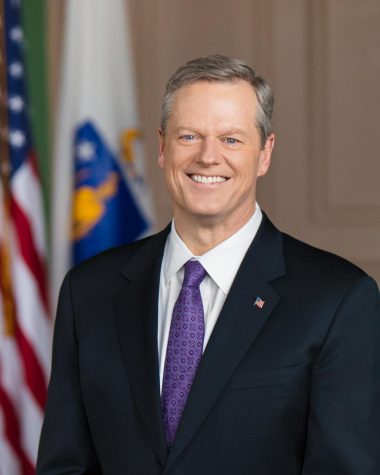 Warren's opponent Geoff Diehl is a pro-Trump small-business supporter with a history of supporting the border wall and an endorsement from the Massachusetts pro-life and NRA institutions, he seems to embody most of what the modern right stands for. However, in a deep-blue state, Diehl struggles to find common ground with the majority of voters.
Remember to make it to the polls this upcoming Tuesday — you can find your election information here. Be an educated voter and make your voice heard.
Email Katherine at [email protected]