Amherst Wire's 2018 in review
Let's review the past year at UMass and beyond.
The Wire's top-notch team of editors and writers had you covered throughout 2018, from Cardi B to Sean Spicer and everything in between. Here are our best and most riveting stories from the past year, broken down by section.
NEWS
Campus reacts to anti-Nazi sign
Some UMass Amherst students and alumni were outraged when in mid-December, a Residence Director told a student to take down a "F**k Nazis" sign that hung in her window. With questions of whether or not Residential Life was acting inclusively toward Nazis and white supremacists, the backlash came after several similar incidents hit the UMass campus in 2018.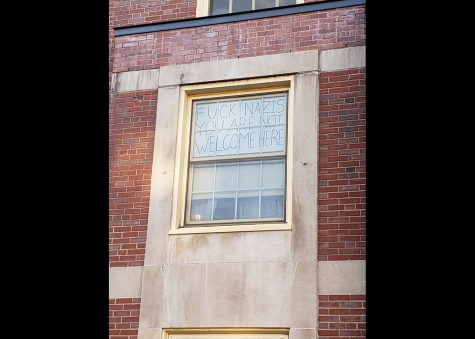 Frat charged with hazing, liquor violations
After being suspended by the university in late 2017, the Theta Mu chapter of Pi Kappa Alpha (commonly known as Pike) was charged with two counts of hazing and providing minors with alcohol by a Hampshire County Grand Jury this past September. The charges stemmed from a 2017 incident that landed a UMass undergraduate student in the hospital.
UMass wins Cardi B
Tinder-using students helped UMass out-swipe 63 other schools to win a free concert from rap sensation Cardi B back in April. The 30-minute show featured pep talks, a mosh pit and no shortage of twerking.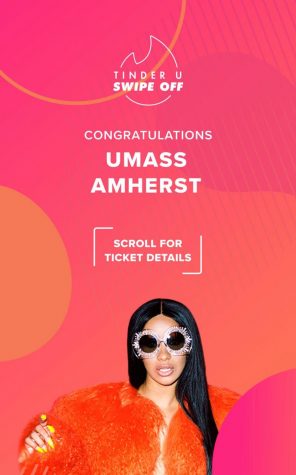 Plan B accessibility
An investigative look at one student's experience with obtaining Plan B from UMass Health Services revealed flaws with the process, and compared it to that of other schools' health service programs.
Q and A with CNN's Jake Tapper
The Class of 2018's commencement speaker spoke with us back in May to discuss his college days, the media and the future of today's college graduates. Oh, and he may have mentioned President Donald Trump once or twice.
POLITICS
Sean Spicer's UMass visit
Press secretary Sean Spicer's book-promoting trip to UMass attracted well over 1,000 people in late November – fans and hecklers alike. The UMass College Republicans, who hosted the event, called protesters in the crowd during Spicer's talk "embarrassing." The Wire's Politics section gets major kudos for this coverage – in 2018, it ain't always easy to be objective.
"This is frankly disrespectful to your fellow students" as protestors continue to shout at Spicer @AmherstWire @MattBerg33 @matt12dipesa pic.twitter.com/lyh7T0YELC

— Kyle Moynihan (@kyle_moynihan_) November 28, 2018
OP-ED
The rainbow diet
This profile of a UMass student's struggle with anorexia and surviving gay body expectations gave a look into the world of men with eating disorders, 42 percent of whom identify as gay – just one of the many fantastic pieces from our Opinion/Editorial team.
LIFESTYLE
The gym survival guide
Your privileges as a UMass undergrad include full-time access to a state-of-the-art fitness center – why not take full advantage of it? Here's what one student tackled in a week-long grind sesh at the Rec, written as a great example of how our Lifestyle section helps you be a better you!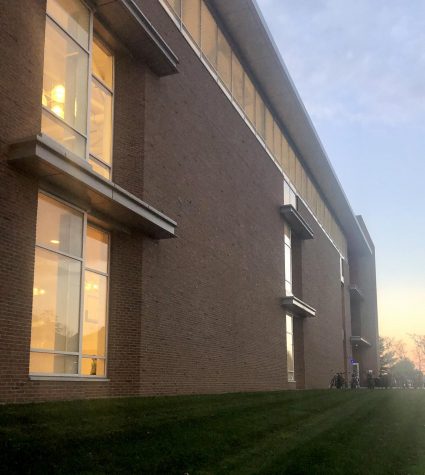 ENTERTAINMENT
This is Us fall finale
With season three of NBC's 'This is Us' kicking off this past fall, our Entertainment team kept up with major developments after each week's episode. One of our most-viewed pieces of 2018 left readers (and us) excited for what will be revealed when the show returns in a few weeks.
Why do people hate Russ?
The up-and-coming Atlanta rapper has made an impressive number of enemies in a short career – how and why? Another of the Wire's most-viewed pieces of the year shines light on that, and shows how tuned-in our talented team of Entertainment writers really are.
Getting to know UMass' Doo Wop Shop
Formed in 1993, UMass' oldest and only all-male a cappella group continues to thrive. What started with table-top performances at Franklin Dining Commons has been heard by millions on Spotify, iTunes and YouTube. Get to know the members.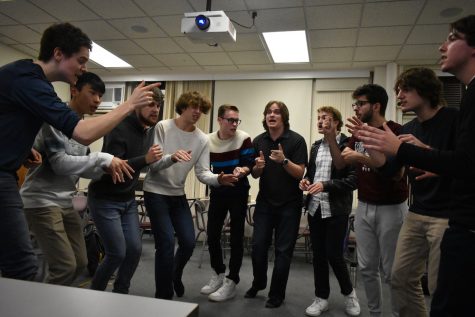 MULTIMEDIA
808s and Ankle Breaks: Episode 31 (part 1)
Entertainment editors Jonathan Kermah and Trevor Wilson continued their debate over rap albums of the year on the 31st episode of "808s and Ankle Breaks," an Amherst Wire original podcast that breaks down the overlapping worlds of sports and music. Available on Spotify and Apple Music.
World Series celebration in photos
The UMass campus erupted when the Boston Red Sox beat the Los Angeles Dodgers in the 2018 World Series. Our photography team captured the chaotic celebrations in the Southwest Residential Area (and got hit with a few flying beer cans in the process).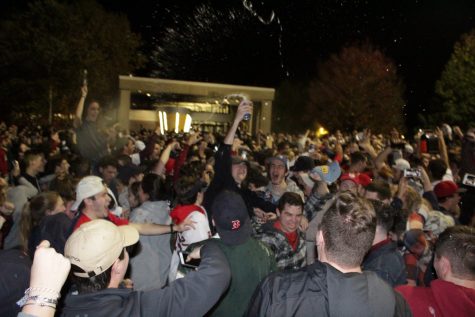 After all, it's still 'The Zoo,' right? With a great nickname comes great responsibility…
Follow @AmherstWire on Twitter and like us on Facebook. Follow Henry on Twitter @HBrechter.