Making the most of remote learning: How to Zoom
Tips and tricks for navigating remote learning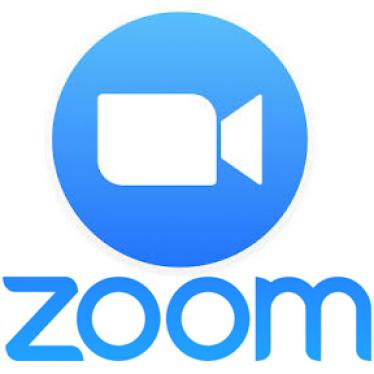 Many faculty at the University of Massachusetts Amherst are moving at least part of their classes over to Zoom, a video conferencing platform that lets everyone connect in real-time. (As a UMass student, you have access to this platform using your UMass net ID.) This means a few things.
First, you're still going to have to get dressed and do your hair for class.
Concerned about how you look on Zoom? Turns out there is an app for that:
Now, this may seem redundant considering that depending on the angle of your laptop camera, your professors and classmates will only be seeing you from the chest up. But it is crucial to get out of your pajamas in order to get into the headspace to do schoolwork. As someone who has spent the majority of her life taking classes remotely, I can attest to this wholeheartedly.
While it may seem appealing for the first week or two to wake up five minutes before your 10 A.M. class, and just brush your hair and teeth to deem yourself ready to start the day, the novelty of it will wear off quickly. Because after a while, lounging around in your pajamas becomes less cute and just gross.
And the fact remains classes are still classes, whether they take place on campus or in your living room. It's important to approach it with the same level of respect. You will also find that you're more productive if you get dressed and feel more put together.
Designate a separate, preferably private, area to do homework and your classes via Zoom.
Do not do it on your bed. Same as with doing classes in your pajamas, participating in classes while sitting on your bed disrupts the academic mode. You will be more tempted to take a nap than to pay attention to what your professor is saying. And there are probably more than enough distractions in your household right now, so you are going to have to embody an academic mindset as much as possible.
If you have a desk and a chair that will support your lower back, that is ideal. But any quiet area will suffice. The point is to be comfortable without being too comfortable. And to avoid common areas, such as the living room and kitchen, because of the distraction factor.
Communicate with other members of your household that you are in class during these times and are not to be disturbed.
If you are returning home to live with your parents, this can be a difficult thing to do. However, it is necessary for your well-being to set those boundaries.
Fortunately, Zoom has a mute button, which you can and should use to prevent your classmates from hearing distracting background noises. And use headphones to minimize the noise pickup. This will likely be the only time that your professors will condone the use of headphones during class.
Mute your phone to minimize distractions.
Whether you mute your phone or put it on Do Not Disturb before walking into a class, treat this with the same courtesy. Keep your phone within reach, but mute it so that you're not tempted to look at it.
Maintain a schedule to remain productive.
When you're out of your element, it can be easy to very easy to slip into a slump. If you stuck to a schedule while living on campus, try to keep it up in your living situation now.
Get up at the same time, try to go to bed at the same time. And schedule breaks to walk around your house, or neighborhood, to get a change of scenery. Because it will be easy to sit transfixed in front of your computer screen all-day.
Joanna Buoniconti has spent almost her entire education learning from home. So she knows. Email Joanna at [email protected] or follow her on Twitter @JBuoniconti