10 binge-worthy Netflix shows to watch while you're social distancing
Stay inside, grab some of your favorite snacks and relax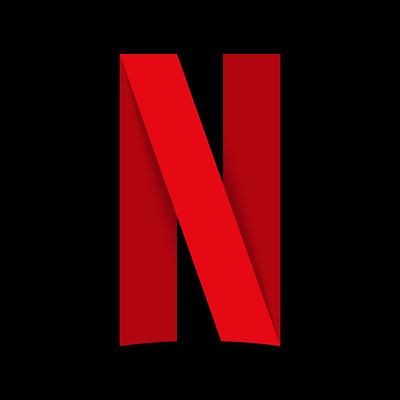 As people across the U.S. are trying to practice social distancing, many are in search of something to do to pass the time. So here are 10 shows to binge-watch while you help prevent the spread of the COVID-19 virus. Ranging from bold anime to fresh comedy sketches, these shows are sure to entertain all kinds of viewers.
Binge-worthy docuseries: 
"Hip Hop Evolution" (2016-current): From Grandmaster Flash to Missy Elliott, "Hip Hop Evolution" covers it all. Starting with the founding members of the genre, you'll learn about the various political and social factors that shaped hip hop into what we know today. Featuring some of the genre's most memorable artists, this docuseries will satisfy all kinds of fans.
"Taco Chronicles" (2019-current): Calling all taco lovers! If you have a passion for tacos and storytelling, then "Taco Chronicles" is for you.  Each episode will transport you to the home of six different kinds of mouth-watering tacos across Mexico: Pastor, Carnitas, Canasta, Asada, Barbacoa and Guisado. Filled with interviews from both local and professional chefs, you'll learn history, art and stories behind the creation of the perfect taco.
"The Toys that Made Us" (2017-current): WWE wrestling figures, Hello Kitty, LEGO, Teenage Mutant Ninja Turtles, Barbie and so much more! This addicting docuseries will take you through the fascinating history and process of the toy-making profession including the creation, design, building and marketing of various toys. Featuring wacky origin stories and hectic business deals, this show will have you on the edge of your seat.
Fresh stories: 
"Pose" (2018-current): Set in the 1980s, "Pose" explores the world of ball culture and the community of Black and brown LGBTQIA+ people who created it. With voguing at its core, balls serve as a place where various houses — which function as families for people who were rejected by original homes — can compete against one another through performing, dancing, modeling and lip-synching. Participants "walk" in various categories like Face, Body, Femme Queen Realness and Runway. Judges then evaluate how well participants can perform "realness," which is their ability to adhere to the category and blend into the real world.
For many, "Pose" is more than just a show. It's a cinematic experience that represents both the history and current struggles of Black and brown LGBTQIA+ people, specifically trans women. Filled with raw emotions, breath-taking costume designs, fabulous music and powerful performances, "Pose" is the show you never knew you needed.
"La Casa de las Flores" (2018-2020): Putting a modern twist on the traditional telenovela (soap opera), this show is perfect for fans of drama. Unleash your inner chismose (gossiper) and watch as the de la Moras struggle to keep their flower business afloat. This chaotic, upper-class family is filled with a wide array of personalities and scandals. The show has also been praised for its ability to capture the world of various LGBTQIA+ people in Mexico and the broader Hispanic/Latinx communities. Whether you speak Spanish or not, "La Casa de las Flores" is filled with a distinct kind of laughter and love that crosses all language boundaries.
"She's Gotta Have It" (2017-2019): Nola Darling (DeWanda Wise) is a young struggling artist in New York just trying to balance her life while dating four different people. "As a sex-positive, polyamorous, pansexual," Nola enjoys the vastly different qualities among her partners and her own independence as an artist, but she soon realizes that she can't do it all. Based on his 1986 film under the same name, Spike Lee returns to expand on the world of Nola Darling. Filled with powerful art, gorgeous cinematography and a killer soundtrack, you'll enjoy every minute of this innovative show.
"Aggretsuko" (2018 – ): Blending cute anime with heavy metal, the show follows Retsuko, a seemingly normal 25-year-old red panda, as she copes with her stressful job as an accountant. During the day, Retsuko is a quiet and respectful worker, but at night, she releases her built-up rage by singing heavy metal songs at her favorite karaoke bar. From the same company that created Hello Kitty and Chococat, "Aggretsuko" introduces fans to a whole new world of anime. Don't let the subtitles sway you, this show is a laid-back watch that's filled with witty humor and lovable characters.
Plenty of seasons: 
"Portlandia" (2011-2018): SNL Alumn, Fred Armisen, and Sleater-Kinney guitarist/vocalist Carrie Brownstein, star in this unique comedy sketch show about the different kinds of people in the town of Portland, Oregon. Featuring new characters every episode and a small set of recurring characters, Armisen and Brownstein manage to capture the lives of various people while simultaneously poking fun at some eccentric characters. Since the only constant narratives remain among their recurring characters, "Portlandia" is great to either intently binge-watch or just to provide some background noise.
"Arrested Development" (2003-2019): Micheal Bluth (Jason Bateman) is a hardworking single father just trying to prevent his crazy family from destroying the Bluth Company, which builds and markets large houses. Each episode blends sketch-like comedy with dry humor and absurd, entangling stories. Featuring a star-studded cast, "Arrested Development" is a fun blend of witty humor and creative storytelling that will engage all kinds of viewers, especially those who live with large hectic families.
"Nurse Jackie" (2009-2015): This medical drama is unlike any other. Nurse Jackie Peyton (Edie Falco) is an intelligent, passionate and devoted nurse, but when her growing addiction to Vicodin, Percocet and Xanax slowly seeps into her work and personal life, Jackie begins to spiral out of control. Not only does "Nurse Jackie" shed light on the lives of those who are significantly impacted by nurses, but it shows the harsh and complicated reality that many nurses experience from such a mentally — and physically — demanding job. 
I binge-watched this show a few years ago while I was recovering from surgery, so it's the perfect balance of humor and drama that will keep you absolutely hooked. If you're a fan of medical dramas and want something fresh, "Nurse Jackie" will surely shake things up. 
All of these shows are available to stream on Netflix (U.S.)
Email Brianna Silva at [email protected] or follow her on Twitter @brisilvv.