Quarantine Reflection
Politics & Op-Eds editor Harry Ortof reflects on his past week in quarantine
Being quarantined has been unlike anything I've ever experienced. It's been agonizing to hear from my friends that someone close to them contracted the virus, that they aren't sure if they'll see them again. It's been frustrating to be at home, unable to enjoy my last semester of college with my friends and teammates. But worst of all, it's effectively shut down Bayside, New York, where I've lived for almost my entire life.
When people think of New York City, they usually think of crowded subway cars, rude people and lots of traffic. They think of the city that never sleeps, where there's always something to do. But only a fraction of the city is like that; Bayside is almost the exact opposite. It's a quiet suburban town with good public schools, a healthy number of parks, and an easy commute into Manhattan and Long Island. The downtown area always has people milling about, riding their bikes or walking their dogs.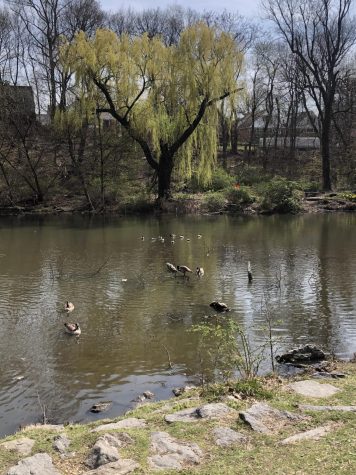 But the downtown area is barren now; almost all the shops and restaurants are closed, and very few people are on the streets. Everyone on the sidewalk I did see was wearing face protection, glaring at me as they walked by.
Last weekend, after half an hour of arguing, my family decided they wanted to order pizza for dinner; my dad, however, wanted Chinese food. He asked me to come with him to get it. I told him I didn't think any of them were open.
"New York doesn't have a shortage of places to eat," he told me. I begrudgingly got into the car with him.
We drove to five different Chinese restaurants; each of them was closed. I could barely believe it. "I guess we're eating pizza," my dad said, disappointed. (My mom found an open Chinese restaurant the next day).
On Tuesday, April 7, I went to BJ's to get groceries for my family. It was drizzling outside, but I didn't think anything of it; I'd just run inside and grab a shopping cart. I arrived early in the morning to beat the crowds, but the parking lot was full when I got there. The entrance was fenced off, and two BJ's employees stood in front of the doors, not letting anyone inside. A line of customers stretched halfway around the building. I asked one of the employees what was happening.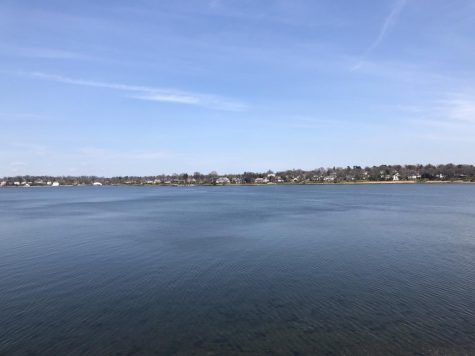 "We're only letting 20 percent of our capacity in at a time," they explained. The drizzle turned into rain; I rushed to my car, feeling defeated.
But being quarantined hasn't been all bad. I started riding my bike again, something I haven't been able to do since I was little; I've enjoyed it so much I bought a new one. Every day I visit my local pond to visit the ducks, and every night my family plays a game or watches a movie together. I have a fridge full of food and a roof over my head. I've learned to laugh at myself, like when I thought it was a good idea to cut my own hair. The results were… less than satisfactory. Regardless, I'm thankful that I can say my family is in good health and I'm able to spend more time with them.
Email Harry at [email protected] or follow him on Twitter @HarryOrtof