COVID-19 leaves college students to question summer internships
Over one million internships will be affected
College students everywhere are told that summer internships lead to full-time jobs after graduation. For this reason, many students seek internships that relate to their academic and career goals during the summer months. But what happens when these internships get canceled due to a worldwide pandemic?
With the United States having the highest number of COVID-19 deaths in the world, it is no surprise that many U.S. companies are taking measures to protect the health of their employees. One measure includes making summer internships go remote or canceling them altogether.
Nearly one million internships will be affected by COVID-19, according to Pay The Interns, a bipartisan, non-profit organization that advocates for an increase in the amount of paid internships.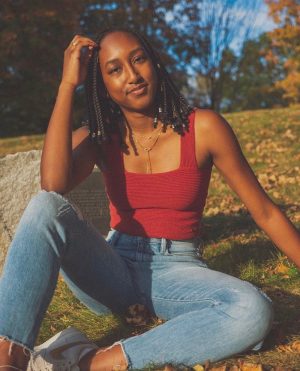 Leila Kiddu, a sophomore economics major at UMass Amherst planned on having a summer internship at Gallagher, a risk management and insurance firm in Boston. After receiving emails from the company saying they would work hard to keep their summer interns, a company representative called to inform her that the summer internship program had been canceled.
Kiddu looked forward to the internship because of the professional opportunities they gave their interns. Gallagher brings their interns to their main headquarters in Chicago where they host conventions teaching proper marketing strategies and how to appeal to buyers. Kiddu mentioned they hold a competition for the interns as well.
"Obviously I was really excited because that's a cool opportunity to not only market yourself, but also see whether or not this is something you actually want to do in your life," Kiddu said. "But COVID-19 kind of took that away."
Brian Williams, a senior aeronautical science major at Embry–Riddle Aeronautical University in Daytona Beach, had his summer internship at Endeavor Airlines Headquarters in Minneapolis canceled. Although he is upset about being unable to work at his internship, he said, "Everyone else is experiencing the same thing and I'm fortunate enough to not be a [medical] student or someone that requires that experience."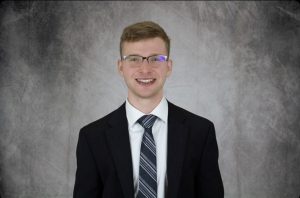 Someone who requires internship experience is Sloan Friedhaber, a communication major at Endicott College in Beverly, Mass. Students aiming to get Bachelor's degrees at Endicott College are required to complete three internships to graduate. 
"One of the main reasons why I transferred [to Endicott College] is because our school has this really good internship program," Friedhaber said. "I thought it would be a really good experience to have on my resume."
As a transfer student who previously attended a community college, Friedhaber only has two years to complete her internship requirements. She interviewed at a television news station over spring break where she plans on having an internship this summer. She has since been told that they are unsure if they can hire her because of the ongoing pandemic.
"There's a lot of people in my situation. If you don't do your summer internship, you can't do your fall internship. And if you can't do your fall internship, you can't graduate," said Friedhaber.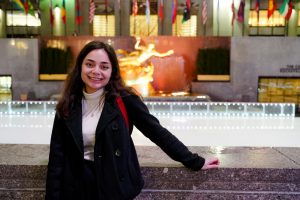 Friedhaber said that the internship department at Endicott College could be doing a better job with their response to students who are struggling to get summer internships. She reached out to the department to inquire about what students can do if they do not find an internship, but they had not responded for two weeks. Eventually, the department mentioned the idea of moving the summer internship requirement to winter break.
Despite being upset about their canceled internships, Williams and Kiddu both said that canceling in-person internships is a smart thing to do.
"Once I got over the initial feeling of being sad, I understood that it's something they had to do," said Kiddu. She also recognized that people who work full-time jobs are being laid off. "It wouldn't be fair to complain about my three-month internship getting canceled when people working at the company could be losing their full-time jobs."
Some college students' source of the primary source of income is through paid internships. Pay The Interns partnered with Symba, a platform which helps companies design remote internship programs, to create a campaign called #SaveInternships. As part of the campaign, people can donate to the Internship Opportunity Fund which eases college students' financial burden of canceled internships due to COVID-19.
To college students who are struggling to get an internship this summer, Kiddu gives this advice: "It's kind of out of everyone's control so people should not be too hard on themselves. [The companies] are putting your safety over you making money."
This summer, Kiddu plans to either work as a peer advisor for economics at UMass Amherst or return to her part-time job at Hollister. Williams will be flight instructing in Westfield, Massachusetts. Friedhaber is waiting to hear back about her status as an intern but is also applying to other summer internships. She may return to her part-time job at Bed Bath and Beyond.
Email Rebecca at [email protected] or follow her on Twitter @Rebecca_Duffy_