The Student Perspective in Quarantine
COVID-19 has a significant impact on the mental health of college students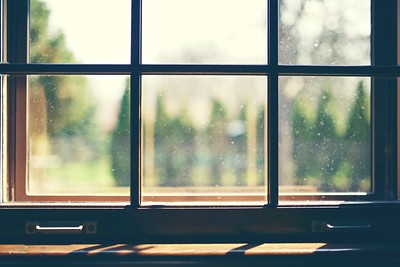 As the world continues to be put on pause for health concerns relating to COVID-19, millions of people find it difficult to remain positive as days begin to appear never-ending. For students in higher education, the world today has drastically impacted their mental health as they struggle to continue with online courses, unemployed, homelessness and possible illness.
When schools began closing down globally in March, many students and parents were unsure of how they would continue the school year with limited resources to the internet. According to Forbes, complications with online learning were quick to show as fewer students found time to access their virtual classes due to trouble in the home and international time changes.
With all of these rapid changes, many people are becoming frustrated waiting for the chaos to end.
In Spain, cases of COVID-19 have surpassed 200,000, making them second in documented cases according to World Meters' live tracker. 
Sara García, a Madrid native, has been in quarantine for 43 days with her family. For her, COVID-19 has taken away her freedom, independence, and education goals.
García was completing an Erasmus program in Ireland when the virus started spreading throughout Europe.
"My university has handled the situation well since the beginning. They have changed all of our assignments to be online and they check in with us weekly," she said. Concerning her country, she believes the government is doing the opposite. "They keep adding days without taking any measures," she added. They have restrictive rules on us where we can only go outside for shopping and to see a doctor."
While García doesn't feel lonely in quarantine, she does miss the fresh air.
In the United States, these restrictive rules have been glossed over as Americans are taking their resentments towards quarantine to the streets in armed protests. The country now has 22 million people unemployed, according to the Washington Post, and many people believe that the government is doing a horrible job compared to other countries.
Luisa Wieser, a student at Friedrich-Alexander University at Erlangen-Nuremberg, is aware of the protests going on in America as she watches them on the news every day. She believes that the German government is handling the situation well by finding a balance between social distancing and economic constraints, leaving citizens to be more understanding about the necessity of a lockdown.
As these lockdowns increase by weeks at a time, some students are finding it harder to become hopeful for the world as they watch their loved ones become sick. Their opinions have been documented online through the "In Our Eyes," blog platform, dedicated to raising awareness about the endless list of effects from COVID-19.
The blog contains statements from students around the world as a modern form of public therapy because treatment for mental health, now more than ever, seems harder to get.
"For many days now, I feel low and experience certain bouts of sadness and anger since I feel that I am no longer productive," said Stella Motsiou, a student at the Aristotle University of Thessaloniki.
As COVID-19 has created a dilemma for mental health care, psychologists and psychiatrists have moved towards "Telehealth," according to Vox. Telehealth therapy has allowed for mental health help to become more accessible to the public. However, people are finding it hard to adapt to this new platform due to insurance costs in countries that do not support free healthcare. Suzannah Weiss, a journalist for Vice, argues that online therapy is less beneficial to their mental health because doctors can no longer pick up on nonverbal communication and patients can become easily distracted.
Unfortunately, one person every 40 seconds dies from suicide according to the World Health Organization. In America, from 1999 to 2018, suicide rates have increased by 35 percent in the United States, according to the Centers for Disease Control and Prevention. There are possibilities that these suicide rates can increase consequentially as quarantines continue.
"I think we all know that we're in this together and we have to look out for each other," said Wieser. "We should be honest with each other because everyone knows how hard this isolation is and can understand if someone feels lonely or blue."
If you or someone you know is struggling with mental health, please contact your national suicide hotline.