Mass incarceration in Massachusetts
Narratives from formerly incarcerated advocates and their vision of a future beyond prisons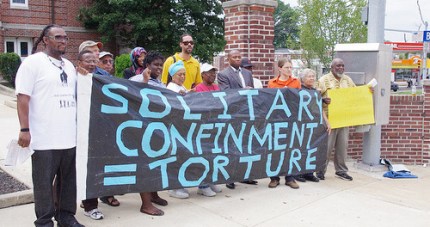 Amherst, MA–What are the experiences of those imprisoned within Massachusetts? How have they fought to end the system they were forced to participate in? How can college students participate in abolitionist practices? How does abolition intersect with the creation of community? 
These questions grounded the panel discussion, "Our Communities Without Prisons: Steps towards an Abolitionist Future," where four formerly incarcerated organizers, Cassandra Bensahih, Michael Cox, Romilda Pereira and Donniece M. Watson, affiliated with the organization Massachusetts Against Solitary Confinement (MASC) removes the separation between advocacy and real-life experience so often formed today by systematic barriers.
MASC is "a coalition of survivors and family members and nonprofits working to end the practice of solitary confinement and correctional facilities in Massachusetts, as they work to dismantle the prison industrial complex. From the outside, MASC calls for us to extend solidarity to our incarcerated relatives, calling for the end of long term and isolated confinement as a step forward on the journey towards abolition"
The event, held over zoom on Wednesday Oct. 28, was hosted and moderated by Amherst Mutual Aid in collaboration with a number of five college social justice organizations including Amherst College's Direct Action Coordinating Committee, Hampshire Colleges UMASS' Prison Abolition and Smith College's World is Possible. 
Sponsored by the Amherst Association of Students and the Amherst College Research Center, the panel was structured to allow for the panel members to introduce themselves and their experiences, while allowing the various student groups to connect MASC work with their own values and then finally the audience. Because of the format's accessible nature, the event's over 60 participants came from not only all of the five colleges but also schools across the country.
The panelists' diverse upbringings and background reveal the complex racial and social history of Massachusetts, and the role of the school to prison pipeline. Bensahih participated in some of the earliest integration of Boston Public Schools in 1968, where, "amid the name-calling and angry white people…no one bothered to ask us if we wanted to go to another school…and we had to leave our communities and go to their communities. I was young and it was so violent and hurtful to see racism up close." 
Pereira, a first-generation American, who attended the same unaccredited high school as Watson, remembers it as the first place she encountered disciplinary punishment. 
"I would go to after school programs and…be kicked out…just out of anger and not knowing how to deal with my anger and always thinking that you would have to strike to fight…my first incarceration was…freshman year in high school…I was charged with aggravated assault [and] taken out of class in handcuffs."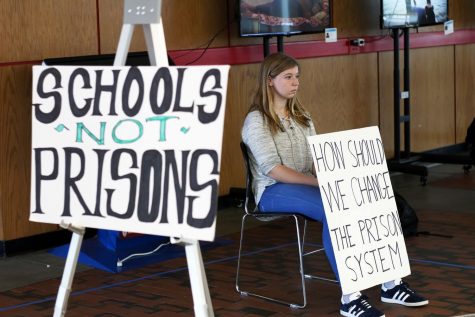 Several of the panelists were arrested due to the commonwealth's past of criminalizing substance abuse disorders rather than treating them, adding to the difficulty of overcoming these addictions. 
Bensahih told the audience that "after that short stay in prison it took me three years to get my children back, three years to get housing, and I was left with a 10-year felony record for a substance disorder."
Their testimony about their time in prison has made it obvious that rehabilitation, much less safety, is impossible. 
Cox, an openly gay man, remembered prisons as "unlike anything else I had experienced in life, even though I had grew up in institutions and programs. I had never really confronted homophobia. I was often placed in solitary confinement, either because I said sexual violence had happened to me or because guards were homophobic and they were targeting me. There was one time I went to the hole because I gave my friend a hug and goodbye, which is normalized behavior between everyone else. But when I did it, it was an issue." 
Pereira witnessed guards, abusing their power, "sleeping with female prisoners in exchange for money."
The panelist's paths post-incarceration varied significantly. They oftentimes depended upon the resources offered to them while they were incarcerated and the opportunities available after they were freed. Cox was heavily influenced by the meditation practice he learned in prison from a community organization in Barre, Mass. 
When Watson ended up in front of the judge who had sentenced her years before for the same crime, she advocated for herself, where she "wanted to reassure him, that there was absolutely nothing MCI Framingham was going to give me that would stop me from doing exactly what I was back in front of him for. But I had a plan, I had enrolled myself in college…I challenged the judge at my pre-trial hearing…to allow me to spend that same $30,000 that they were going to [pay to] MCI Framingham [and instead] allow me to take out a loan."
In the years post-incarceration, each began involving themselves in advocacy work and activism tied to their own experiences. Watson, after mentoring young parents, like herself, for a number of years, founded Crossroads Counseling Service, because "I know how to do case management, I know how to connect with the resources. But there aren't enough Black and brown providers who look like me, who experienced what I've experienced."
In response to a question posed by Amherst Mutual Aid about what the panelist's vision of community and mutual aid is, Watson emphasized the role for community support of "creating workshops, connecting with the unreachable, providing [services that are] by us, for us, you know, just being on the front line…That's what the future for me looks like around community support, just transforming through conversations and workshops"
Periera added on "No more poverty pimpin', let's stop funding these people as [they are] using our people's struggles to make money and pay themselves $200,000."
The panelists also argued for audience members to expand their own ideas of what their college education is and who can participate within this community. 
Periera and Cox encouraged the members of the UMass community to advocate for the inclusion of the formerly incarcerated through ideas such as trying to set up scholarships for formerly incarcerated, having people who've been incarcerated speak at UMass, or getting the school to remove the need for ex felons to identify themselves on the common app as a part of their applications. 
The road to abolishing prisons, according to Bensahih, can be found in abolishing solitary confinement, where "as long as we continue to rely on prisons and punishment for everything in our communities [and] in our society, including our schools, where…security…and discipline means more in education than developing the minds of our children. This is an essence preparing our children for prison. We're going to need to abolish solitary confinement because it's woven into this punishing model…we need to start building up people, these places that are there have to be a part rehabilitation. They have to be about mental health treatment. They have to be about substance disorder treatment. They cannot continue to be about destruction of people and a revolving door."
For more information, email Talia at [email protected] or find her on Twitter @HeiseyTalia.