A timeline of UMass Amherst's changing guidelines for off/on campus student workers
Mandated student sequester resulted in a week that left students fearful if they could work at all.
Throughout the past week, a significant amount of confusion has surrounded the University of Massachusetts Amherst's policy of the student sequester regarding students with in-person employment. In particular, the question arose if the university contacted area businesses directing them to furlough UMass student workers. This timeline attempts to clarify confusion with comments from UMass Students, UMass's PR Representative, local businesses, and an Amherst Board of Health member among others.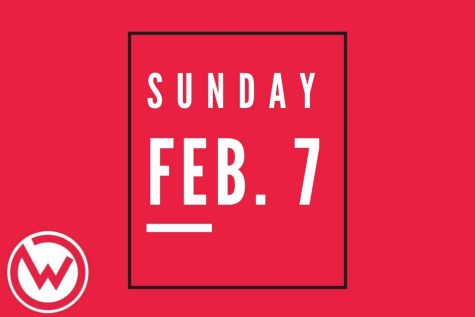 7:55 a.m.: UMass Amherst Chancellor Kumble R. Subbaswamy announces to the UMass community that the school's operational posture would shift at 2 p.m. to "High Risk" due to an increased rate of COVID-19 cases. This follows a shift to "Elevated Risk" only two days prior.
New restrictions include "All students, whether residing in campus residence halls or in off-campus housing in the surrounding area, are directed to self-sequester. Self-sequestration means that students must stay in their residences, both on and off-campus, except to get meals, undergo twice-weekly COVID testing, or attend medical appointments…Failure to comply with these directives is a violation of the Code of Student Conduct and will result in disciplinary action, which may include removal from residence halls and/or suspension."
5:32 p.m.: Sally Linowski, Associate Dean, Off-Campus Student Life sends an additional email that directs off-campus students to familiarize themselves with the new guidelines and emphasizing, "Violations of these policies are taken seriously, and will result in disciplinary actions, including suspension."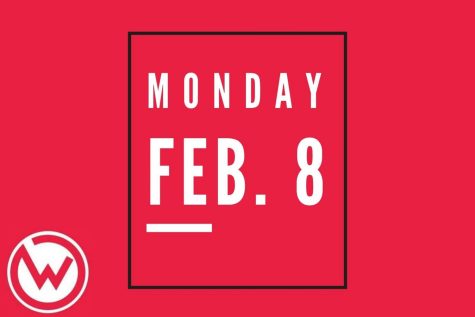 Monday morning: Ilsa Kraft, a UMass student and a cook at the Hangar Pub and Grill, arrives to work. "[I] came into work the day after the Superbowl and after having been there for an hour, the owner told me and two others that he was sorry but had talked to a city official or maybe university official and that he was told no one at who went to UMass could work for two weeks. He said that the Hangar is usually a target for stuff like that, so I think we were some of the first to hear about it actually being enforced" she recounted on Wednesday morning.
Throughout the Day: Students begin posting they can no longer work on several social media platforms including Reddit and Facebook.
9:40 p.m.: In a statement to Amherst Wire over email about student workers' concerns of university suspension for working, Ed Blaguszewski, a UMass PR Representative states, "We are advising students to alert their employer to the current situation and complete work remotely if at all possible. There is no policy in place to suspend students." Blaguski also states twice over email on Monday and Tuesday, "To the best of my knowledge, the university has not reached out to individual businesses to communicate on this matter"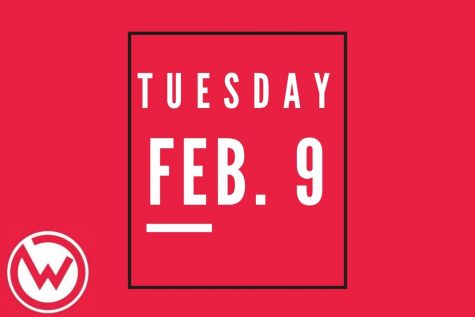 Tuesday Morning: Student workers at Worcester receive an email barring some of them from their scheduled work.
2:03 p.m.: Blaguszewski confirms once again over an email, "To the best of my knowledge, the university has not contacted any employers." He adds, "We expect to have additional information to share on this topic later today."
2:26-2:53 p.m.: Three local businesses-LimeRed Tea House, Insomnia Cookies, and Antonio's Pizza By The Slice- deny having communication with UMass or Amherst Officials. Two express confusion about what was happening as a result of the new change in posture, and the third states they are unconcerned with the policy stopping workers from going to work.
2:41 p.m.: Amherst Public Health Board members clarify if the Amherst Health Department contacted businesses regarding the student sequester. Stephen Georges, a board member stated over email, "the Board of Health certainly hasn't discussed it let alone approved it, and I strongly doubt whether anyone on the Board would agree to something like that. The Health Department are completely swamped taking care of vaccinations along with their other duties [right now.] I know them and I also strongly doubt whether they would do it." 
4:01 p.m.: The Hangar updates hours on Facebook and is now temporarily closed Monday to Wednesday, with no dine-in services, and limited hours. 
6:49 p.m.: University Vice Chancellor Brandi Hephner LaBanc sent the student body an email "Updated Guidance for Students With Jobs." This included the message, "employed off-campus are expected to follow the self-sequester directive to aid in reducing the spread of the virus." 
Hephner also states, "We are also reaching out to area employers through the Amherst Business Improvement District and the Amherst Area Chamber of Commerce, which includes Hadley and Belchertown, to ask for their cooperation, patience and understanding as we work to contain the recent surge of COVID-19 cases in our campus community" 
7:28 p.m.: Student Government Association President Sonya Epstein releases a thread of tweets criticizing the university's policy. This includes an excerpt of an email they sent to the administration at an unknown date shown below:
7:50 p.m.: Blagueszki writes in a follow-up email to Amherst Wire, "We expect everyone's cooperation to protect public health. Student Affairs will follow up with students as needed. All students, of course, are governed by the regulations of the Code of Student Conduct."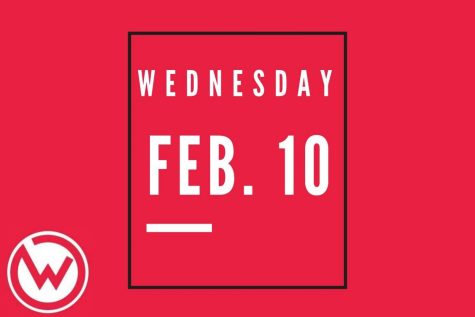 10:00 a.m.: When asked about the legality of the new UMass policy, Nathan Olin, of Olin Lippiello LLP, a lawyer specializing in employment law said "I think it all goes down to whether or not I think a university has that kind of authority and I'm not sure what the answer to that question is…Is the university interfering with one's contractual rights to be employed? You have the right to..have a contract with the employer or not."
If the posture is extended along with the school's policy of discouraging student employment, UMass is interfering with contractual rights, according to Olin. "The longer something would go [on for], the more possibility there is for liability," he said.
10:36 a.m.: The Student Government Association announces on Twitter and other social media platforms the start of an email campaign against a policy to pause student employment. 
8:00 p.m.: The Graduate Student Senate and SGA criticize the university's policy of forcing students to go on furlough in a press release."By laying off students for the indefinite future and not paying students for the shifts that were budgeted for and scheduled, the University is effectively profiting off of their recent posture change. These are immoral and irresponsible choices that force even more students into financial insecurity."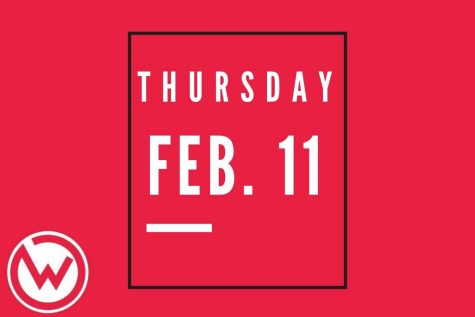 10:39 a.m.: Northampton Public Health Director  Meredith O'Leary posts on the Northampton Public Health Department's Facebook page encouraging all businesses to discourage students from working despite the "incredible sacrifices and adaptations [businesses have made] to protect the health of our community. We recognize that many of our local businesses rely on UMass students for staffing support, and the necessary quarantine of these students has a widespread impact that is felt outside of the university campus." 
Northampton MA public health director advises businesses that UMass Amherst students aren't allowed to come to work while the campus locks down due to a Covid-19 outbreak pic.twitter.com/KMfjC0h3am

— Stephanie Murray (@stephanie_murr) February 11, 2021
5:30 p.m.: The SGA hosts a town hall. 
6:46 p.m.: Vice Chancellor Hephner LaBanc releases an email, "Updated Guidance for Students with Jobs." In the email Hepner LaBanc announces the Student Employment Assistance Grant program. The newly installed program, set to be available from Feb. 12 to Feb. 19, allows students with of loss employment to apply for upwards of $300. Students are also advised to apply for Pandemic Unemployment Assistance.
8:54 p.m.: President Epstein announces on Twitter that UMass has agreed to the SGA's demand and they will pay on-campus student workers for canceled shifts related to the sequester.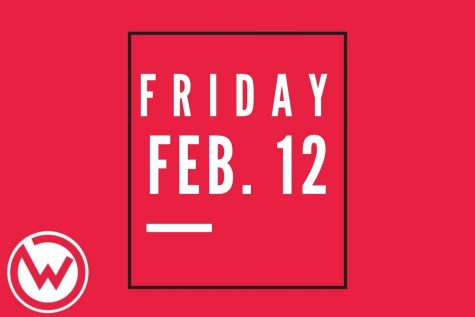 12:54 p.m.: Amherst Wire gets a statement from Claudia Pazmany, Executive Director of "The Amherst Area Chamber of Commerce" from one, Vice Chancellor Hephner LaBanc mentions the university was informing businesses that UMass students would face consequences for working. 
Pazmany stated, "UMass [nor any of its employees] for any sanctioned purpose..have not and will not go directly to businesses to tell them to not hire furlough employees, nor has the chamber. We were just notified that there was a new policy we were [adding to our] website, where all the FAQs are [for businesses.] That's the limit of what I know in terms of as their board of health recommendations."
1:11 p.m.: Pazmany sent a follow-up text emphasizing "not only did UMass not direct us to tell employers to turn students away or furlough them, they are encouraging students to continue to support locals with safe take-out and delivery options."
7:17 p.m.: Blagueszki issues a press release from UMass to clarify if the university has directly contacted businesses, "The University of Massachusetts Amherst has not authorized any staff member to contact area businesses or town officials to request that UMass students be prevented from working at or patronizing local establishments. Nor is the university aware of any staff member who has done so. It is not within the university's authority to instruct businesses how to engage with their employees or customers who may be UMass students."
"Our responsibility is to communicate directly with students about the need to self-sequester so they can meet the requirements of the university's COVID-19 High Risk operational posture, which does include provisions for them to be out and about in the community."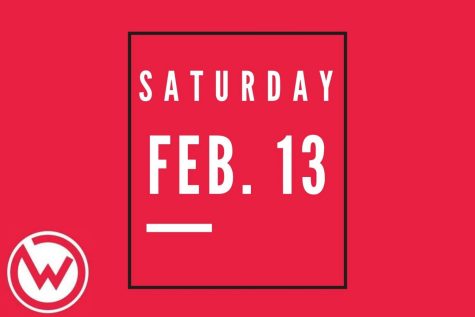 12:48 p.m.: Executive Director of Environmental Health and Safety, Jeffrey Hescock, lifts the restriction on outdoor exercise in an email to students. Other restrictions such as all remote classes and the continued sequester remain in place.