Taylor Swift kicks off discography re-recording with new single
"Love Story (Taylor's Version)" empowers the artist and the audience who have grown up with her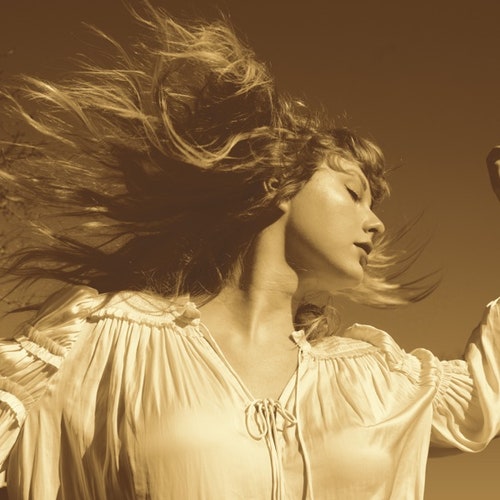 Over a year after exposing Scooter Braun and Big Machine Records for buying the masters of her older albums in 2019, and just 3 months after confirming her intent to re-record her first 6 albums, Taylor Swift has released her official re-recording of her hit 2008 single "Love Story," alternatively titled "Love Story (Taylor's Version)".
The track, released Feb. 12, is just one of 26 tracks that will appear on the complete re-recording of Swift's 2008 album "Fearless." In a statement posted on Swift's Twitter, the singer reminisces on the significance of "Fearless," an album she wrote around the ages of 16 to 18, as a part of not only her music career but also as a part of her life growing up. She describes "Fearless" as "an album full of magic and curiosity, the bliss and devastation of youth".
"Love Story (Taylor's Version)" offers listeners a taste of Swift's intent in re-recording her music. The familiar twang of guitar strings, saccharine lyrics and pop-country instrumentals have been preserved, however, the re-recording's subtle deviations from the original are what make it so significant.
I'm thrilled to tell you that my new version of Fearless (Taylor's Version) is done and will be with you soon. It has 26 songs including 6 never before released songs from the vault. Love Story (Taylor's Version) will be out tonight. Pre-order now at https://t.co/NqBDS6cGFl 💛💛 pic.twitter.com/Vjyy2gA72O

— Taylor Swift (@taylorswift13) February 11, 2021
As time has matured the 31-year-old's vocals on "Love Story (Taylor's Version)," their stability is resounding. The most significant change in the track, however, is that the backing vocals, once done by an unknown male backup singer in the 2008 version, are now removed in favor of Swift's own backing vocals. In this way, Swift is able to make it clear that her re-recording is not a complete overhaul of her own sound, but instead her way of taking ownership of her own work.
In addition to "Love Story (Taylor's Version)" and the other 20 re-recordings on the album, "Fearless (Taylor's Version)" will also include six never-released tracks that were omitted from the original release of "Fearless." Swift describes these tracks as "songs I absolutely adored, but were held back for different reasons (don't want too many break up songs, don't want too many down tempo songs, can't fit that many songs on a physical CD.)"
"Love Story (Taylor's Version)" is currently out on all streaming platforms and "Fearless (Taylor's Version)" will be released on Apr. 9.
Email Isabel at [email protected]