Becoming B'Shara: Embracing your musical identity
Surrounded by music as a child, the UMass student-artist has found his true passion and continues to shine in the spotlight.
Within the past year, senior UMass engineering major Eli Feldman began performing across UMass under his stage name, B'Shara. However, B'Shara wasn't always backed with a full band of passionate musicians pooling their talents and skills together to bring a friend's project to life. Originally it was just Feldman in a bedroom with a laptop, passion, and a drive to be different.
Much like his alluring stage name, you can almost picture flashing outside of a theater with a line of clamoring fans wrapped around the building. Feldman's passion for music comes from his parents. Growing up, Feldman was highly influenced by his musical family, with both of his parents being classically trained on a variety of instruments, such as piano and guitar. Feldman says his parents showed him love through music often when raising him, creating a beautiful recipe for his passion for creating songs. Feldman says his childhood was heavily tied to music. He shares, "my parents have videos of my dad bouncing me up and down and beatboxing to me when I was even younger, so it kind of feels like music has always been in my life." As he got older, Feldman began learning to play piano from his father, which led him down a musical path that eventually resulted in him playing in school jazz bands and local rock bands with friends throughout middle and high school. However, while Feldman embraced his parents' gift of passion for music, he had trouble embracing his heritage, particularly his Arabic middle name B'Shara. 
With no one else in his school having an Arabic name, Eli felt embarrassed of his name most of his childhood, but as Feldman got older, his appreciation for his name and the history it holds bloomed like a neon flower, changing the way you view every plant after that. "B'Shara means prophet or bringer of good news. My parents were older when they had me and didn't expect to have a family, so they were really glad that I was healthy and that's why they gave me that name. I wanted to embrace my differences in my music and take pride in my name so I thought it would be a good name to go by for my music". After writing his first song at the age of 12 called  "The Bone Band" with his father on the family iPad, Feldman's musical journey to his B'Shara stage name feels like a self-fulfilling prophecy from an ancient age, and the power of Feldman's passion and history with music attracted like-minded artists who could realize his vision with him.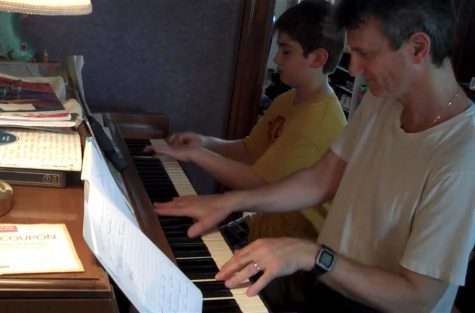 For a high school graduation present, Feldman was gifted the Ableton music-making software by his parents and began experimenting with electronic music. Throughout most of his freshman year, he enjoyed experimenting with the software, utilizing it to create sounds he wanted to for a long time. "I couldn't play guitar or bass and I needed those instruments to make the type of music I wanted to make, so that's where Ableton helped," says Feldman. When Feldman's freshman year was interrupted halfway through due to the COVID-19 lockdown, he says it was "the perfect storm" to start becoming the musician he wanted to be.
With a glimmer in his eyes and fire at his fingertips, Feldman says during quarantine, his passion for electronic music reached new heights and forced him to really question how he wanted to develop his new sound. During the isolation, Feldman drifted through his music like water. Diving deeper into the technical aspects of music production, Feldman utilized his rock and jazz influences to make something that he felt was new and could listen to with his parents. "That's when it hit me," says Feldman, with the realization that B'Shara was the only name he could take in this new musical journey towards originality hitting him like the breeze after coming up for air from a deep dive. Releasing his first EP "Purple" in August of 2020 gave Feldman "an incurable fever" to make more music and to develop his sound with other musicians, and it wasn't long before his music caught the attention of fellow UMass students. B'Shara then began to grow.
After his first EP, Feldman released over 12 projects over the span of 2021-2022, including two full length albums, two EPs, nine singles, and two full length albums which were made with producer and senior Max Newman. "I first met Eli in the Summer of 2022. It was by chance – he came into a studio I work at (Northfire Recording Studio). Along with the mixing and mastering for Eli's  albums, he always wanted to perform live and so did I," said Newman when discussing how he met his music partner. Since their meeting and production, Feldman and Newman worked tirelessly to set up shows in the local Amherst area to get their music noticed. "I just wanted people to really experience my music by surprise, like it can be so hard to find new music nowadays, but I wanted B'Shara to stand out," says Feldman. He tried to use live shows as a hook for the entire school of fish he shares a campus with. To do this, Feldman and Newman partnered with rock band "Stock Goblin," a rock band that Feldman plays drums for, to book shows at local parties, open mics, and local student spotlight concerts on campus. Frequent concert attendee and party-goer Giuliana Lofredo, who has seen B'Shara multiple times as well as other Amherst favorites such as "The Baxbys," says that B'Shara really brings something new to the table. "Like I can't even describe how his shows are, but that's a good thing I guess you know? Because there's nothing like him and that's what I think he's going for," says Lofredo, commenting on Feldman's place in the local music scene.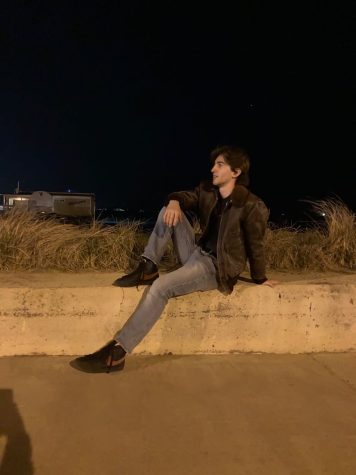 After finding himself collaborating with other musicians on campus, and remotely recording and publishing songs, Eli says he loves to record but and would never want to stop performing. "It's one thing to sing your heart out in a recording where people can listen back to it whenever they want, but it's another thing entirely for an audience to see the emotion as you sing each line that you've written. Also, to see the physical impact the groove you've written has on people is equally as incredible," says Feldman, who is still trying to work out a path for B'Shara to chart further in the future. Using an eclectic mix of electronic, jazz, and classical influences, with a sound that is uniquely his own, Feldman says as he works and charts out a path for his studies in engineering, he'll always focus on his love for meeting new people to make and evolve his musical sound with in every way he can.
Email Lance at [email protected].