Donda vs. Certified Lover Boy: Drake and Kanye West go head-to-head with new releases
The two highly-praised artists clash against one another after a summer of rumors and anticipation from the public.
Around four weeks ago, Drake's "Certified Lover Boy," and Kanye West's "Donda" were both released. These were both highly anticipated releases/albums due to the hype surrounding them, and the feud between the two artists. This feud has been going on for many years through sneak disses and many tracks dedicated to their strong distaste for each other. Thus, these albums have been pitted against each other from the very start of their teasing and inceptions.
Since their release, both albums have created a huge impact and have inspired many people, this can be seen through the internet. Thus, let's dissect both and figure out which one was personally better, and had the greatest impact on the music industry, and world at large.
First let's start off with "Donda," which sold 350,000 units its first week and was a giant in the streaming department. It features big artists like Jay-Z, Fivio Foreign, Playboi Carti, and many more. It had a cohesive track list and a good message, mixing religious themes with his own personal troubles. The album was dedicated to his late mother, Donda. It was very meaningful and very touching, it was one of the better modern Kanye albums. Many are calling it the best Kanye West album in 5 years, since the Life of Pablo. Unfortunately "CLB" was a different story, and was in fact a very different type of album than "Donda."
"CLB" was incredibly successful, breaking multiple Spotify and Apple streaming records and moved 600,000 units in its first week alone. All of its songs hit the Top 100 and many even in the Top 10. Unfortunately, unlike "Donda," it did not serve any purpose in Drake's overall career. Many believe the release of the album was solely to make money. As a result, its track list was unjustified and included many songs that are either fluff or built for TikTok. And not only are they content-less, but all the songs use the same sound that we have been hearing from Drake for the past 5 years. The same "hotline bling" sound that made him so famous.
Thus, by popular opinion, Drake has now become boring and redundant, you know exactly what type of songs he will make, who will be on his projects, and the type of bars that he will give you. I don't see much improvement in his ability to create albums and give us a new sound, I think he is not as fresh as he was when he hoped on the scene. And I don't really see him doing that many interesting creative things in general, he only really focuses on his music and nothing else.
On the other hand, Kanye is still creating new forms of art, and is constantly reinventing his sound. He is an artist first and foremost before he is a musician, he comes from many different schools of art, and those different influences are always making an appearance in his albums and songs. And even if his music isn't as culturally relevant his shoes and clothing are continuously becoming more relevant.
As a result it is very hard to compare these two albums and these two artists to each other because they both serve completely different purposes. One is an artistic piece, while the other is solely made for radio play, and the pop sphere. One is feature heavy while the other solely relies on the artist's ability to make pop bangers. One is a passion project that has been worked on and teased for years while the other is rushed in comparison.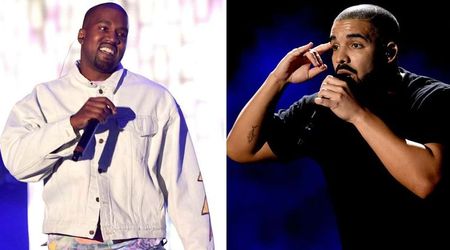 As a result of this I have to say that "Donda" overall is the more moving project to me, due to the meaning and the themes surrounding it (the content). I would also have to say that the features and production are more inspiring and more inventive. However, I do find "CLB" a bit more cohesive than "Donda," for the single fact that it is made for radio circulation, and that it is a sound that Drake has made before.
I think that it is impossible to compare these two projects to one another, because they serve different purposes. But overall I would say that "Donda" is better, but "CLB" had more of an effect on pop culture. This is the case because it has been played more and had more pop culture exposure than "Donda." But "Donda" will always have the more moving songs and the more interesting concepts, along with more replay value.