Polo G Postponed
Snowstorm puts the rapper's UMass show on pause
Polo G's concert on Feb. 25 at UMass Amherst won't take place after all. It wasn't as a result of Covid concerns, or Polo himself canceling the appearance. Instead, it was Winter Storm Oakee, bringing inches of snow and freezing conditions that prevented the show from going on.
The Mullins Center, the on campus venue that was set to hold the concert, sent out an email to select ticket holders in regard to the postponement.
"We regret to inform you that our Polo G concert at the Mullins Center on Friday, February 25th has been postponed. We made this difficult decision because of the upcoming snow storm," said the email.
There has been much confusion as a result, students taking anonymous social media apps like Yik Yak along with other sites questioning the standing of the event.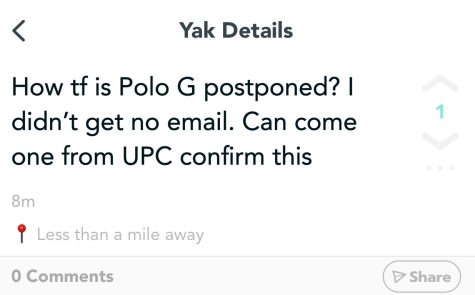 There has yet to be any post from UMass' University Programming Council, (UPC) the organization that is putting on the event to announce it is not taking place.
The only public notice other than the illy received email, is an Instagram story from the Mullins Center posted this afternoon. This was soon after reposted on the Instagram stories of UMass Amherst's account.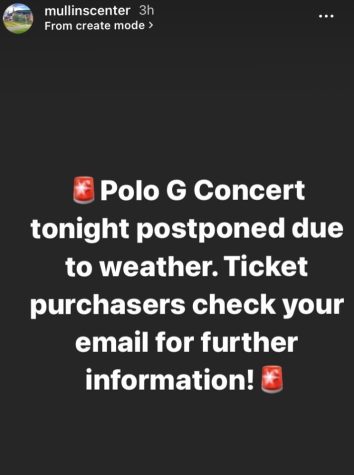 Due to the mere 24 hour window of stories and the general lack of exposure they get as opposed to regular posts, many students are rightfully unaware that the event is not happening. 
Per the email from the Mullins Center, a new date is, "in the works" and all ticket holders will be refunded in the coming days.