Pusha T retaliates against McDonald's in his new single, "Spicy Fish Diss Track"
The artist has made his voice heard over social media, saying he has not received credit for past projects that featured his own ideas.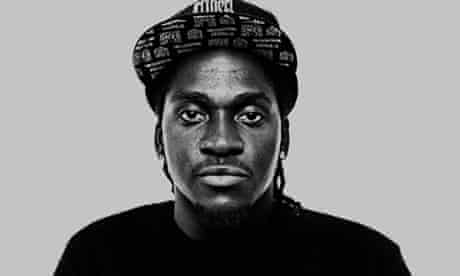 Arby's has the meats, and now they have the beats as well. On Monday, Mar. 23, Rapper Pusha T wrote a diss track against McDonald's in the form of an Arby's commercial.
Pusha T is known for his critically acclaimed album Daytona, as well as his recently released single Diet Coke and being half of the hip-hop duo Clipse alongside his brother No Malice. He is now most recently known for being the voice of the latest Arby's ad where he advocates for their fish sandwich as opposed to that of McDonald's.
Pusha believes McDonald's failed to compensate him fairly for writing the "I'm Lovin' It" jingle, a snippet of the full length song performed by Justin Timberlake under the same title. Pusha argues that he should've received royalties for his work instead of the fixed $500k he was given. He uses his latest single to ask the hard-hitting questions like "How dare [McDonald's] sell a square fish, asking us to trust it?"
The track is full of jabs at McDonald's for what he finds to be subpar food, shining the spotlight onto the Filet-O-Fish. He scolds the restaurant for skimping out on ingredients, asking "A half slice of cheese, Mickey-D's on a budget?". He then goes on to say the sandwich is "drowned in tartar", and "that Filet-O-Fish is tasteless". Sprinkled throughout the song are suggestions that Arby's crispy fish sandwich is a strong contender to the aforementioned Filet-O-Fish. He finds Arby's candidate to be "simply it," and proposes that "with lines 'round the corner, [Arby's] might need a guest list". The music video is packed with compelling imagery, including a ship sailing roaring waters and a cascade of poker chips (since he would bet the house on Arby's).
Whether or not Pusha T actually contributed to McDonalds' infamous ditty has been the subject of debate for a while. In 2016, Pusha T claimed the song was of his own craft, tweeting: "Luckily no one tried to clown me for my McD's Jingle…". About a month later, Pitchfork published an article in response. This referenced a competition that the notorious fast food chain held in 2003 to find its new slogan. The winners were Tom Batoy and Franco Tortora of Heye & Partner, an ad agency in Germany. If you were to look up the credits for I'm Lovin' It, you'd find the pair listed under songwriting. Pusha asserts his involvement nevertheless, and melodically expresses his frustration for being paid what he deems to be "peanuts".
Danny Saber, a sound engineer for the jingle's recording sessions, denoted Pusha T's claim as "bullshit". Pusha has yet to acknowledge this counterpoint.
Email Patrick at [email protected] or follow him on Instagram @ptrcksh.