Gov. Baker awards grants to UMass researchers for 'smart band-aids'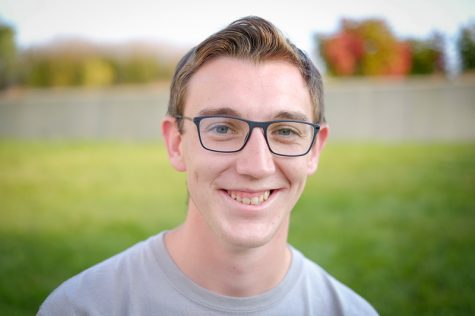 More stories from Bryan Bowman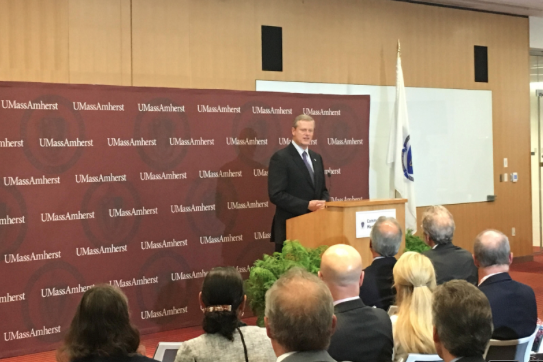 AMHERST— Gov. Charlie Baker awarded University of Massachusetts Amherst researchers a $500,000 grant last week to fuel the development of "smart band-aids."
The announcement came during an event celebrating National Manufacturing Day held in the Life Sciences Building featuring Baker and Housing and Economic Development Secretary Jay Ash.
Baker announced over $7 million in new grants for research in advanced manufacturing throughout the commonwealth in areas including robotics, biomedical engineering and photonics.
Jim Watkins, a professor of polymer science and engineering at UMass, accepted the grant on behalf of his fellow researchers. He said that the flexible, wearable "smart band-aids" have the potential to perform tasks like monitoring a person's medicine levels and monitoring the stress levels of soldiers. 
With the help of the new grant, Watkins said he hopes the technology will become "inexpensive and widely available" over the next five to 10 years.
Baker said that the grants are an "investment in developing the next generation of opportunity in advanced manufacturing," and said they have potential to "create a lot of really good, well-paying jobs for people here in Massachusetts."
"This is an area where we believe the Commonwealth has tremendous potential to be a major player going forward," Baker said. "We're hugely looking forward to not only the knowledge that will be gained by these various initiatives, but also the jobs and the economic opportunities that will come out of them."
Watkins and his team at UMass are working in collaboration with Uniqarta, a micro-chip company in Cambridge.
Over 10 percent of Massachusetts' total economic output is tied to manufacturing and about $26 billion in manufactured goods were exported from the state in 2016, according to state data.
Ash said that he hopes the state's aggressive investments in the manufacturing sector will make the commonwealth an attractive destination for major national corporations like Amazon.
UMass Chancellor Kumble Subbaswamy said he's proud that UMass is playing a role in driving "a new generation of advanced manufacturing in Massachusetts," and that the university continues to be a "hub of innovation."
Email Bryan at [email protected] or follow him on Twitter @bryanbowman14. 
About the Contributor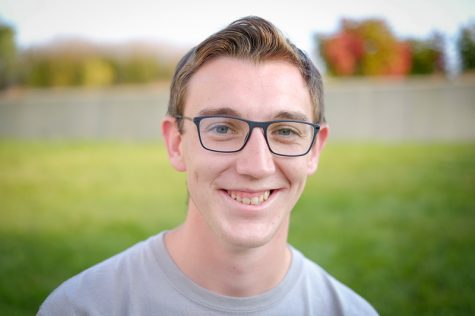 Bryan Bowman, Senior Reporter
"Buy the ticket, take the ride."