Why Kanye West's new projects are worth the wait
West has delayed other projects in the past that were met with commercial success.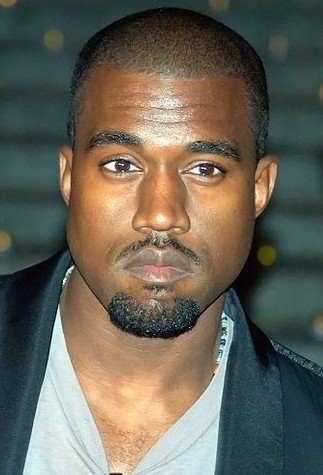 In an unsurprising move, Kanye West has delayed the release of his new album, "Jesus Is King." This is a project that took the spotlight from Yandhi, which was originally supposed to drop last September, but is also still in the works. These delays are frustrating long-time fans, but Kanye has done this before with "The Life of Pablo" and "Ye," which were certainly worth the wait.
According to a picture of the tracklist tweeted from Kim Kardashian West's Twitter account, "Jesus Is King" was supposed to release on Sept. 27, but it never did. Instead, a movie by the same title was announced, with the album drop being pushed back to the Sept. 29—it wasn't released then either.
Finally, on Oct. 1, we got something—except it wasn't "Jesus Is King." The new music came in the form of nine 26-second ringtones on iTunes, and they were from "Yandhi." Kanye has also been going around the country playing "Jesus Is King" at public listening sessions in New York, Chicago and Detroit.
So what is going on? Why does he keep delaying the drops? 
Well, art takes time, and sometimes more time than expected. It can't be rushed. If Kanye did rush it, it wouldn't be as good as it is inevitably going to be. Maybe these listening sessions are a sort of test to see how fans like it, or maybe it's something else completely. Whatever it is, he is trying to do something new, and do it right, so we just have to let him do his thing. 
Kanye is so passionate and particular about his music that he will take however long he needs until he feels that it is perfect. This has certainly been the case with Yandhi.
It felt so good being on the stage last night with my brother Cudi. After performing again, I realize the new album I've been working on isn't ready yet. I'll announce the release date once it's done. Thank you for understanding.

— ye (@kanyewest) November 13, 2018
It seems to be the case with "Jesus Is King" as well. While it is incredibly frustrating that he keeps teasing us with his new stuff, I'm sure it will be worth the wait. 
What can we expect from this new Kanye? Well, he's been really diving into gospel lately, as can be seen with the "Sunday Service" performances he's been doing throughout the year. Also, during the night of the Chicago show, Kanye appeared on stage during Chance's performance at the United Center. According to Andrew Barber, the owner of a Chicago music blog called "Fake Shore Drive," Kanye announced that he will only be making gospel music from here on out. 
Kanye also announced that he is no longer making secular music. Only Gospel from here on out.

— Andrew Barber (@fakeshoredrive) September 29, 2019
Personally, I am a huge fan of gospel rap, especially when it's being done by Chance or Kanye since they are both very religious. The mix of soul and godly verses actually makes me feel holy. If the Catholic church would embrace this kind of music I'd go to mass every morning. 
Chance's "Coloring Book" is maybe my favorite album of all time. Kanye's "The Life of Pablo" isn't as high on my list, but it is still one of my favorites. Given that Kanye has been committing to gospel music lately, I have a feeling "Jesus is King" and "Yandhi" are going to be on repeat.
While I understand the frustration people have about the delay, I can't complain about it. Kanye has put out 10 albums since 2004, and they all have their own unique qualities. This goes without mentioning the countless features he's done like "All We Got," "Glow" and "Puppet," and the beats he put out this summer under the name "Yandhi." 
So, while we're waiting for "Jesus Is King" and "Yandhi," we can relisten to "Graduation" or "808s & Heartbreak." I'm frustrated too, but I know that when these two new albums do drop, I'll forget all about how they were delayed. Anyways, we should have seen this coming. It is Kanye after all.