App of the Week: Day One
Unsure where to start journaling? Look no further, Day One can organize all your thoughts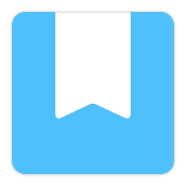 With a 4.8 star rating on the iOS App Store, Day One is a great free app for those looking to start journaling but might not love the idea of handwriting all our thoughts and feelings. Reflecting on a day's activities or your thoughts and feelings can work wonders on your well-being, especially now that we are spending much more time alone than ever before (check out Elisabeth Morgan's benefits of journaling here). Day One is a simple fix for those of us who want to keep a healthy habit, but are a bit unsure about where and how to start. The app has a simple and easy to use design, making it easy to organize all of your thoughts into one place, and is also an Apple "Editor's Choice."
Day One allows you to view your journal entries by date under the calendar icon, so you can keep track of all of your logs. Looking back on past memories and things you did can be a great way to practice self-reflection. Not only can you add unlimited text, but you can also add photos to your journal entries. With premium, you can upload videos, audio, drawings, and add multiple journals. However, I find the free version to be more than sufficient in jotting down quick thoughts and memories from the day. 
You can also follow the app's recommended templates to get started, such as "5 minute AM" or "Meals" if you are struggling with organization. The app also recommends different prompts to get you started, such as "I am grateful for…" You can also create your own template if you have specific ideas for different journal topics you want to get started on.
The app also lets you set yourself reminders with custom journal prompts, which appear when you connect push notifications on your phone. This way, you can carve out time in your day when you are most available to journal and never forget to write an entry. It may seem like just another thing you have to do, but implementing some self-reflection into your routine can give you a healthy activity to keep your mind engaged. It may also give you some room to flex your creative writing muscles.
I myself am a doodler and love to draw, so although I prefer to write in a physical journal, I find the app useful for small logs and I like that it is right at my fingertips. The prompts and reminders are also helpful when I run out of ideas, or feel less than motivated to write that day. Additionally, sometimes typing allows you to write a lot more in less time, making a digital journal a good backup for avid journal users. You can check out more of the app's features here. 
Email Emma at [email protected] or follow her on Twitter @emma_sammuli