App of the week: Calm
COVID-19 has taken a toll on our anxiety, but Calm aims to fix that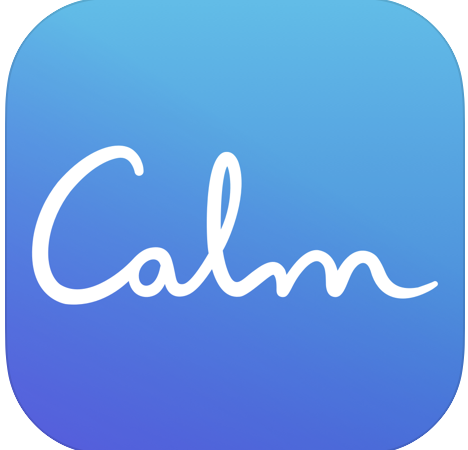 As the semester comes to a close and spring is upon us, you may usually in normal circumstances be feeling a sigh of relief. However, with the COVID-19 pandemic still raging on and uncertain times ahead of us, stress may be at an all-time high. That's why this week, my app to recommend is Calm, an app designed to help relieve stress in a number of different ways. Although it comes with a somewhat steep price tag for a subscription, if you're looking for a beautifully designed app to help you relax, it's my favorite one out there. 
Calm has a range of different features for users to explore, whether they are looking for a way to fall asleep, practice meditation with narrated guides, listen to soothing music or nature sounds. You may have heard ads for their "sleep stories" which is by far my favorite feature of the app. Located under the "sleep" section on the app, sleep stories are designed to help you fall asleep. Think of them as adult bedtime stories, with soothing narrators and background sounds. Listen to a story narrated by Matthew McConaughey or Steven Fry, Erik Braa or Laura Dern. From what I have listened to, the content of the stories is usually chocked full of peaceful imagery to help you relax. 
Perhaps if you don't need help sleeping, but still want to find a way to practice mindfulness, you could download the app to help you with meditating. I definitely am a rookie when it comes to meditation, so I find the narrated guides to be helpful. There is a range of different meditations to try, for different areas you want to focus on such a "staying on track" or "anxiety release." The app also has different options for how much time you want to allot on a given day. 
There are many more features to explore in the Calm app, such as ASMR (Autonomous sensory meridian response), peaceful music, and soundscapes. You can try the app for free for a week, and after that, you must subscribe in order to access all the content. Although it is not exactly cheap, I find the content offered to be worth it. The app itself is beautifully designed and helpful for people like me; people who experience anxiety and often sleep issues such as insomnia. Although no app is a replacement for professional care, it is a helpful tool you can download to calm your thoughts and to help you relax. Take care. 
Email Emma at [email protected] or follow her on Twitter @emma_sammuli