App of the week: AllTrails
Your go-to app for your next hiking excursion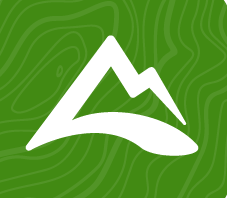 With health and safety still a number one priority, it can be hard to do the things we used to love. Some of our favorite indoor activities like bowling or going to the movie theaters are no longer an option to fill our free time. That's why there's no better time to get out and explore the area you live in, and a perfect way to do this is through hiking trails. Spending a day in nature can not only be a stress reliever but provide great exercise as well. Additionally, now that fall weather is upon us, scenic trails with views of the changing leaves are a must for anyone living in New England. With all this in mind, the app of the week to welcome September is AllTrails. 
AllTrails is free to download on the App Store or through Google Play with over 100,000 trails and 20 million users. By creating an account and allowing location services, the app finds trails near you complete with photos, reviews from other users, the weather forecast, the UV index, sunrise/sunset times, information about the trail such as length, elevation, route type and of course, a map of the trail itself. 
With these features, it's a great app to download for all experience levels. The app lets you filter by difficulty, length and elevation gain. Whether you're looking for a heart racer or a leisurely stroll, AllTrails can find what you're looking for. It also allows you to further customize your search with categories such as activity, attractions, suitability, route type, trail traffic, and trail completion. Need a short and easy trail that is dog friendly, but has views and a lake? AllTrails has you covered.
My favorite thing about the app is the user interface. AllTrails is incredibly easy to navigate and lists trails as if they were restaurants on Yelp with pictures and stars (out of 5). Once you select a trail, it has all the information you might need for planning a day of hiking and exploring. Plus, it's nice to see reviews from other users before you pack up the car and head there for yourself. 
AllTrails is also a member of 1% for the Planet, meaning the company gives 1% of their annual sales to nonprofit organizations that work to protect the planet.  
So if you're stumped looking for a fall activity during this ongoing pandemic, hit the trails and explore the outdoors, and don't forget to download AllTrails. 
Email Emma at [email protected] or follow her on Twitter @emma_sammuli