Do the Patriots have enough juice to beat the Bills and start a Super Bowl run?
Can the Patriots beat all odds and become the first team to ever win the Super Bowl with a rookie quarterback, a year removed from a 7-9 record?
The Patriots are typically known for their prolific December football and putting it all together when it matters the most during the second half of the season. According to Statmuse, the Patriots have a 71-23 record in the month of December since 2000, good for a 75% winning percentage. This year, the Patriots will finish with a 2-3 record in the month of December and stumble into the playoffs with plenty of injuries and an uncharacteristic lack of momentum.
After a scorching seven-game winning streak, the Patriots have consistently faltered when it matters most. After a narrow win in Buffalo with extreme weather conditions, the Patriots were able to get the number one seed in the conference. Since then, the Patriots have only managed to win one game, a 50-10 drubbing of the Jacksonville Jaguars, who have officially earned the number one overall pick in this year's draft.
The Patriots struggled to contain Indianapolis Colts running back Jonathan Taylor out of a bye week, letting him amass 170 rushing yards. The Patriots couldn't stop Buffalo Bills quarterback Josh Allen either the week after, allowing him to lead six scoring drives out of seven reasonable drive attempts, with the Patriots being aided by a dropped touchdown opportunity from receiver Emmanuel Sanders. Allen was able to pass for 314 yards and run for 64 yards, constantly scrambling around until the coverage broke down, typically finding receiver Isaiah McKenzie enroute to a career day.
Quarterbacks continue to scramble at will against the Patriots, including Miami Dolphins quarterback Tua Tagovailoa clinching the game with a third-down run this past Sunday. Miami continues to be a house of horror for the Patriots, going 2-7 in the last nine road games. Scrambling quarterbacks will continue to be an issue for the Patriots which is particularly worrying as Allen gets ready to play the Patriots for the third time this Saturday.
In order for the Patriots to win this Saturday it's going to take some crafty scheming from Patriots head coach Bill Belichick. With Patriots slot cornerback Jonathan Jones out for the season, fellow cornerback Myles Bryant is going to have to put together the performance of his career, especially playing against Cole Beasley who was an all-pro just last season.
The Patriots are also going to need a top shelf performance from safety Kyle Dugger, who will likely have some quarterback spy responsibilities against the mobile Allen. Since their linebacking core is not the most athletic, a lot falls on the front four defensive lineman to generate pressure themselves while also containing Allen. After defensive tackle Christian Barmore's injury against Miami, it's going to be an even tougher task to maintain pressure on Allen. It wouldn't be too surprising to see the Patriots use lots of stunts and blitzes to try and keep Allen guessing.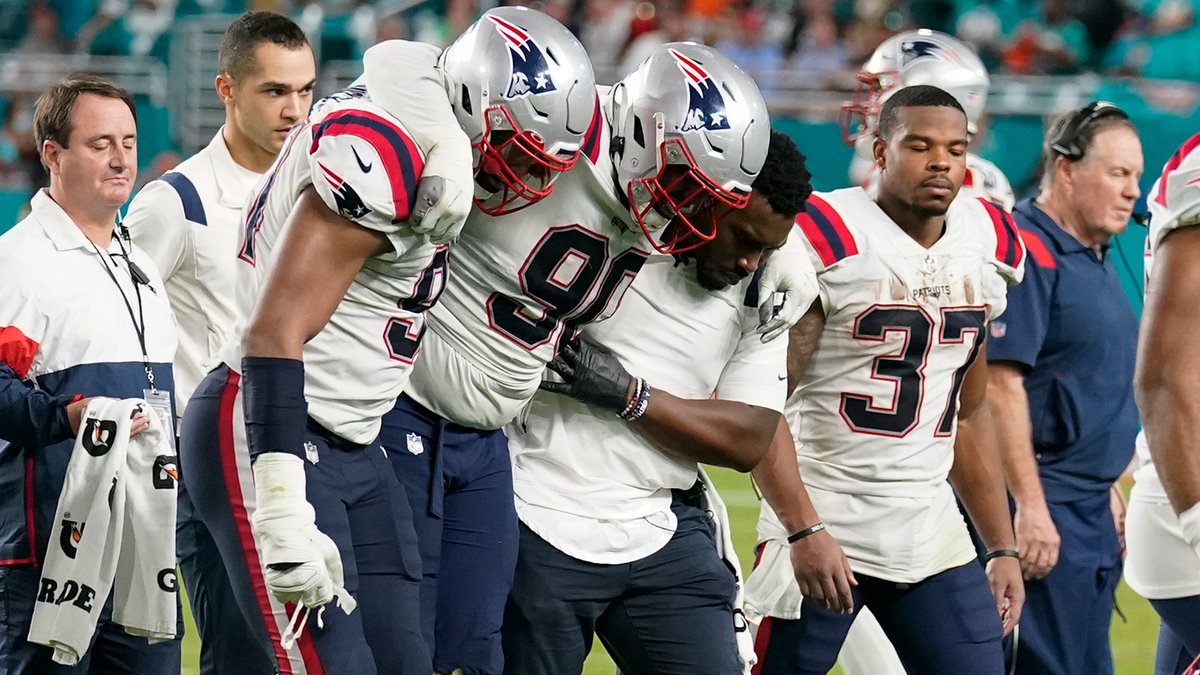 The man coverage the Patriots usually run worked well against the Bills in the early downs and really broke down around third down due to Allen's mobility. The Patriots might go to more zone coverage to keep defenders looking at Allen, similar to what they did against Seattle Seahawks quarterback Russell Wilson last season.
The Patriots also need to recognize when they're down and let quarterback Mac Jones play with urgency. Almost as if paying homage to the struggling Celtics, the Patriots have played with this urgency too little too late, and comebacks have fallen short towards the end on multiple occasions over the past month. In games this season where Jones throws for more than 250+ yards, the Patriots are 2-4 – suggesting it typically only happens when they absolutely need it. The Patriots might fare better against tougher teams if they get ahead of schedule and realize when it's time to let Jones handle a bigger load earlier in the game, despite the growing pains that may come with that load.
Ultimately, the Patriots don't want to drift too far away from what their strengths have been all season, but playing an opponent for a third time who knows their tendencies requires a little bit of change. The offense should still run through the quality Patriots running back duo of Rhamondre Stevenson and Damien Harris, with tight end Hunter Henry and slot receiver Jakobi Meyers receiving the bulk of targets. The defense has been stout this season when they can generate turnovers, but Allen is an all-pro level quarterback and he won't give the Patriots too many opportunities to take advantage of a mistake.
If the Patriots want a chance at February football, Belichick will have to scheme in ways he hasn't had to yet this season to make up for the shortcomings on a roster one year removed from a rebuild. In order for the Patriots to make history with a rookie quarterback, it may require that rookie quarterback to make history himself first.